Wolverine and Hercules might be superheros with a lot of world-saving on their hands, but that doesn't mean they don't have time for a steamy embrace every now and then.
Wolverine and Hercules share a gay kiss in an issue of Marvel's "X-Treme X-Men," according to comic book news blog Bleeding Cool. The "alternate universe," polyamorous characters from parallel dimensions -- and not to be confused with the much beloved Wolverine or Hercules featured in the other Marvel comics and story lines -- embrace in issue No. 10 while crusading against foes.
"We were our worlds' greatest heros," they say. "And the day we slew the worst monster who ever threatened the Dominion of Canada ... We revealed our love."
Marvel has a great track record when it comes to LGBT content.
Marvel's Northstar married his beau in June's issue No. 51 of "Astonishing X-Men." Northstar came out as gay back in 1992. He was one of Marvel's first characters to do so, the Associated Press notes.
The inclusion of LGBT characters has earned various comic series the acclaim of the Gay & Lesbian Alliance Against Defamation (GLAAD). Some of these have been nominated for the 24th Annual GLAAD Media Awards, according to Comics Alliance. The GLAAD Media Awards "recognize and honor media for their fair, accurate and inclusive representations of the lesbian, gay, bisexual and transgender community and the issues that affect their lives."
Marvel was nominated for "Astonishing X-Men" by Marjorie Liu.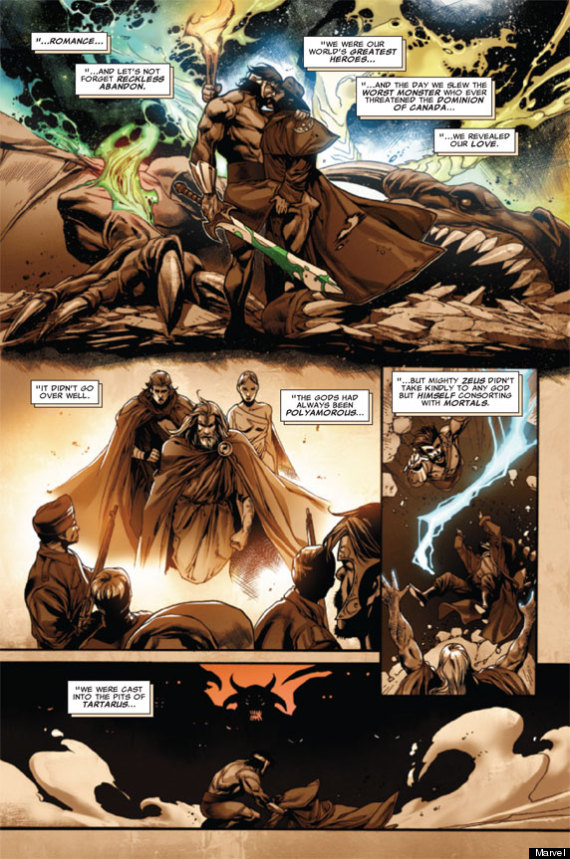 Before You Go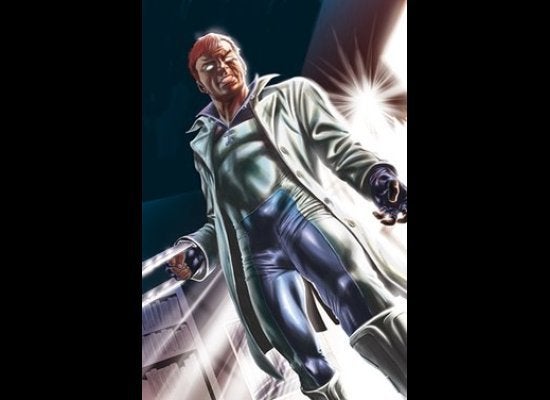 13 LGBT Comic Book Characters
Popular in the Community