A Phoenix woman is facing numerous charges after she allegedly sent more than 65,000 text messages to a man after a first date last summer, many of them containing bizarre threats.
Police arrested 31-year-old Jacqueline Ades on May 8 and charged her with threatening, stalking, harassment and failure to appear in court, according to The Washington Post.
Ades discussed the allegations on Thursday during a jailhouse interview with local CBS affiliate KPHO-TV.
"I felt like I met my soul mate and I thought we would just do what everybody else did and we would get married and everything would be fine," Ades said, adding that she met the man on Luxy, an online dating site for verified millionaires.
Ades said she sent her date so many texts because "loving him selflessly brought me his information."
According to police, many of the text messages Ades "selflessly" sent included anti-Semitic insults and threats like, "Don't ever try to leave me ... I'll kill you ... I don't wanna be a murderer!"
Authorities say she texted the following:
"I hope you die ... you rotten filthy Jew."

"I'm like the new Hitler ... man was a genius."

"Oh, what I would do w/your blood ... I'd wanna bathe in it."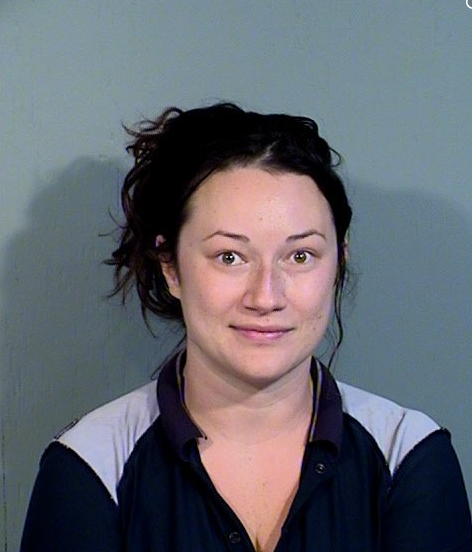 Authorities said Ades has been sending as many as 500 messages a day since last year, but her efforts to connect with her former date became more extreme last month.
That's when she allegedly broke into the man's home and took a bath in his tub. Police say she also showed up at his work pretending to be his wife.
Ades is due in court May 15 and will be represented by a public defender. She is being held without bond.
Although Ades acknowledged that sending 65,000 text messages seemed like a lot, she told KPHO she thought she'd sent more.
She added: "Love is an excessive thing."
Support HuffPost
The Stakes Have Never Been Higher
Related
Popular in the Community