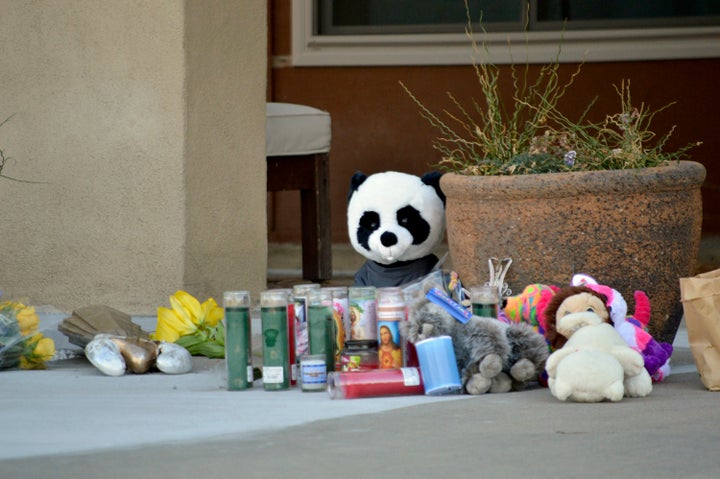 After George Daniel Wechsler's girlfriend broke up with him, police say, she repeatedly told him to leave her alone. He wanted to bring Christmas presents to her children, but she flatly refused.
Yet, according to police, he showed up to her house regardless.
On Monday, Wechsler broke into her home in Albuquerque, New Mexico, and waited for her to return, according to Albuquerque police. When she walked in, he opened fire in an ambush attack, wounding her and fatally shooting her three children, aged 5, 6 and 9, before turning the gun on himself.
The names of the victims have not been released. The mother, who is 36, is still in critical condition. Wechsler was transported to the hospital, where he died from an apparent self-inflicted gunshot wound.
In a press conference on Tuesday, Albuquerque Police Chief Gorden Eden said the mother fought to save her children. "We know that the mother was attempting rescue on one of the children while she was critically injured herself," he said.
Wechsler has previous stalking and misdemeanor assault charges. According to KRQE News, those cases do not involve the victims from Monday night. In November, he underwent a mental evaluation after threatening to commit suicide.
According to police, Wechsler and the woman had a short romantic relationship, which she recently broke off.
"She said she did not want him in the house, she did not want contact with him," said officer Fred Duran, a police spokesman, at Tuesday's press conference. "And we want to reiterate very clearly that she has asked this male several times not to contact her and not to come to her house."
Pam Wiseman, executive director of the New Mexico Coalition Against Domestic Violence, said it is important to note that domestic violence can occur even in short-term relationships.
"There were warning signs the suspect was dangerous, including a previous charge for stalking," she said, "Although we can't prevent all domestic violence from occurring, by identifying dangerous people earlier on in the system, domestic violence programs may be able to intervene and prevent some of the violence and tragedy affecting our communities."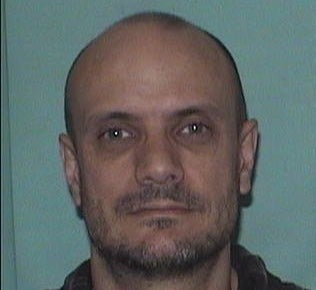 "The tragic deaths of three children in New Mexico ― and the injury of their mother ― is a terrible reminder that gun violence and domestic violence are deeply intertwined in America," said Shannon Watts, founder of Moms Demand Action for Gun Sense in America. "To save the lives of women and children, it is vital that lawmakers do more to keep guns away from dangerous people, including domestic abusers."
One way to do this, she said, was to require a criminal background check on every gun sale. Research has found that women are 46 percent less likely to be shot to death by an intimate partner in states that require background checks on all handgun sales.
The Albuquerque tragedy was yet another example of a mass shooting involving domestic violence.
In 2015, 31 percent of shootings in which four or more people were killed or wounded, including the perpetrator, involved domestic violence, according to data collected by the New York Times.
An investigation by Everytown for Gun Safety that looked at a narrower subset of mass shootings ― those in which four or more people were fatally killed, excluding the perpetrator ― found that 57 percent of incidents involved domestic violence. 
It is unknown if Wechsler was prohibited from owning firearms, or if the weapon was legally purchased.
Melissa Jeltsen covers domestic violence and other issues related to women's health, safety and security. Tips? Feedback? Send an email or follow her on Twitter.
Calling all HuffPost superfans!
Sign up for membership to become a founding member and help shape HuffPost's next chapter