She asked, and the internet provided.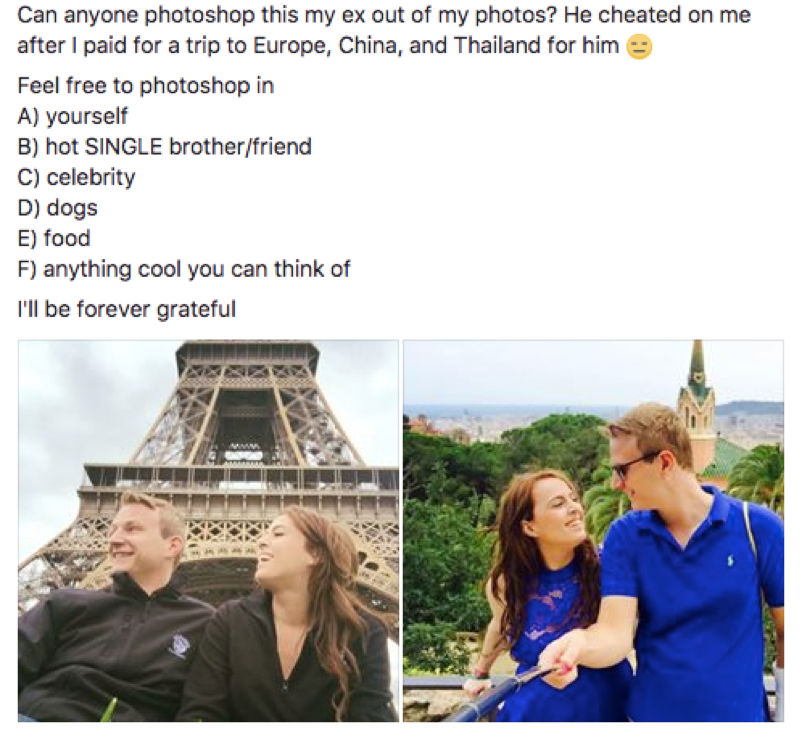 When 26-year-old Kristen Kidd met her ex, she asked him not to fall in love because she was planning to travel for a year. You know what happened…they fell in love anyway. And instead of splitting up, they decided he would join her after his graduation.
She even bought the trip for him as a graduation present and flew home from Paris to surprise him at his graduation! She found out then that he had cheated, but they decided to worked through it and go on the trip anyway (she had already paid for everything!).
The trip got off to a rocky start when she found out on her first layover that he got too drunk and missed his flight (and somehow lost his phone, broke his computer screen and accidentally slit his wrist, sending him to the hospital and her back to check on him). After seeing he was ok, she booked new flights and they were off again!
They traveled Europe, Hong Kong and Thailand before heading back home. He moved in with her and a few months later after finding out he cheated again, Kristen had enough and kicked him out.
Hoping to have some fun with what were great photos, Kristen asked members of Facebook group Girls LOVE Travel® for their help. And there isn't much more powerful than when women come together to support each other.
It started as a polite request to have some fun and the women of the Facebook community took it from there.
Many had serious companion upgrades in mind.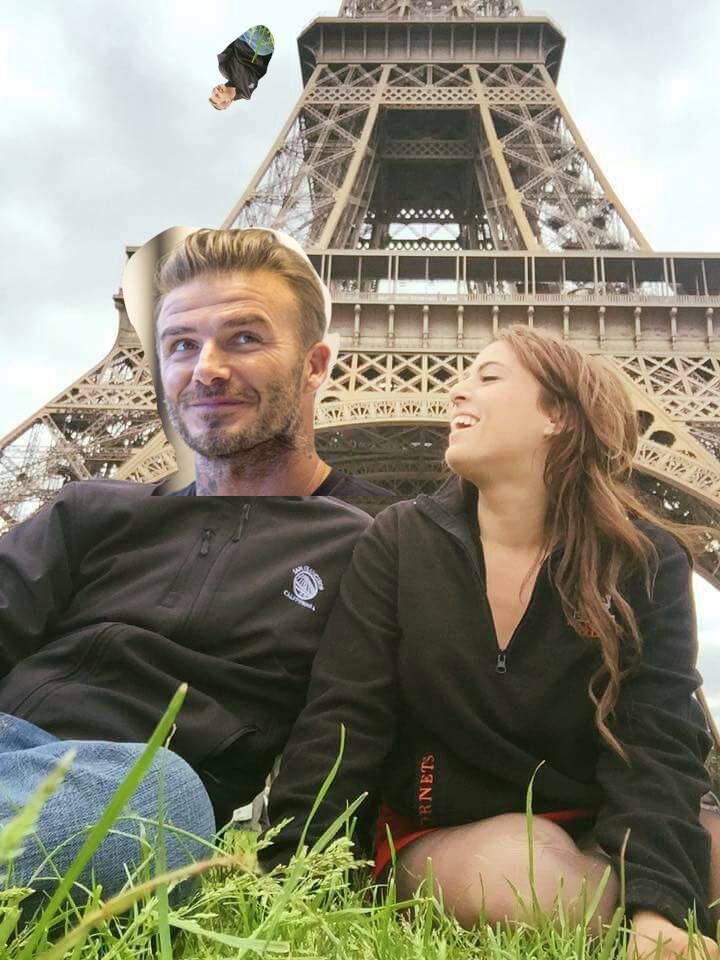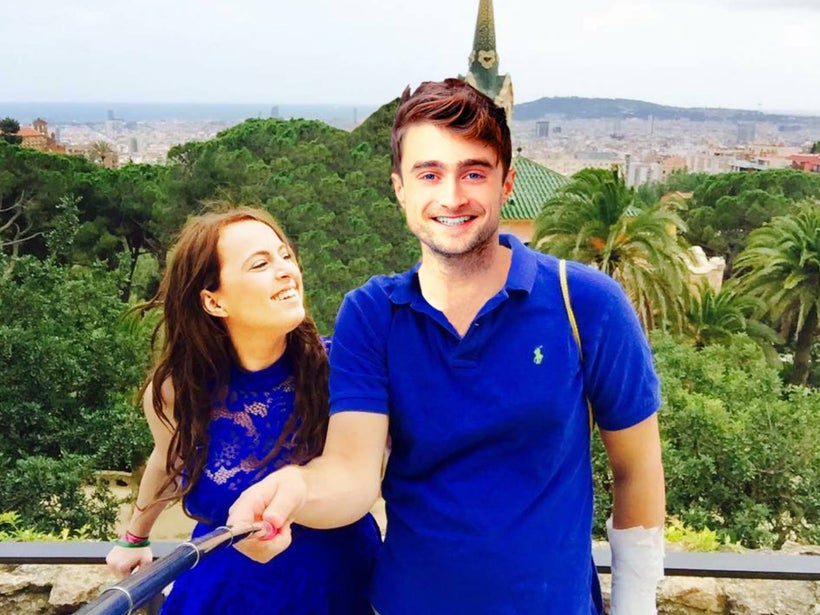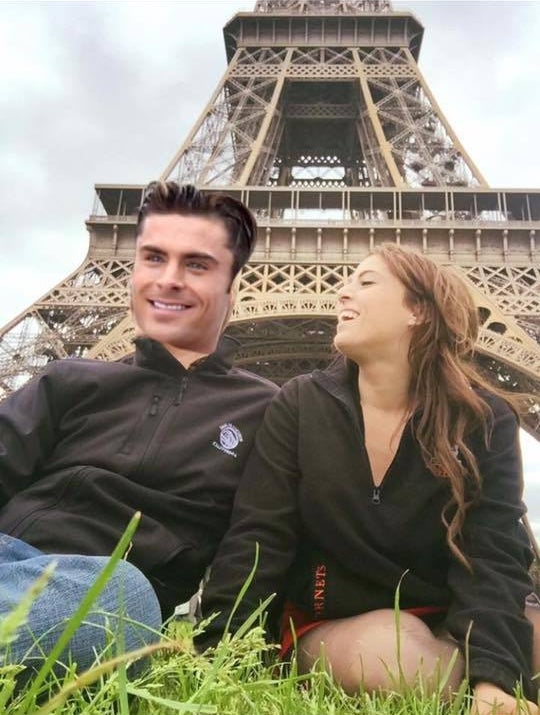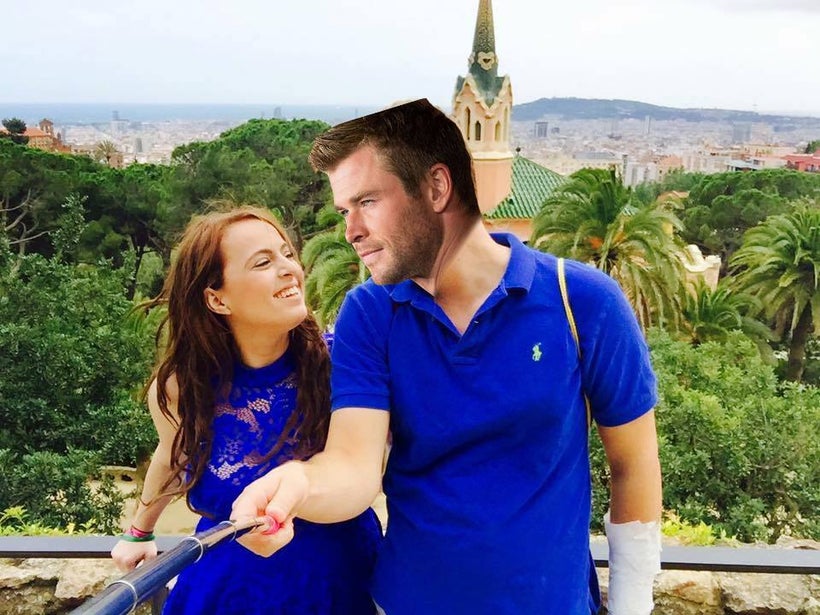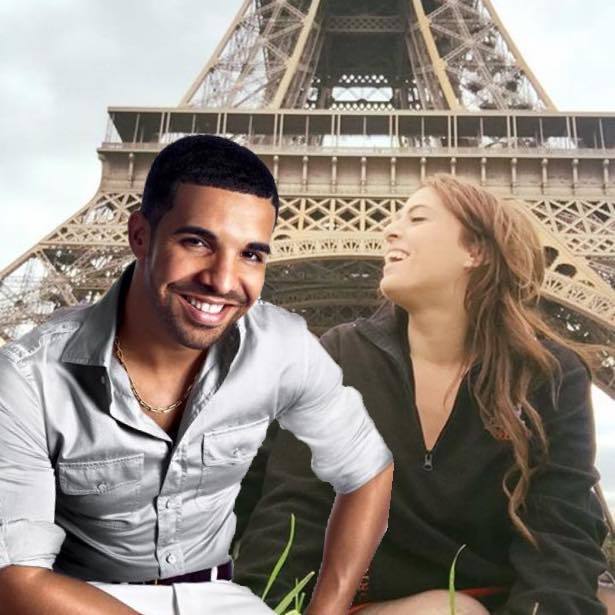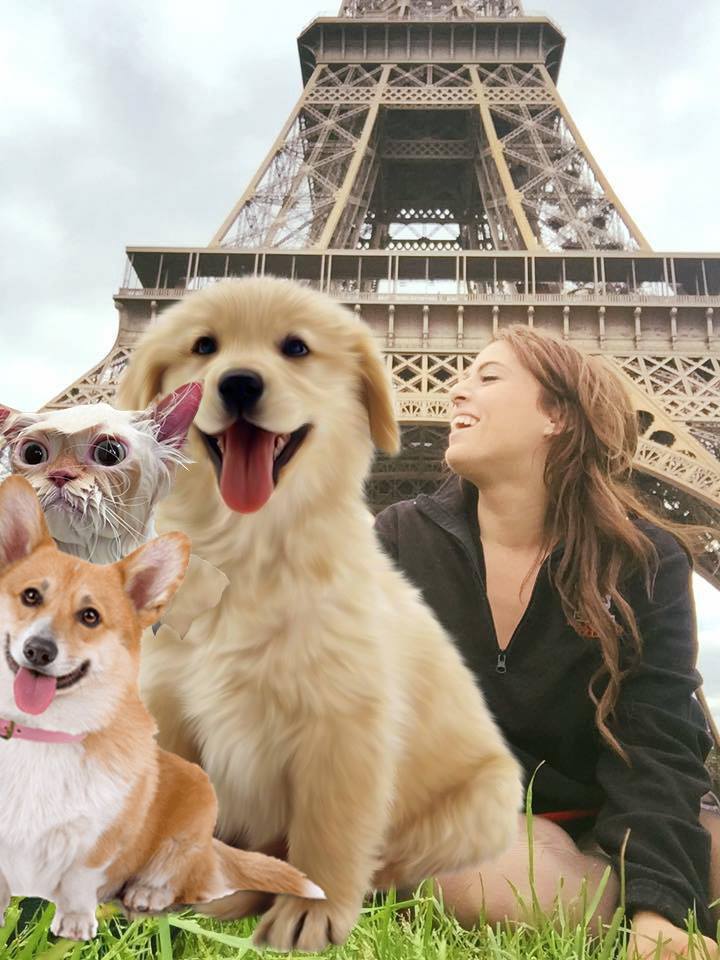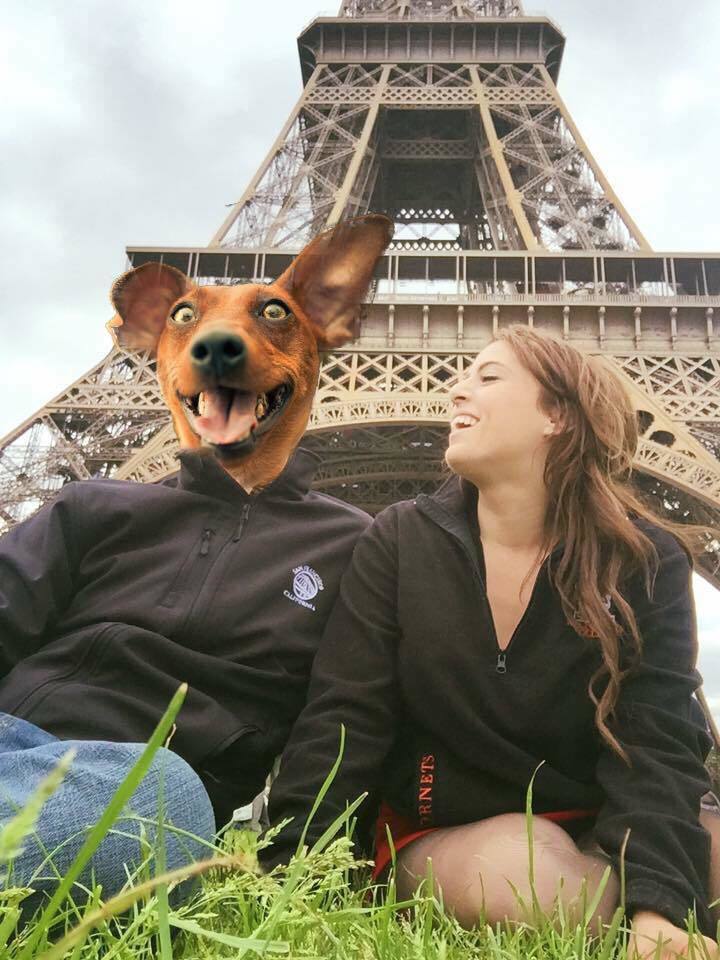 Some had their priorities straight.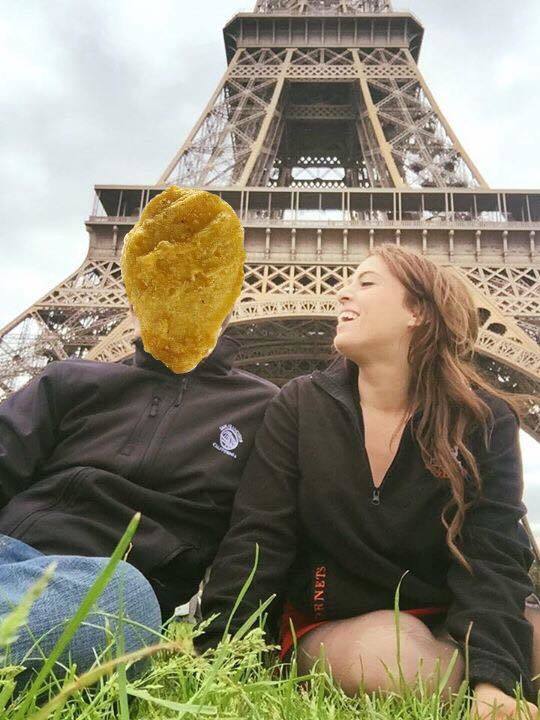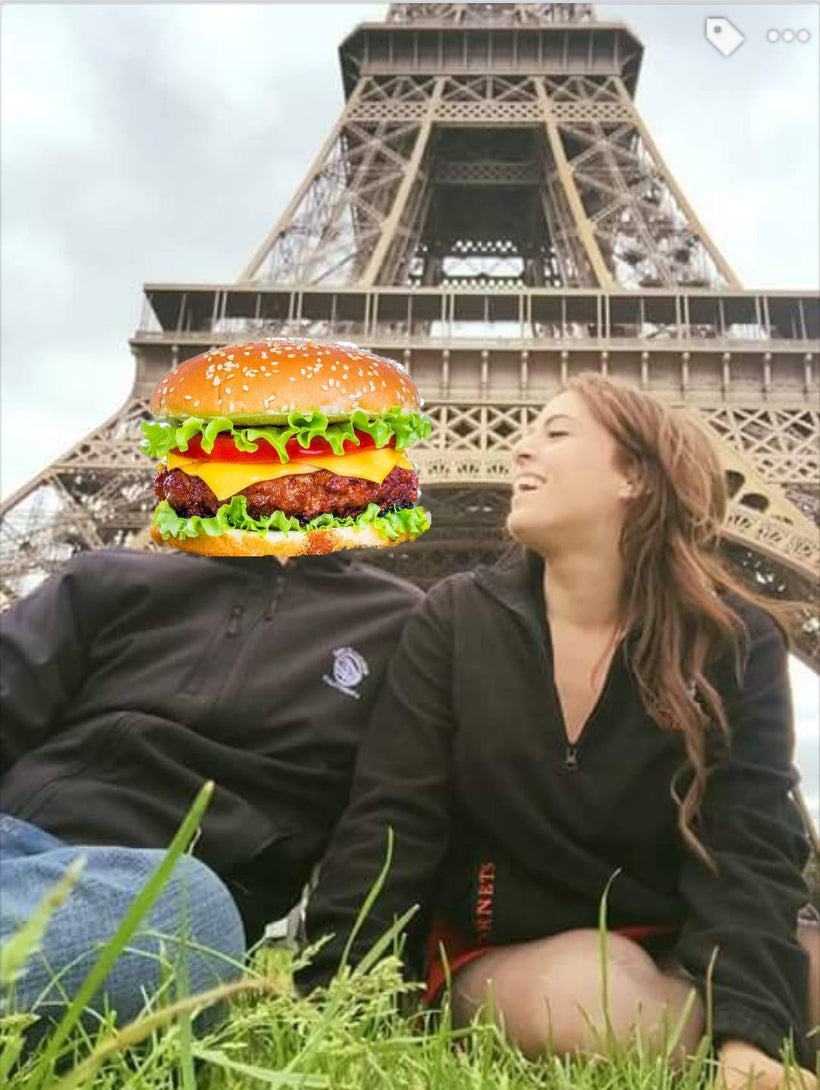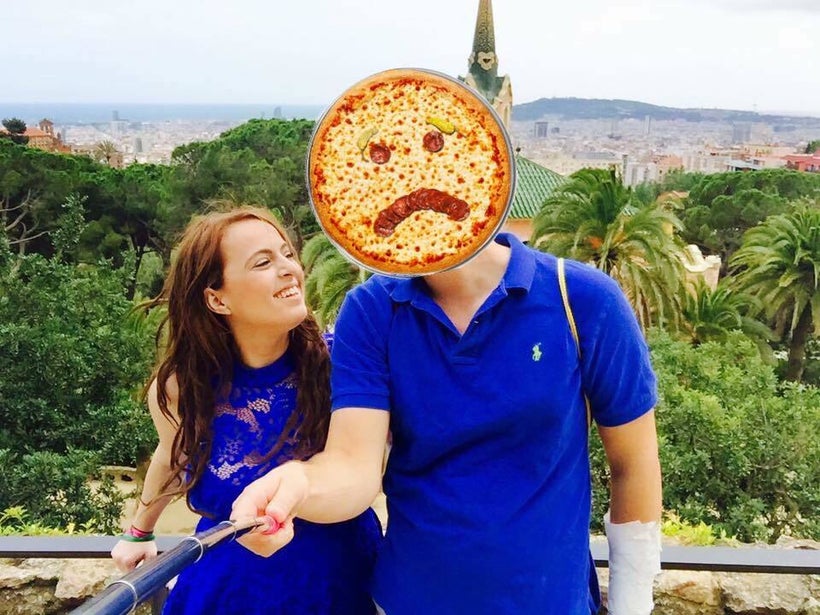 Several were inspired by the emoji section.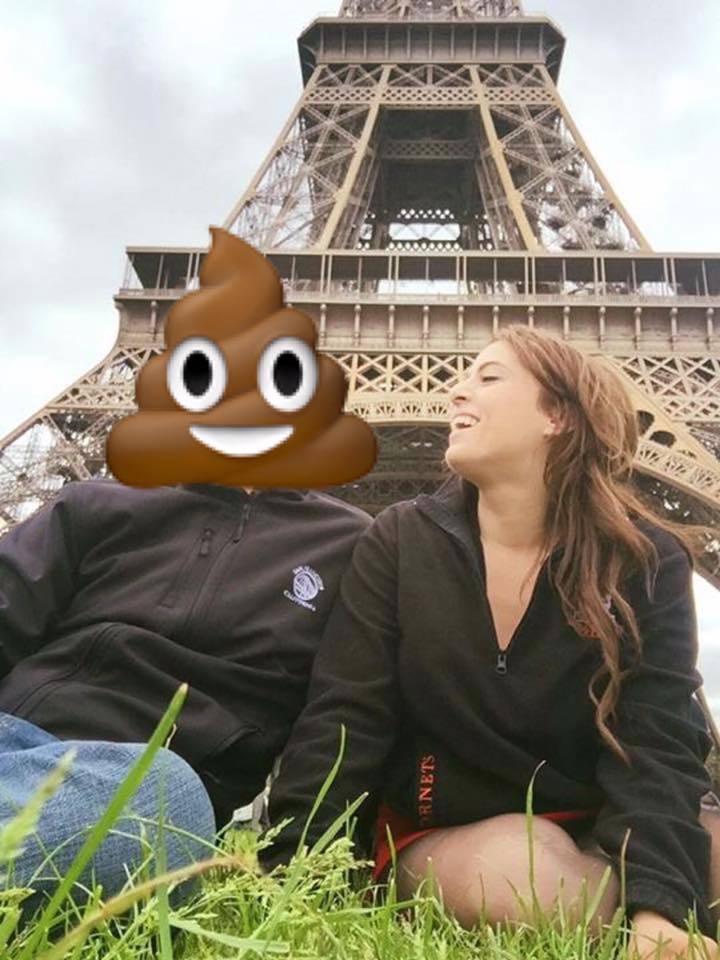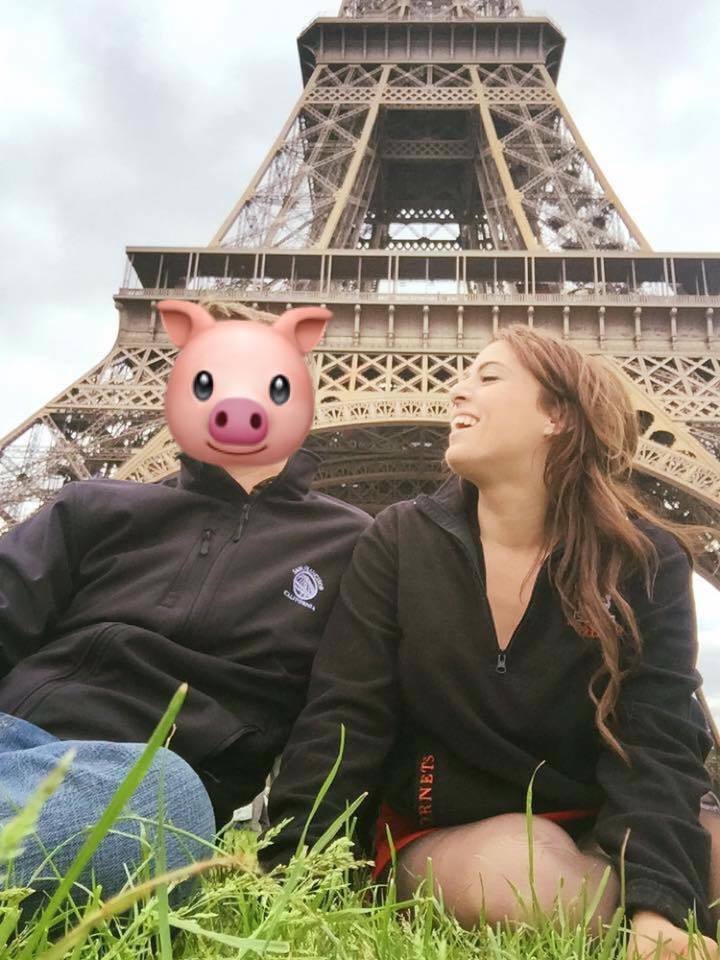 For good measure, there's even one for the cheater.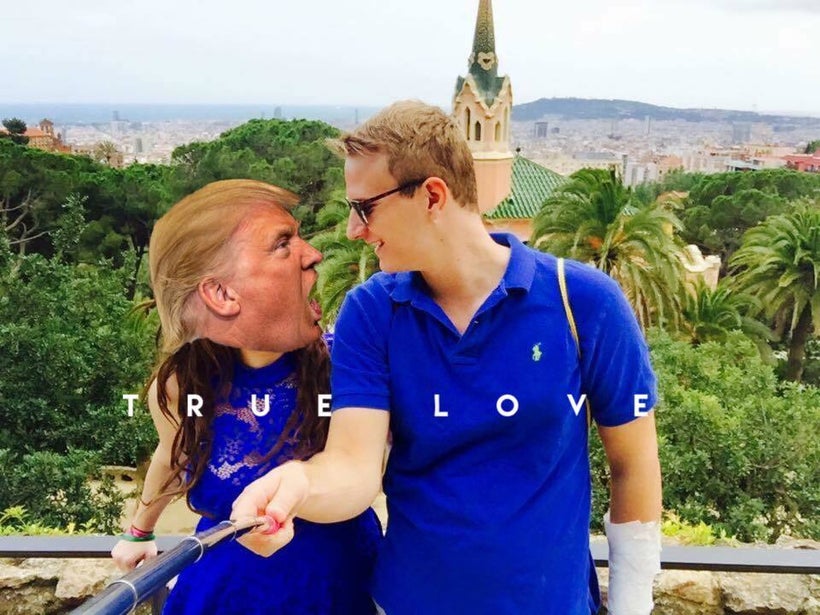 One showed the difference between the two of them now.
She's dating, loving life and traveling, and he's at home, single and unemployed.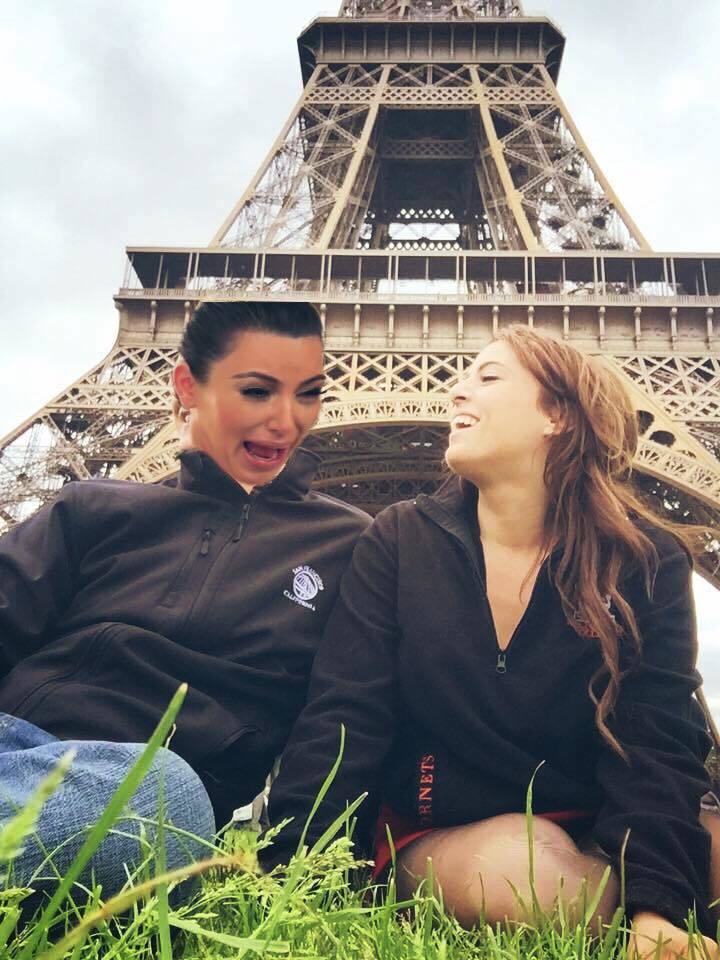 A few showed the most important thing a woman needs.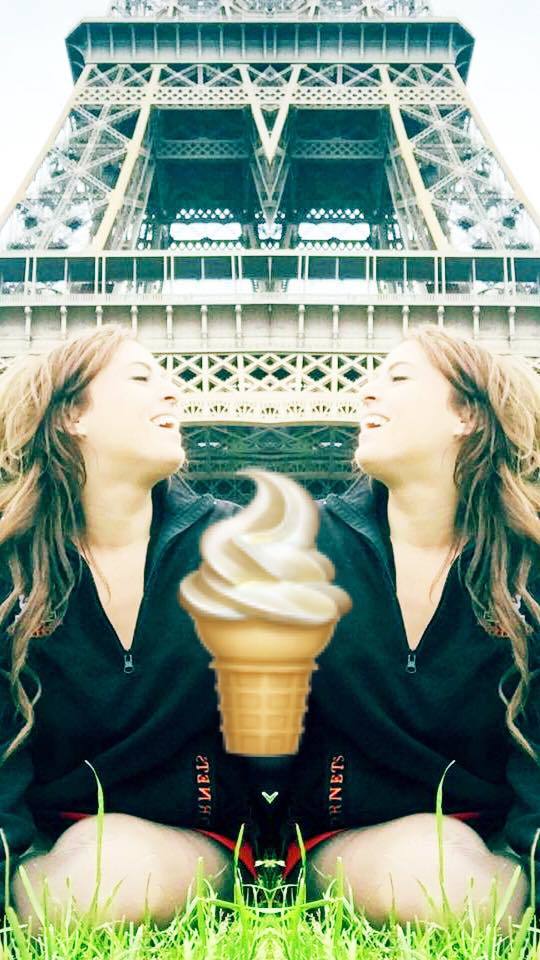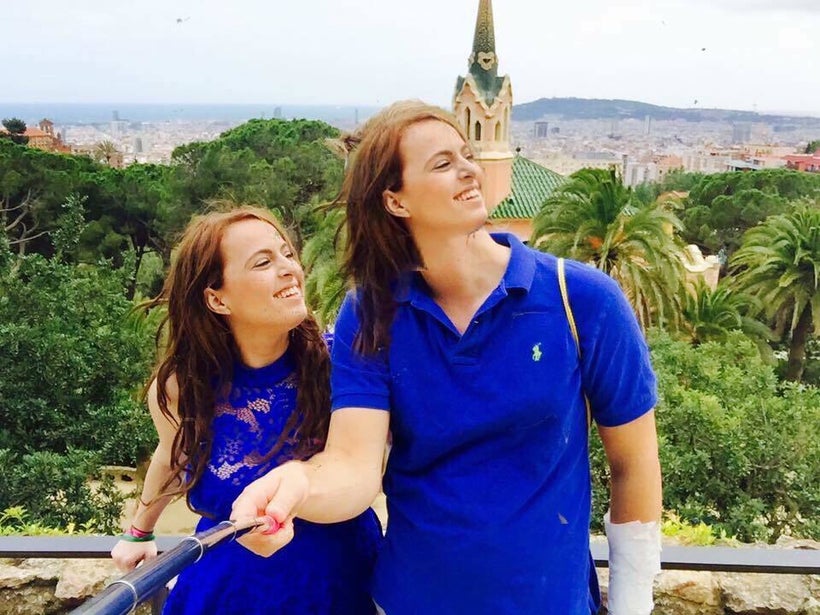 And she even got Rick-rolled.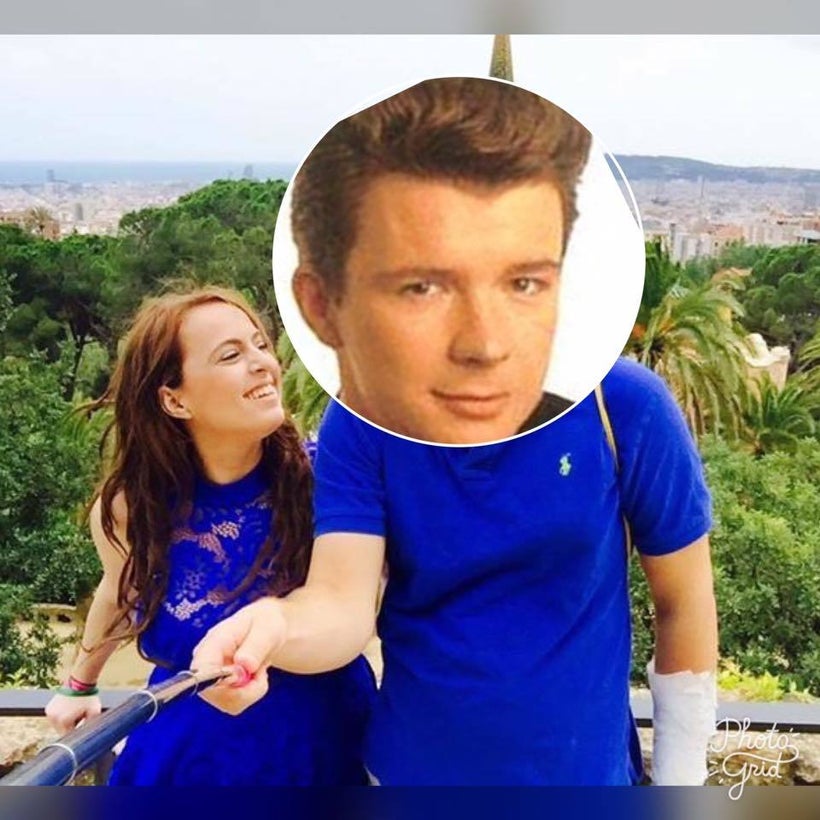 With 513 edits to and conversations about the images, Kristen got so much more than she'd hoped. Originally she was looking for a little cheering up and to save the photos, since they were really good without that one blemish.
"I don't have much of a family so I was overwhelmed with the support I received. I never felt so loved. Even though he treated me horribly, I met some amazing people through this experience and I have never been happier."
After seeing all of the submissions, she decided she's going to use one of them for her Christmas card this year, and decided that yes, the ex will get one. Extra.
About the Author: Jessica is a full-time traveler on a mission to visit every country in world, sharing her trip, pictures, video, stories and observations at How Dare She. Follow her on Instagram to see the whole world through her eyes [slash camera].
REAL LIFE. REAL NEWS. REAL VOICES.
Help us tell more of the stories that matter from voices that too often remain unheard.
This post was published on the now-closed HuffPost Contributor platform. Contributors control their own work and posted freely to our site. If you need to flag this entry as abusive,
send us an email
.