After Grant and Amanda Hayes killed Laura Ackerson, cut her body into pieces and attempted to dissolve the remains in acid, they threw her dismembered remains into an alligator-infested creek to get rid of the evidence.
Those are the grim details of Ackerson's 2011 murder that a Texas jury heard this month before convicting Amanda Hayes of tampering with evidence. That same day, Aug. 21, Fort Bend County District Judge Maggie Jaramillo sentenced the 46-year-old to 20 years in prison.
"The jury verdict was swift, and the court's sentence was appropriately harsh," said Assistant District Attorney Amanda Bolin. "Laura Ackerson's family can be assured that Amanda Hayes will be punished for all of her barbaric behavior ― whether it was in North Carolina or the great state of Texas."
The sentence was the maximum possible under Texas law and is in addition to one she's serving roughly 1,000 miles away.
Raleigh, North Carolina, is where authorities say Grant and Amanda Hayes killed his ex-wife and the mother of his two young sons.
Ackerson was reported missing from Kinston, North Carolina, on July 18, 2011, after she'd been gone about three days. The 27-year-old, an entrepreneur and graphic artist who had divorced Grant Hayes in 2010, was last known to be traveling to the Hayeses' Raleigh apartment. Ackerson and her ex-husband, then 32, had 2- and 3-year-old sons together, and authorities believe she was going to pick them up when she disappeared.
On July 20, Ackerson's car was found parked at a northwest Raleigh apartment complex. The location, according to police, was less than a quarter-mile from the Hayeses' apartment.
Investigators learned Grant Hayes, a budding area musician, had recently married actress Amanda Hayes. According to "Inside Edition," her screen credits include appearing in "The Sopranos" and portraying a robotic wife in the 2004 remake of "The Stepford Wives."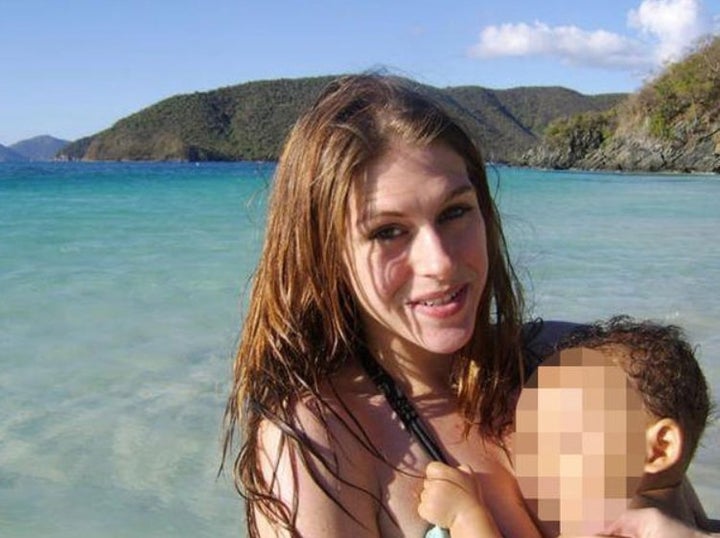 Grant and Amanda Hayes, police discovered, had traveled to Richmond, Texas, on July 18. The city, about 60 miles south of Houston, was home to Amanda Hayes' sister. Five days after the couple's arrival, body parts were found scattered in Oyster Creek, roughly 100 yards from the sister's house.
The head had been severed from the torso, which was found in two pieces, and the arms and legs had been cut from the body, police said. Various body parts continued to surface for several weeks.
Investigators identified the remains as those of Ackerson and arrested Grant and Amanda Hayes. The sister did not face charges, according to Texas authorities, who said there was no indication she had any knowledge of what happened.
Given the condition of Ackerson's body, the North Carolina chief medical examiner was unable to determine how she died and ruled her death a result of "undetermined homicidal violence."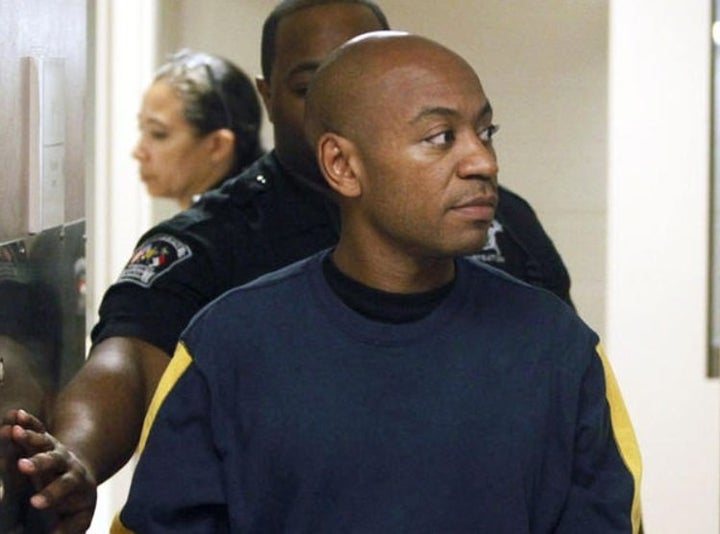 Investigators later said evidence collected in the case suggested Ackerson was killed and dismembered in North Carolina. It's believed her body parts were stuffed in ice chests and hauled about 1,200 miles to Texas for disposal.
Once in Richmond, the Hayeses, authorities said, attempted to use muriatic acid to destroy Ackerson's body parts. When that didn't work, "they took a boat onto Oyster Creek and dumped Laura's body parts into the water with hopes that alligators would eat her remains," the Fort Bend County District Attorney's Office said.
Grant Hayes' murder trial began in Raleigh in August 2013. During the three-week trial, the jury was told by the state that a bitter custody dispute led to Ackerson's slaying.
Grant Hayes, according to Raleigh's WRAL-TV, smiled and laughed throughout the trial. His defense attorneys denied that he was involved in the actual murder ― that his wife had accidentally killed his ex-wife during a struggle ― but said that he did attempt to cover up the crime.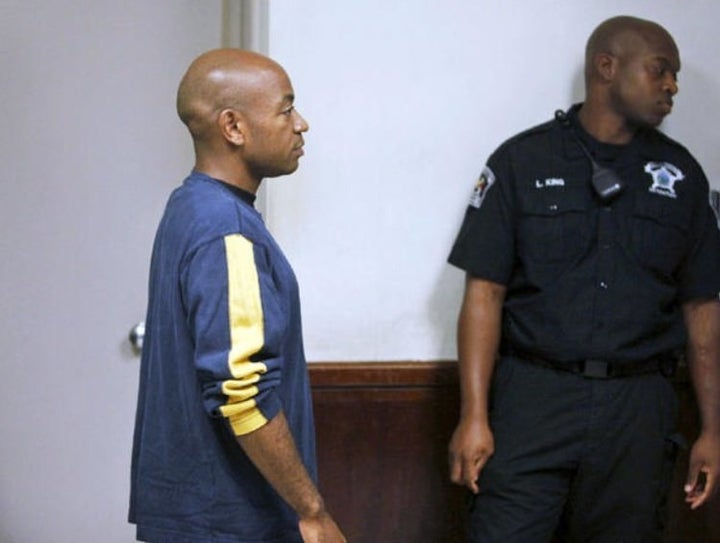 One of the strongest pieces of evidence was a song Hayes recorded, in which he sang about killing his "babies' mama." The lyrics read, in part:
"My babies'mama, don't talk to me. Don't want your drama. I got two kids by you. I can't take any more from you … I put a price tag on your head. You must have told your attorney I got intentions on killing you."
"I think that a jury verdict in a case like this, in an hour and a half, probably speaks louder than anything anyone could say about this case," Superior Court Judge Donald Stephens said prior to sentencing Hayes to life in prison without the possibility of parole.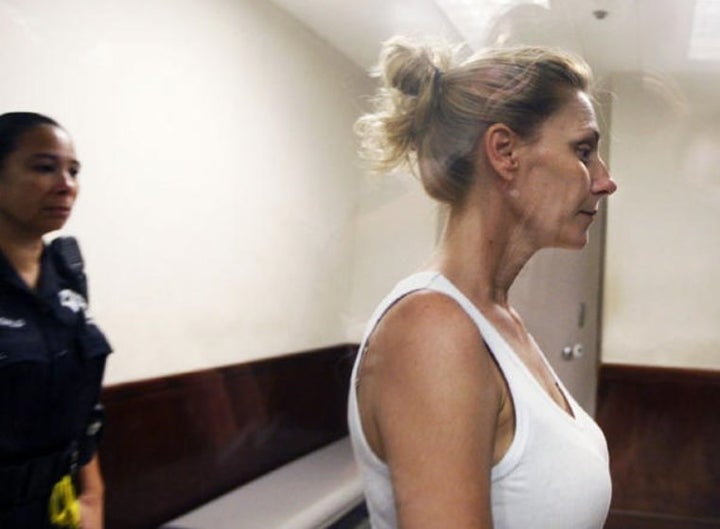 Amanda Hayes' trial began in January 2014. She denied killing Ackerson and claimed she'd only participated in disposing of the body. She did so, according to her testimony, because she was afraid of her husband and afraid he might hurt the children.
Assistant District Attorney Becky Holt told jurors Hayes was "acting" on the witness stand and had participated in the killing because she was tired of the financial strain they were under because of the custody dispute.
The monthlong trial ended on Feb. 19, 2014, with the jury finding Hayes guilty of second-degree murder. The same judge in her husband's trial sentenced her to 13 to 16 years in prison.
"She chose ... to participate in her killing," Judge Stephens said while sentencing Hayes.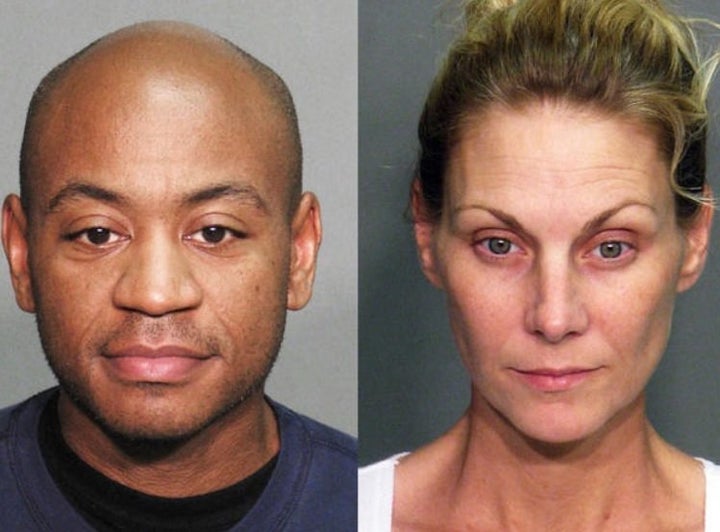 That same month, a Texas grand jury indicted Amanda Hayes on charges of dumping Ackerson's remains in Richmond, the case that brought this month's conviction. At her second trial, she again denied involvement in the murder and claimed fear drove her to help dispose of the body parts.
The 20-year sentence that Jaramillo handed down ensures Hayes will not get out of jail anytime soon. Jaramillo ordered the sentence to run consecutive to Hayes' North Carolina sentence, meaning she won't be credited for any of her Texas time until she serves her North Carolina sentence and is brought back to Texas and incarcerated.
Should Amanda Hayes serve the entirety of both sentences and live to see the day she's released, she'll be 82 years old.
Before You Go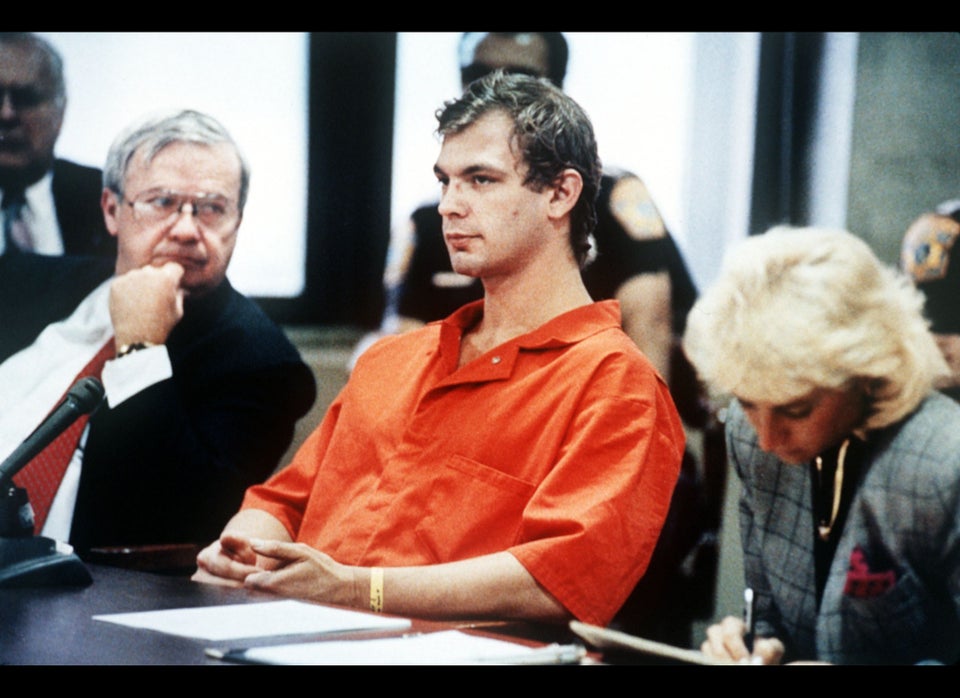 Infamous Serial Killers
Popular in the Community