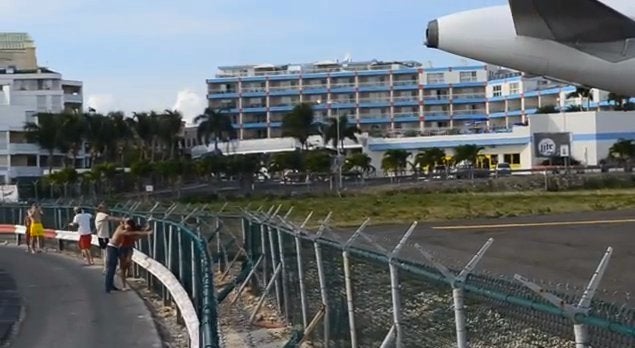 PREVIOUSLY: In an act that can only be seen as stupid -- as opposed to brazen -- a beach goer on St. Maarten's Maho Beach tried to hold onto the protective gate as a JetBlue jet took off just beyond it.
The Telegraph reports that the runway is short at some 7,000 feet long, and, as such, planes have to take off and land as close to the beach as possible. (For those who haven't been to St. Maarten, the other end of the runway leads into mountains.)
A passerby filmed an unidentified woman grasping the gates of the airport, testing to see if she was strong enough to withstand the power of a jet.
Related