Short said her total prize fund of $1.25 million, before taxes, will help pay for her chemotherapy treatments.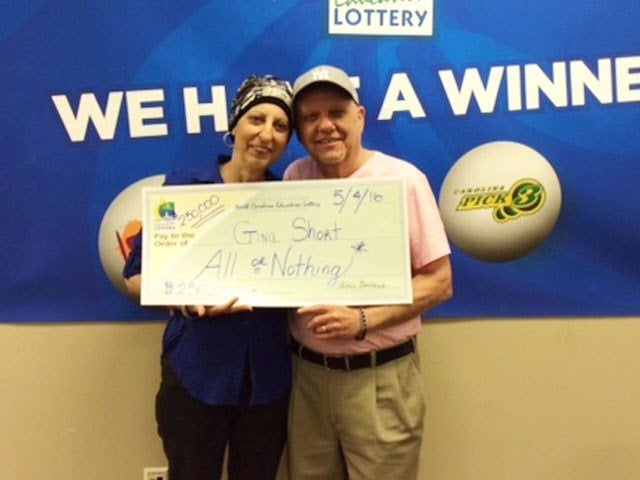 "With what Gina's been going through this helps," her husband Len Short added. "We'll use the money for Gina. She's the priority. She's number one."
Short first won $1 million in the Ultimate Millions second-chance drawing in February:
Short decided to receive the windfall as a lump sum payment of $415,500, which she said would help her to "truly live."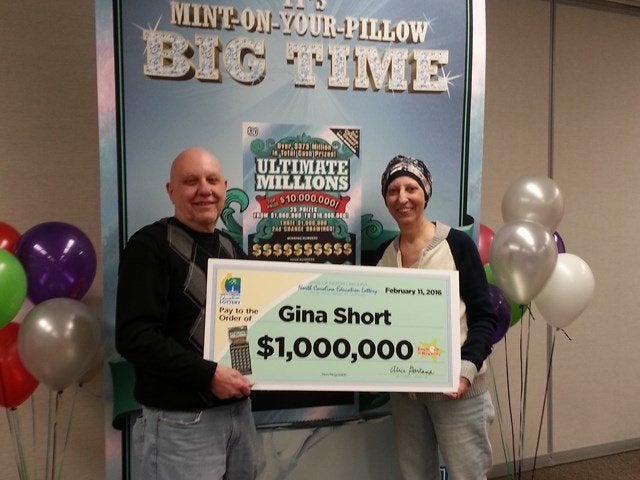 Less than three months later, Short had a feeling she'd "get lucky" again, and urged her husband buy an All or Nothing draw ticket at a Publix grocery store in Cornelius. Despite the 1 in 2.7 million odds, Short won the top $250,000 prize on April 29, of which she'll take home $173,125, after taxes.
Len Short said the wins were "not something you can put into words."
"For us to have the good fortune of winning not just one big prize but two, we are just very thankful for that," he added.