One Michigan woman refused to let name-calling get her down, turning hurtful words into a positive experience instead.
Dianne Hoffmeyer stopped at a Tim Hortons in Fort Gratiot, Michigan, this week, to buy doughnut holes for her young daughter, Liliana, and a coffee for herself. While in line, she says she heard two women whispering insults about her looks and calling her a "whale."
Hoffmeyer -- who recently lost 177 pounds after being diagnosed with congestive heart failure -- was crushed by the cruel comments. But instead of lashing out, the 41-year-old mother took a different approach and decided to buy coffees for the women instead, in an effort to set a good example for her child.
"My 2-year-old daughter is a mini-me and she mimics everything I do. I wanted to do the right thing so when she's old enough she'll know the right thing to do," she told the Times Herald.
Since sharing her account of what happened on her Facebook page, the story has gone viral. Hoffmeyer said that she has received support from other mothers around the world. Within a day of posting online, she received at least 94,000 friend requests and over 166,000 people had liked her post.
Hoffmeyer was left "speechless" by the kindness and encouragement she received, and is thankful that something good has resulted from her experience.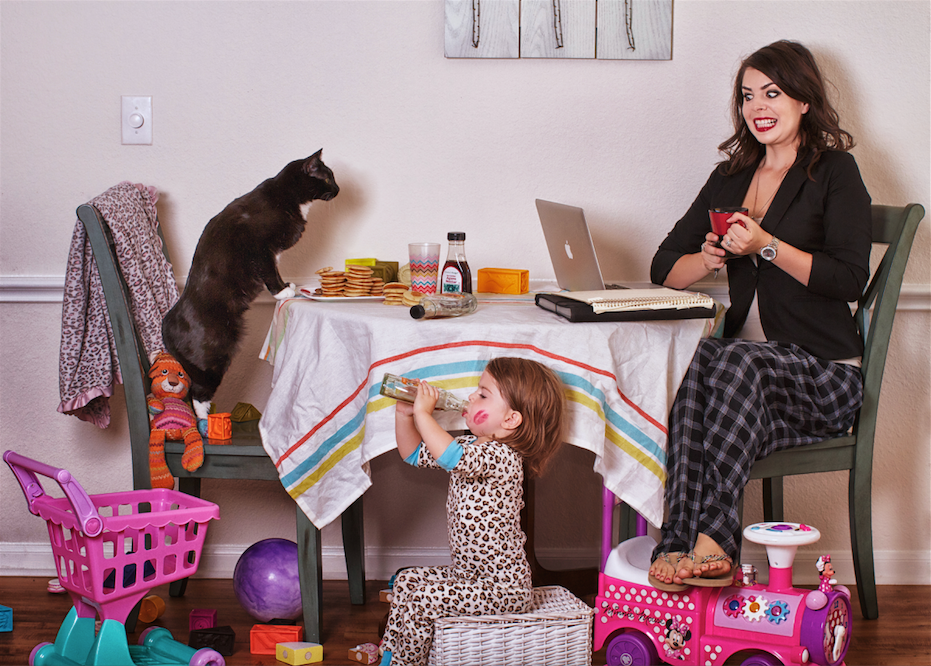 'Mom Life' Photo Series