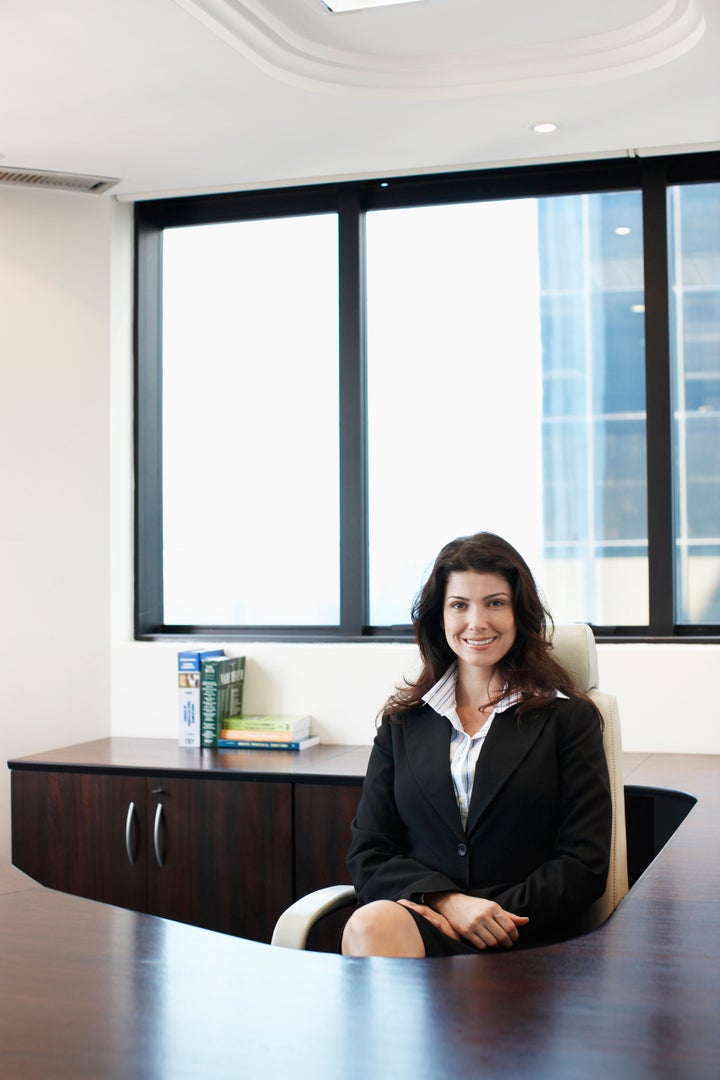 Fantastic news from The Wall Street Journal: More companies are grooming more women for the CEO's chair. Finally!

According to a recent study they conducted with McKinsey & Company, nearly 73 percent of Fortune 500 companies have at least one female executive officer. They also found that 24 percent of senior vice presidents at 58 large companies are now women.

The Journal also compiled a list of ten female executives who are likely to lead a Fortune 1000 company within five years. Among them was Rosalind Brewer, President of Sam's Club. Rosalind has been a supporter of women's empowerment initiatives like CMI's Urban Rebound, which kicks off in LA May 10th and 11th (http://www.makemineamillion.org/events). CMI will select 100 women business owners who pitch at that event to receive nine-months of FREE professional coaching and business education to help grow their revenues.

But while the Journal study is very promising, women business leaders are still not quite where we want to be. To wit: Women are in the number one position at just 35 Fortune 1000 companies, as the story pointed out. And only 14 percent of the executive officers at those 58 companies listed above are women.

Of course, there are distinctions between being the CEO of someone else's company and being the CEO of your own. But the thing that links them is that not enough of are us are thinking of being CEOs, period. Instead, we view ourselves in terms of the product we're making, rather than as the person running the show.
I also think that the whole idea of women in charge of companies is still new. Many women still aren't sure how leaders operate; it's hard to navigate unfamiliar terrain.
As Denise Morrison, the chief of Campbell Soup Co., told the Journal, "If you want a CEO role, you have to prepare for it with a vengeance."
She's absolutely right. I always tell women business owners that they need to understand how to lead others. Women need to watch other women in leadership positions, whether it's in business, politics or the non-profit sector. We need to check out who they meet with, where they go, how they behave, what they do, whom they talk to, and of course, what they wear! If you're in a smaller company, go to networking events, meet people and see what leaders are doing.
There are other lessons for women entrepreneurs who are CEOs of their own companies. For example:
Get involved with other organizations. Seven of the ten women in the WSJ article have outside directorships. It's important to give back to grow your business. Get involved with other organizations (community, non-profits) to help grow your network and build your reputation and become a go-to person in your field.
Don't try to do everything by yourself. Of the nine women with children, many have husbands who fully support their wives' careers. I'm not saying your husband has to quit his job and stay home, but every business owner must look at areas where she can use help at work and at home. Then get that help so you can focus on growing your business.
Connect with the competition. Denise Morrison of Campbell Soup Co. spends her spare times attending industry events to position herself as an industry leader. Joining a corporate board outside your industry can also help prepare executive women for CEO spots. Translation: Put yourself and your success out there instead of expecting people to find and recognize you.
Know your numbers. You can't grow your business if you don't know your numbers -- what's making you money, what's losing you money, how to make more and how to prepare to grow your revenues over the long term. The women who move ahead in the corporate world are the ones who know their P&L numbers. These are similar lessons we teach in our coaching and training programs.
Popular in the Community