The tech industry has yet to catch up with the times. It's still overwhelmingly white and male-dominated, with black women holding only roughly 3 percent of all computing jobs as of 2015.
Annie Jean-Baptiste, 30, is on a mission to change that. The Boston native told HuffPost she never really saw herself in tech until her brother, who interned at Google, urged her to apply for a job there.
Eight years after getting a job as an account manager, she's now the company's global product inclusion evangelist, which means she helps bring marginalized voices to the forefront in Google's products and workforce.
Jean-Baptiste talked to HuffPost about her work to promote real inclusion in tech and the challenges she faces as a black woman in the industry.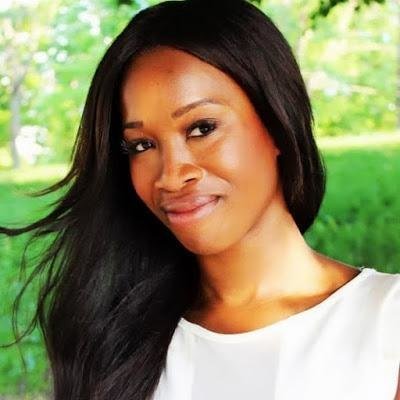 Breaking into the tech world can seem impossible for women of color, who usually don't see people who look like them in the industry. How did you get into the tech world?
I studied international relations and political science, and so never really thought I'd be in tech. I didn't think that someone with my background or people that looked like me were in tech. My brother actually interned at Google and encouraged me to apply.
When I dug a bit deeper, I realized that there were a lot of different roles at Google, not just super technical ones. I also realized that I deeply identified with Google's mission ― to organize the world's information and make it universally accessible and useful. For everyone. And that's where I believed I could add value ― working to make our products inclusive and accessible for people like me.
What challenges do you face today as a black woman in the tech world?
Many times, I'm the only black woman or woman of color in the room. The past few years have been hard for our community, and to have to come into work, dealing with the trauma of brutality, inequality and injustice in the world and then having to do your job and do it well ― it can be exhausting and alienating. Working in the diversity and inclusion space, my core values and my work are so linked that sometimes it's hard to take time to recharge.
What's been rewarding about being in your position?
I'm passionate about Google products and I'm passionate about the black community and other underrepresented communities and making sure we are celebrated for our accomplishments, our innovation our ingenuity and our contributions. Being able to fuse these two passions and ensure our products and services are built for communities of color and other diverse communities is a job that excites me every day. We don't have it all figured out yet, so I love being able to get perspectives from people from all backgrounds and walks of life to improve our products.
"I want the next generation to know there are people like them working at places like Google, and we want them to join us."
How do you take your experiences and what you've learned in this industry to help others, especially those who look like you?
I make it a point to mentor those at Google who are younger than I am or earlier in their careers than I am. I advocate for them and sponsor them (even when they aren't in the room, which many times is more powerful).
I also mentor and have mentored with various organizations like Hack the Hood or students from my high school. I co-led a program called Shadow a Googler for a day, where we bring black and Hispanic/Latinx students onto our Googleplex headquarters campus for the day and shadow meetings, meet with leadership and celebrate.
We always say, "If you can see it, you can be it," so I want the next generation to know there are people like them working at places like Google, and we want them to join us, and we're working to make it better for them every day.
What should tech companies do to commit to true diversity and inclusion at all levels?
Tech companies need to move quickly from awareness to action. Leadership needs to continue to walk the walk. There are some leaders who really have started to center this work, but we need everyone on board. People at all levels need to be held accountable to attracting and growing underrepresented talent, and it needs to be core to how everyone does business, not just a "nice to have."
It's been proven, time and time again, that a diverse team yields much better results ― it's time to put that into widespread practice. Having a diverse and inclusive team creates better products that serve more people from all walks of life.
Before You Go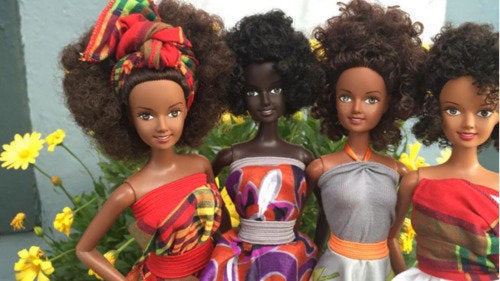 11 Dolls Besides Barbie That Celebrate Diversity
Popular in the Community