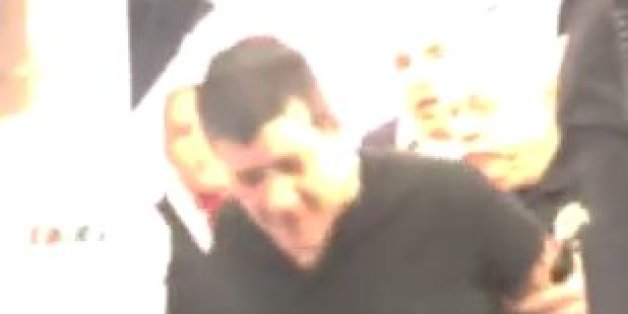 Hell hath no fury like a woman scorned, but apparently it's even worse if you deny her entry to the mile-high club.
That's allegedly what happened Friday night on a Delta Airlines flight from Baltimore to Salt Lake City.
The unidentified woman apparently had a few drinks and allegedly made sexual advances on a passenger next to her, Coed.com reported.
When the passenger turned her down, she got angry and began making loud, expletive-laden threats. Another passenger caught some of her rant on his cell phone.
WARNING: Graphic Language

On the first video, the woman can be heard repeatedly threatening to "f***ing kill" her seat mate and warning airline staff not to touch her. She also claims someone is holding onto her.

"Hey, lady! Over there! I need help, this guy is holding me!" she can be heard saying to a fellow passenger.
The disturbance was such that the flight crew handcuffed her on board the plane and then diverted the flight to Minneapolis/St. Paul International Airport so she could be handed over to airport police.
She was taken to a county medical center, airport spokesman Patrick Hogan told the Salt Lake Tribune.
WATCH: Woman Removed From Flight (Story continues below)
The FBI and TSA are now investigating and the woman may face federal charges for causing a disturbance while the plane was in flight.
After she was removed, the aircraft took flight and the other 132 passengers arrived in Salt Lake City 90 minutes late, the New York Daily News reported.
REAL LIFE. REAL NEWS. REAL VOICES.
Help us tell more of the stories that matter from voices that too often remain unheard.
BEFORE YOU GO