A woman from East Rockaway is saying her insurance company is refusing to pay her fire claim because she owns a pit bull.
Mary Grace O'Brien, who lives on Lawrence Street, resides with her three children and multiple pets.
Back in October, O'Brien's dryer caught fire, which gutted the entire house, causing the family to live with a friend ever since.
O'Brien bought a policy through Adirondack Insurance, and they're refusing to pay her a penny, because they were unaware that she owned a pit bull. She claims they never asked about any of her six pets.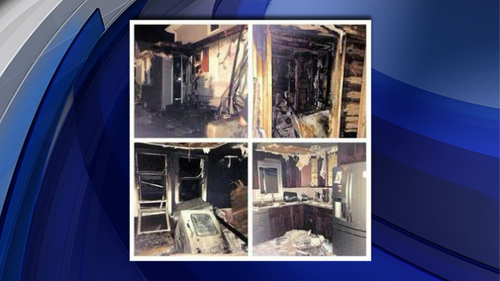 "They produced this letter with a signature on the bottom," O'Brien says. "I had never seen it before and it said I have no pets. I have cats and I have dogs. I would never say that I have no pets. Nobody ever asked me."
Adirondack Insurance says pit bulls are on their list of prohibited dogs listed on their guidelines.
A broker from Sidakas Insurance Agency in Queens sold O'Brien the policy. She believes they lifted her signature from another document and put it on the application in question. The insurance company is refusing to make a statement.
O'Brien is now filing a lawsuit against both Sidakas Insurance Agency and Adirondack Insurance.
Let's let insurance companies know this is unacceptable, and that these policies will not stand!
REAL LIFE. REAL NEWS. REAL VOICES.
Help us tell more of the stories that matter from voices that too often remain unheard.