A Chicago-area mom is speaking out to warn others after she says her 22-year-old daughter died by consuming a deadly seed the young woman had purchased online, in what may be the first of at least two related deaths in the state.
With a few clicks of her mouse, Lucia McCalip was able to order the so-called pong pong seeds from Thailand for just $5, the woman's mother told ABC 7.
"It was slow and it was painful," Natosha Anderson said of her daughter's last hours after she was found on the floor of their Calumet City home two weeks ago.
Anderson said that when McCalip admitted to intentionally swallowing one of the seeds, no one, including medical personnel, knew what they were.
"The police, the paramedics, they didn't even know. No one knew," she said.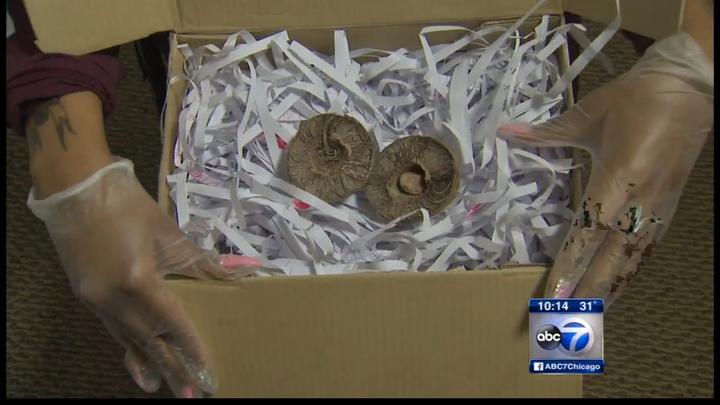 The toxic seeds, which originate from cerbera odollam or "suicide trees," can be easily purchased online as decorative items. They are found across India and Southeast Asia and are used by more people to die by suicide than any other plant, New Scientist reported.
An eBay listing that had been selling pong pong seeds was recently removed, and a spokesperson for the website told The Huffington Post that they are working to update their hazardous materials policy to include the seeds.
"While Pong Pong seeds are unregulated, we have prohibited these seeds from being sold on our global marketplace out of an abundance of caution," the spokesperson stated in an email Thursday. 
One user who recently posted a negative review of the seed seller on eBay wrote that their pong pong seeds were confiscated by U.S. Customs during delivery. They stated: "All I got was an empty box."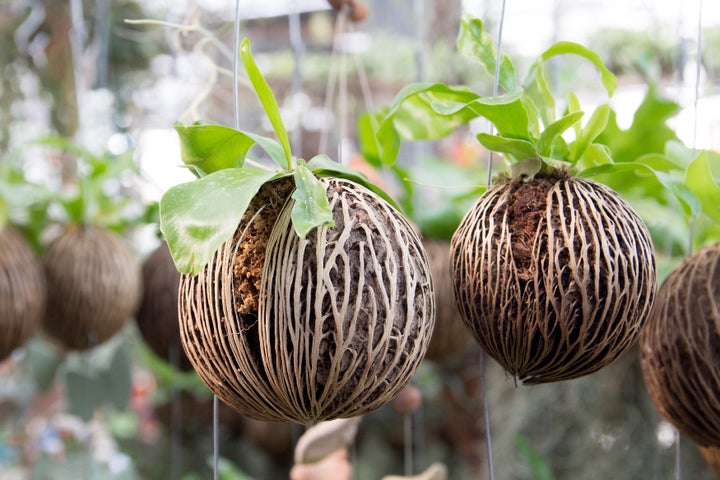 Amazon, which as of Thursday has at least three listings for the "decorative" seeds online, also prohibits the sale of plants and seeds that have been deemed "noxious" by the U.S. Department of Agriculture, according to their website. The seed is not listed among the USDA's banned plants on its website, however.
A USDA spokesperson said the plant and its seeds are not regulated by their agency because it is not considered an invasive plant.
Neither Amazon nor U.S. Customs and Border Protection immediately returned a request for comment.
Anderson, who said her child was transgender and referred to McCalip by her birth name of Bernard, expressed outrage over such a deadly item being accessible to anyone who has a credit card.
"I don't know how I'm talking ... I really don't, I really don't, but I think it's important. I don't want my son to die in vain," she said. "If I save one life, just one, then, we doing good."
Scott Sefton, Lake County's chief deputy coroner, confirmed McCalip's death to The Huffington Post on Thursday but said that toxicology tests will take up to six weeks to complete.
"Our labs do not test for pong pong. There's only like three or four that test in the U.S.," he said.
In the meantime, he said local officials are investigating a second possible pong pong death about 300 miles away in Evansville, Illinois.
"I was told that today by a person I was talking to at the lab so that may also be in the works," Sefton said.
This article has been updated with comments from the USDA.
Calling all HuffPost superfans!
Sign up for membership to become a founding member and help shape HuffPost's next chapter
BEFORE YOU GO
PHOTO GALLERY
Kinds Of Food Poisoning You Should Know About (And Avoid)