Jan 17 (Reuters) - Thousands of dollars of donations have poured in from around the world to help pay for the care for newborn quadruplets of a Phoenix mother who died after giving birth to them, a fundraising website set up in the woman's name announced on Saturday.
The story of Erica Morales drew international attention when the 36-year-old died shortly after giving birth to three girls and a boy on Thursday, according to a report on television station KSAZ in Phoenix.
"She never got to hold them; she never got to see them," Morales' cousin, Nicole Todman, told the station. "It is so hard to know she fought so hard for her children."
After years of trying and finally getting pregnant with the help of doctors, Morales, a real estate agent, died at Banner Good Samaritan Medical Center in Phoenix, leaving behind her husband, Carlos, according to Todman.
Todman set up a GoFundMe.com page, "Erica's Memorial Fund" on Friday to raise money for the family.
In the first day after the page was set up, it was shared through social media more than 17,000 times, and about $19,000 had been raised from more than 600 donors.
The goal of the page is to raise $50,000 to help the family.
Todman was not available to comment on Saturday afternoon.
Hospital officials released a statement on Saturday expressing condolences for the family but declined to provide any cause of death, or condition of the quadruplets, citing patient privacy laws.
On Morales' personal Facebook page, the mother chronicled a happy pregnancy, including the discovery of four heartbeats on an ultrasound last fall and a joyous baby shower in December.
Her doctor "said I did phenomenal," she wrote last week. "A poster child for quads."
But Morales also wrote that, at 31 weeks pregnant, she was being hospitalized because her blood pressure was too high, noting that "u can stroke out with bad blood pressure."
In one of her last postings, on Tuesday, she said doctors administered medications to help her babies' lungs mature.
"Sometimes you just have to sit back and thank God for blessing (sic) up to this point and put it fully in his hands," she wrote. (Reporting by Karen Brooks in Austin, Texas)

Before You Go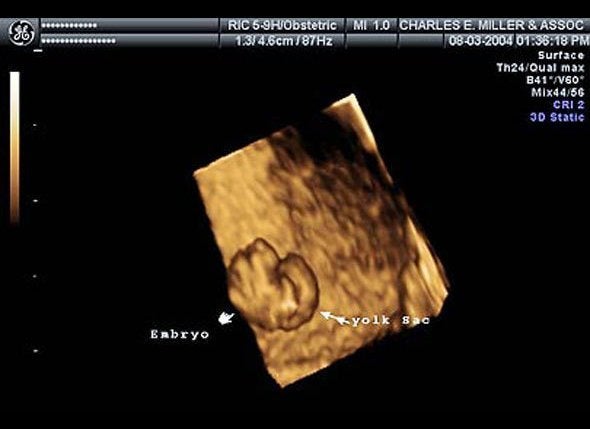 Pregnancy Week By Week
Popular in the Community