(Reuters) - A 21-year-old worker at the Yellowstone National Park plunged to her death early on Friday from the edge of a canyon while socializing with colleagues, park officials said.
Estefania Liset Mosquera Alcivar, a concession employee, was with a small group of coworkers at the rim of the Grand Canyon of Yellowstone shortly after 3:15 a.m. when she fell, according to accounts by her companions, the park's public affairs office said in a statement.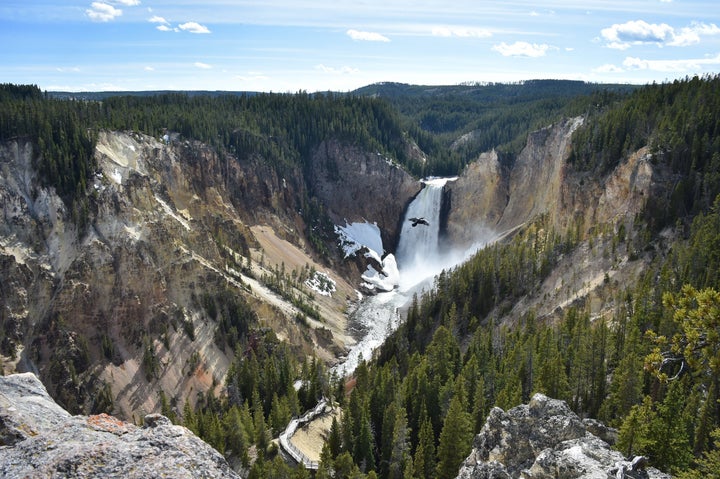 Her body was recovered about four hours later and the incident remains under investigation, the officials said. Alvicar is from Quito, Ecuador.
The incident along with three major wildfires burning in Yellowstone come at the height of the summer tourist season and as officials in both parks prepare for celebrations set for Thursday marking the 100th anniversary of the creation of the National Park Service.
The fires have prompted authorities to close the south entrance to the park, which last month saw an average of more than 2,400 vehicles per day.
Yellowstone, which occupies the northwestern corner of Wyoming and spills over into Idaho and Montana, was the first national park established in the United States and remains one of its most popular.
(Reporting by Dan Whitcomb; Editing by Sandra Maler)
Related
Popular in the Community