This is one photobomb that's actually bomb AF.
Chinese couple Yiqin Lu and Hedong Zhang were choosing photos to put in their wedding album when they came across a peculiar one -- an image of Zhang, the husband, taken about 15 years before the pair met, according to a HuffPost translation of the Nanhu Evening Newspaper.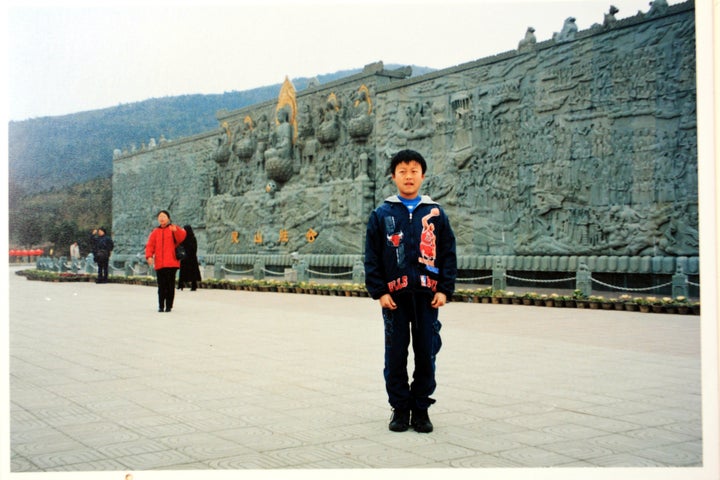 The couple spotted someone in the background who appeared to be Lu's mother, Yanfeng. And sure enough, the mom confirmed that it was indeed her in the photo.
"This is incredible," Lu, 25, said of the photo, according to a HuffPost translation of Hangzhou Daily. "If there hadn't been a picture, I would have thought this type of story were a fantasy. Now I do believe in destiny."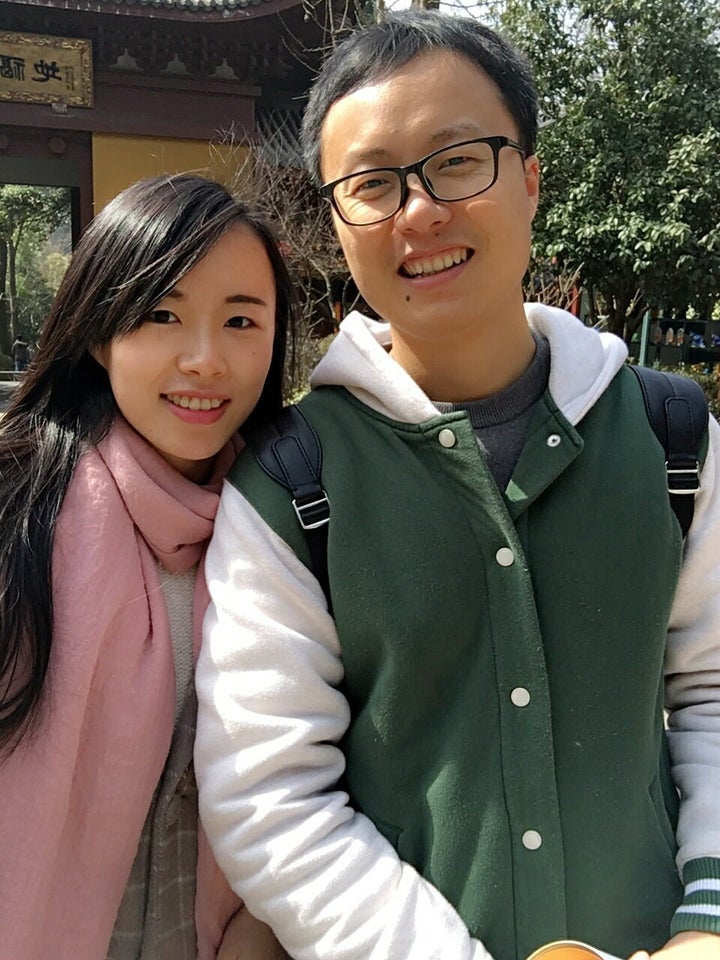 The photo was taken at the Ling Shan mountain in the Chinese city of Wuxi, during a trip to see the Grand Buddha statue, Hangzhou Daily noted. Zhang was 14 at the time.
Lu initially saw the photo while scanning pictures to be shown at their May wedding. Needless to say, she was taken aback.
"Zoom in, zoom in!" Lu told her then-fiancé, according to Nanhu Evening Newspaper. "Isn't this my mother?! This is indeed my mother!"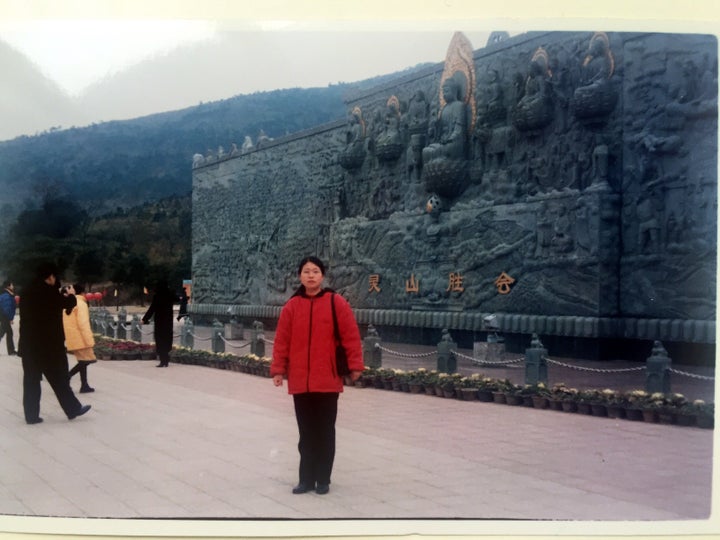 Not only did Yanfeng confirm her presence in the photo, Lu went back to her parents' home and was able to find a snapshot of her mother taken in the same area, Hangzhou Daily reported.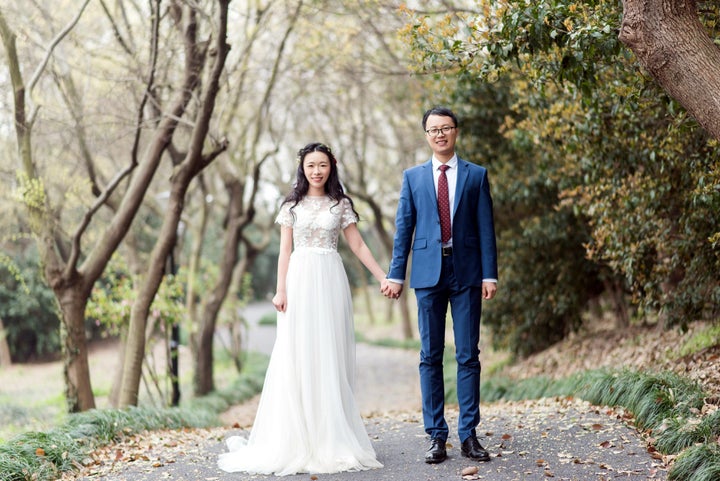 With some further digging, the couple also discovered that the photo's backstory turned out to be even more astonishing. According to the Nanhu Evening Newspaper, Lu, who was 9 years old at the time, was also on that trip to Ling Shan. In fact, both families had taken the same bus to visit the Grand Buddha, and even used the same tour company.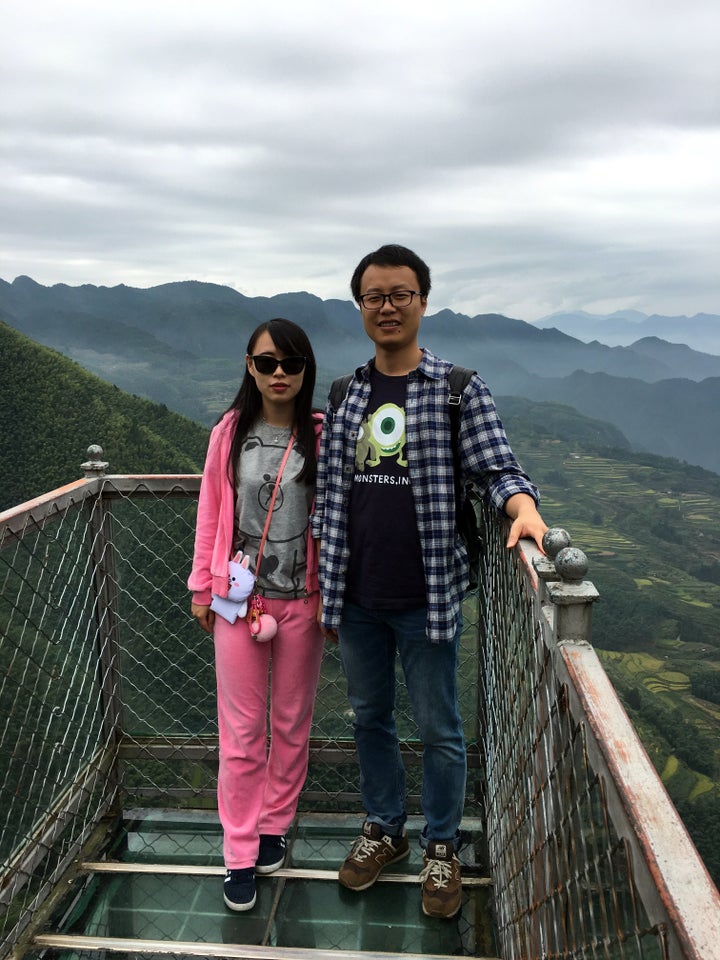 The couple, who ended up telling the unlikely story to their wedding guests, say the photo, which is now 16 years old, is proof of their relationship was meant to be.
"My husband said, 'Although we didn't know each other then, the skies must've planned this for us 16 years ahead of time,'" Lu said, according to Hangzhou Daily. "With this incredible story, we'll cherish our love even more."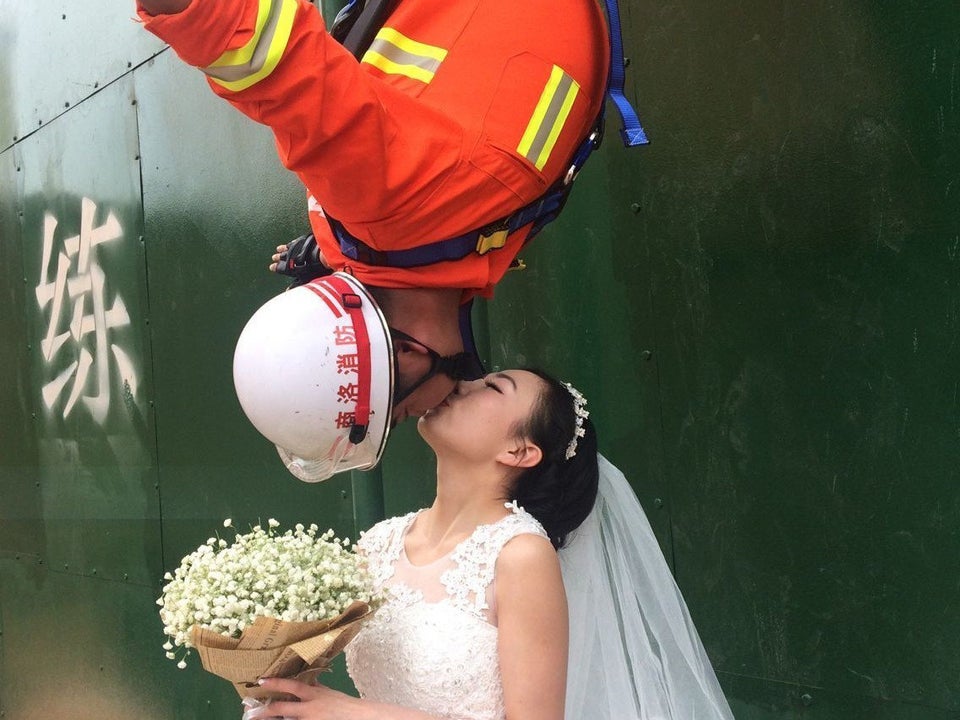 Chinese Couple Take Their Engagement Photos At A Fire Station