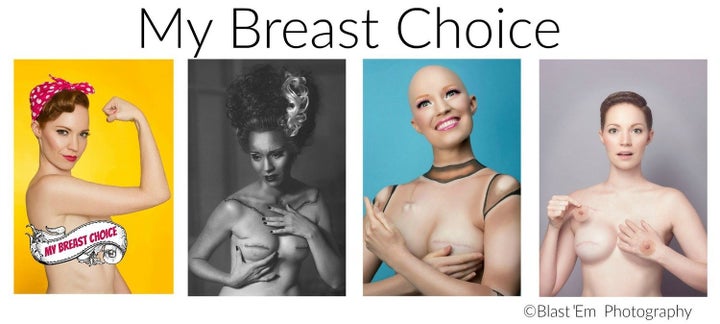 In 2014, Aniela McGuinness was in the process of scheduling her preventative bilateral mastectomy because she had a genetic mutation that made her more likely to get breast cancer. It was around that time that the 32-year-old was diagnosed with breast cancer.
When she searched for before and after photos of women who had undergone mastectomies she was scared. "It's a heartbreaking array of faceless women's maimed breasts under florescent lighting," McGuinness wrote on her blog.
So she decided to add her own photos to the mix to bring some happiness and humor to any other woman facing breast cancer. McGuinness created her own photo series chronicling her mastectomy, chemotherapy and reconstruction surgery.
The series called "My Breast Choice" includes four images of McGuinness throughout her journey to illustrate how she was feeling at that specific time during her battle with cancer.
Below is a video McGuinness created alongside the photo series to explain her journey and each image.
Some images below may be considered NSFW to some readers.
"My goal for these photos was to create a mastectomy series that gives people permission to look at mastectomies without shame, or sorrow but with joy and humor," McGuinness told The Huffington Post. "The spoon full of sugar method."
Towards the end of the above video McGuinness says she hopes her video and photos give a little hope to other women battling breast cancer. "I made it out of love for other women going through this," she says. "I hope that it gives you strength and courage and a little bit of joy as you go through something that is very tough, but is going to make you -- if you let it -- into a beautiful new person."
Scroll below to see McGuinness' brave and heartwarming photo series.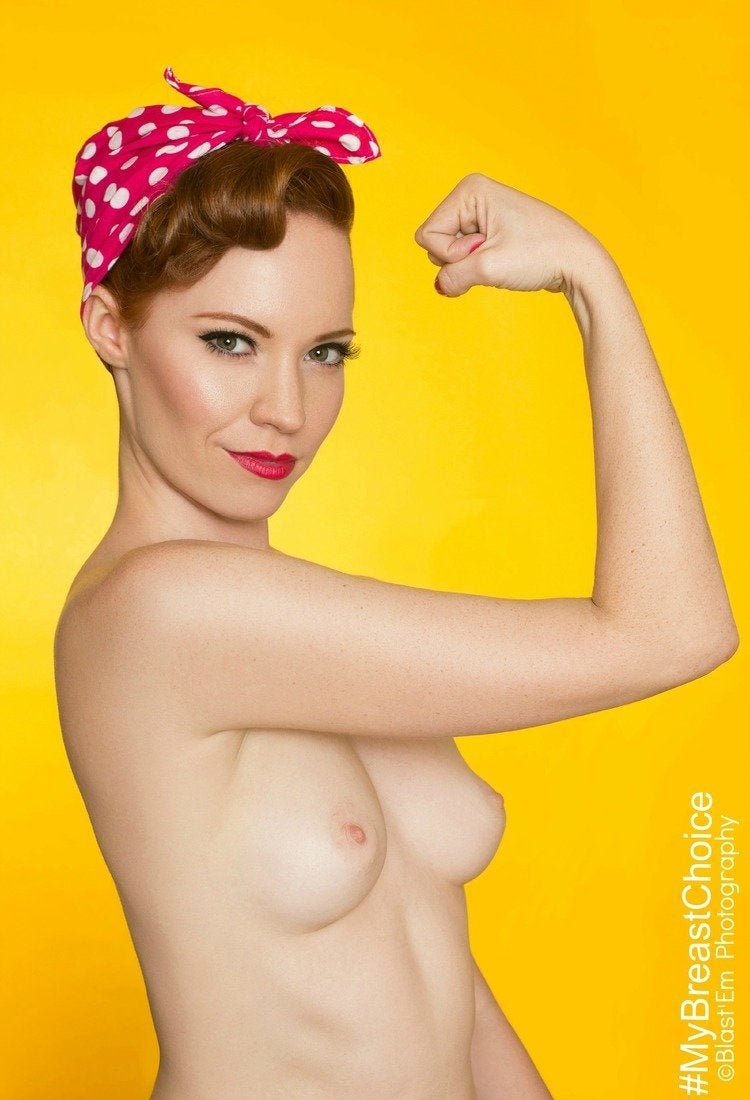 Aniela McGuinness/Blast 'Em Photography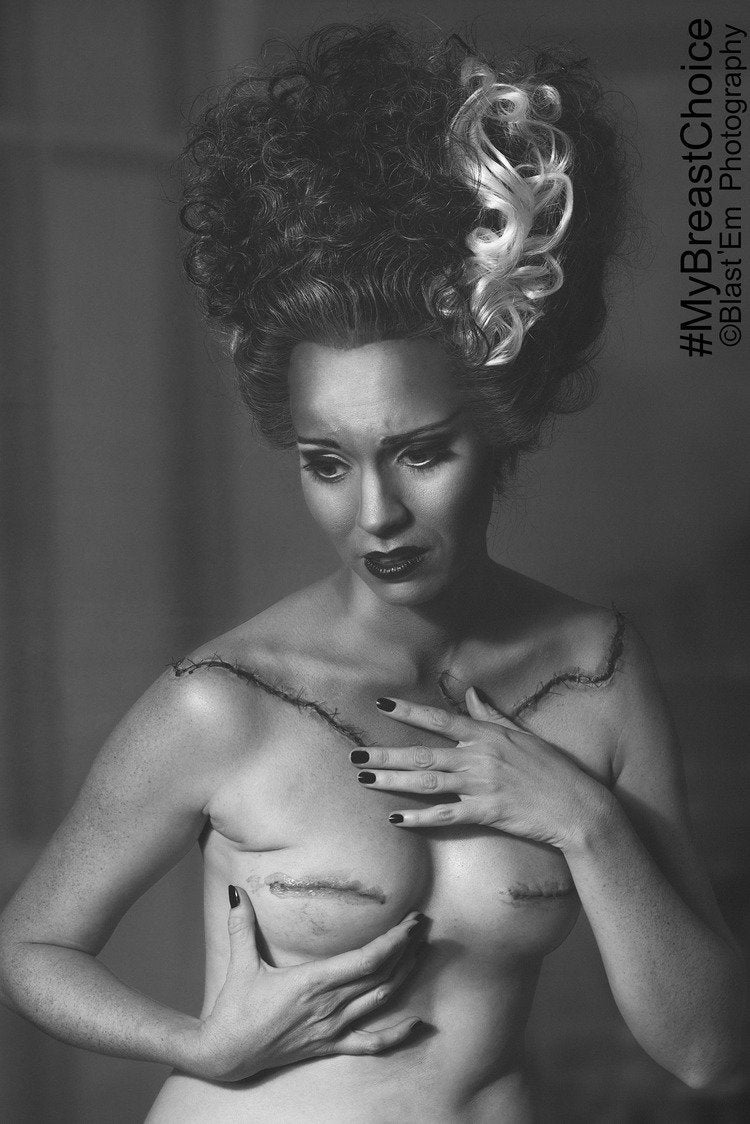 Aniela McGuinness/Blast 'Em Photography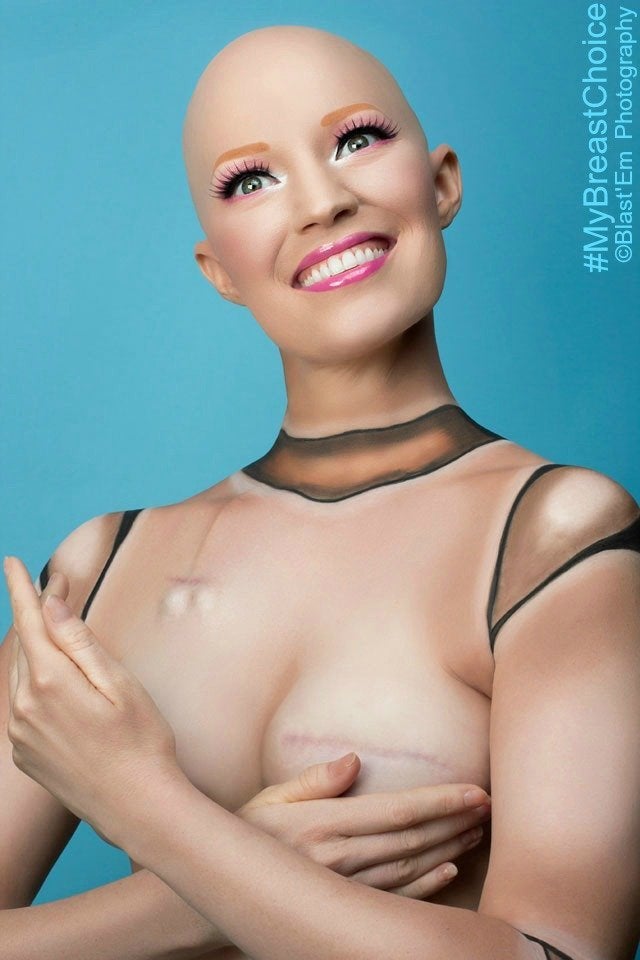 Aniela McGuinness/Blast 'Em Photography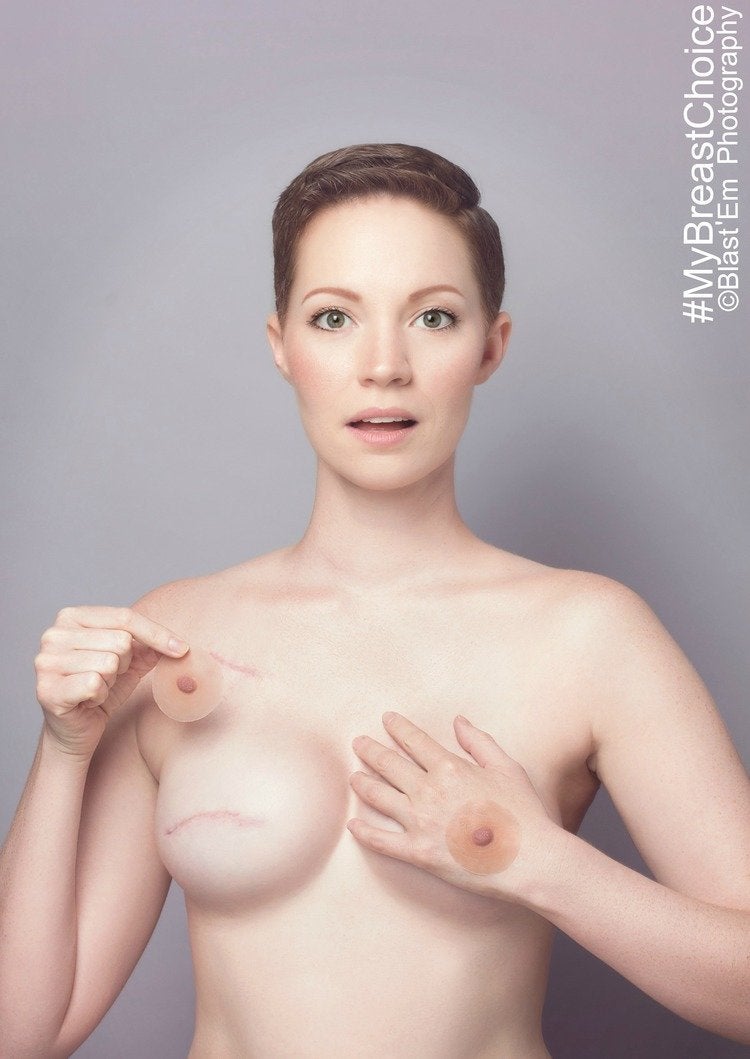 Aniela McGuinness/Blast 'Em Photography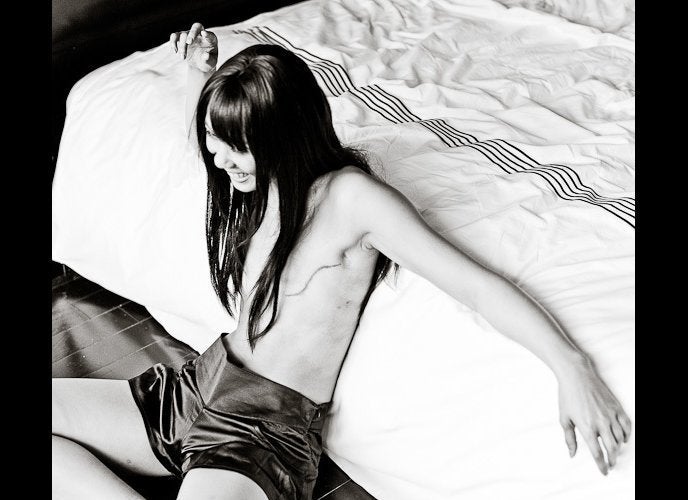 SCAR Project
Support HuffPost
The Stakes Have Never Been Higher
Related
Popular in the Community