A woman who was dragged off a Delta Air Lines flight by Detroit Metro Airport police on Monday had ignored boarding procedures and may face criminal charges, according to airport authorities.
A YouTube video uploaded by travel blogger René deLambert and shared on his site Renés Points shows officers gathering around the unidentified woman, then physically pulling her off the morning flight from Detroit to San Diego, California. One officer drags the woman, who appears silent and limp, down the aisle by her arms.
The short video doesn't show what occurred before authorities intervened. At a few points, other passengers can be heard laughing and exclaiming, "Oh my gosh" and, "That's crazy" in seeming surprise.
Airport police officers got involved after Delta requested assistance with a passenger "who would not comply with boarding and baggage check procedures" at the gate, according to a statement sent to The Huffington Post by airport spokesman Brian Lassaline.
"When officers arrived, Delta Air Lines stated the woman could not remain on board," Lassaline wrote. "Despite repeated requests by officers, the woman refused to leave the aircraft and had to be removed." The woman was arrested and charges are pending, according to Lassaline. He wouldn't elaborate, citing company policy to not discuss individual passenger information.
DeLambert said he received the video, which he called "rather disturbing," from an unnamed passenger on the flight. It has since gone viral, receiving more than 500,000 views since Monday.
The passenger told deLambert that the woman boarded the plane without checking in at the gate. According to the bystander, she "blew by gate agent and didn't check in because she wasn't an early boarder and deserved overhead bin space." The passenger also claimed the woman was "mouthy and had a huge attitude."
In the video, passengers can be heard suggesting police may have used a Taser to subdue the woman. Airport authorities did not confirm a Taser was used.
Another viral video recorded on a Delta flight last month put the airline under scrutiny for its handling of a disruptive passenger. A man on a Nov. 22 flight from Atlanta to Allentown, Pennsylvania, repeatedly shouted at other passengers about President-elect Donald Trump and Democratic presidential nominee Hillary Clinton before departure.
"Donald Trump, baby! We got some Hillary bitches on here?" the man says in a video recorded by the woman sitting next to him.
"The heightened tension in our society means that now more than ever we must require civility on our planes and in our facilities," Bastian wrote in the Nov. 28 memo.
On Twitter, some people criticized Delta's treatment of the woman on the Detroit flight and compared it to the airline's handling of the disruptive Trump supporter.
The airline also came under fire in October, when a black physician claimed she endured "blatant discrimination" from Delta staff. Dr. Tamika Cross, an OB-GYN on a flight from Detroit to Minneapolis, complained on Facebook that she tried to respond to a request for medical assistance for a passenger, but a flight attendant wouldn't believe she was a doctor. A white man who responded to the request after her was allowed to help with no similar suspicion, Cross said.
Delta said at the time that the company was "troubled by any accusations of discrimination" and was investigating.
Before You Go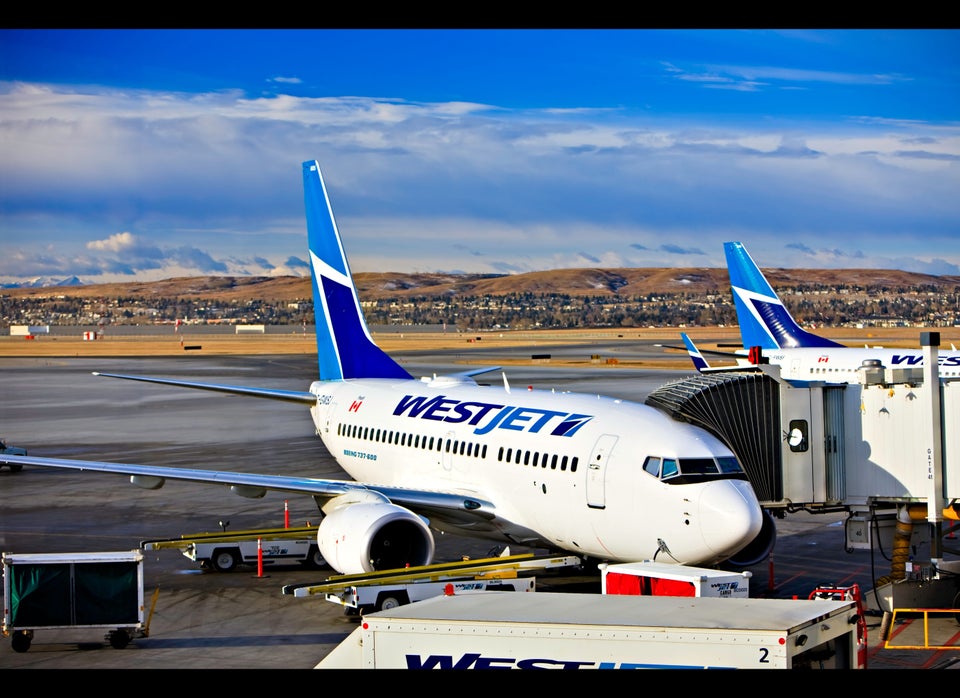 Best Budget Airlines
Popular in the Community