Katharine F. Lemansky -- known on Facebook as Katie Brown, among other things -- has been charged with one count of misdemeanor animal cruelty, and faces a fine and up to 150 days in jail.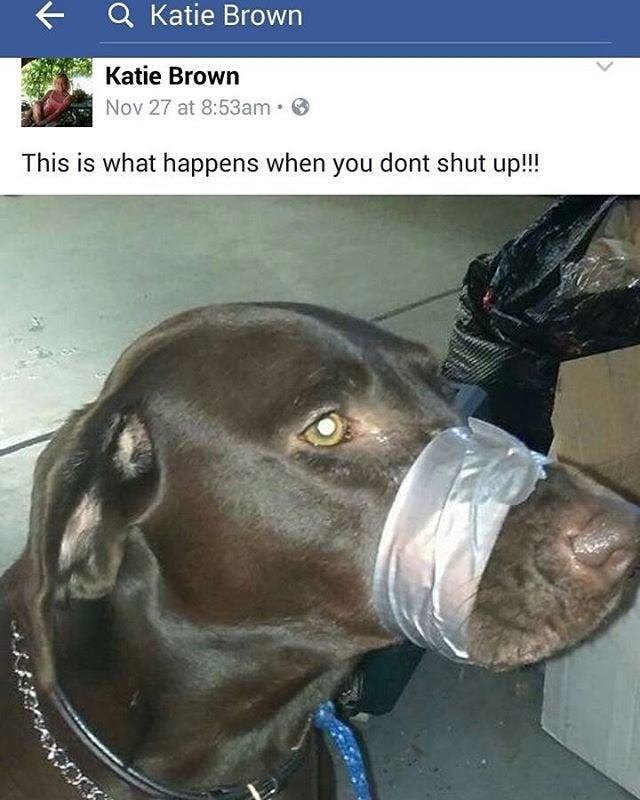 Lemansky put up the grotesque picture of her dog on Friday, along with the caption, "This is what happens when you don't shut up!!!"
It quickly spread across the Internet, causing so much (perfectly justified) public outrage that police in two states where she was thought to be, Florida and Connecticut, said they were investigating and asked folks to please stop calling them about it.
As it turns out, Lemansky and her dog were in Cary, North Carolina, and that's where she's facing criminal penalties.
"Taping the dog's muzzle shut was a terrible decision on Ms. Lemansky's part, and charging her with animal cruelty under North Carolina law was the right thing to do," said Cary Police Captain Randall Rhyne in a statement.
The dog is still with Lemansky, who is due to appear in court on Dec. 14.
Animal control officers examined the dog from the photo, and another in the same home. Both were found to be healthy and well-cared for, "which is why we did not and could not remove them from the owner," said Rhyne.
Luckily, he added, the dog's muzzle didn't seem to be harmed, "not even detectable hair loss."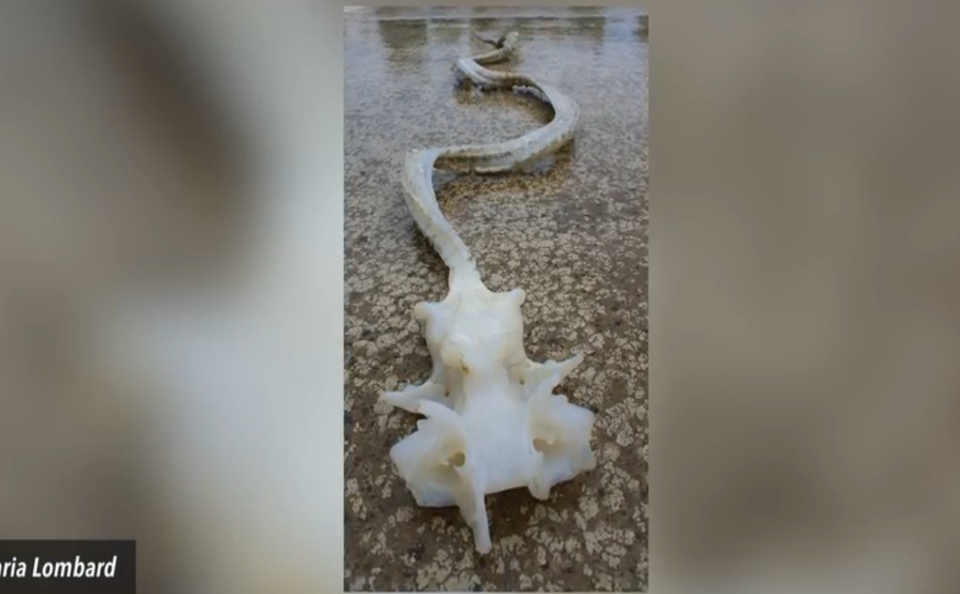 Animals In The News
Get in touch with HuffPost's animal welfare editor at arin.greenwood@huffingtonpost.com
Related
Popular in the Community