The body of a woman who died after falling off a cliff in France was devoured by vultures in just 45 minutes, before rescue workers were able to reach the body.
The 52-year-old woman was hiking with two friends in the French Pyrenees on April 14 when she fell off a cliff and plunged more than 980 feet to her death, according to France's TF1. The woman's body was eaten by vultures in minutes.
"There were only bones, clothes and shoes left on the ground," Major Didier Pericou told The Times of London. "They took 45 to 50 minutes to eat the body." Adding, "When we first went out in the helicopter looking for the body, we saw numerous vultures without realizing what they were doing."
The Times notes this incident may ignite the cries of area farmers who want permission to shoot the griffon vultures, a protected species. Farmers claim the ban has led to a swell in the vulture population and their livestock is being threatened. The birds have been deprived of animal carcasses due to a European law that requires farmers to burn the bodies of dead animals.
Approximately 42 claims have been been made to local authorities for compensation for animals lost to vultures, according to Metro. Farmer Alain Larraide claimed he has seen vultures carry off live animals.
"You can't imagine what it is like to see an animal eaten alive," he said.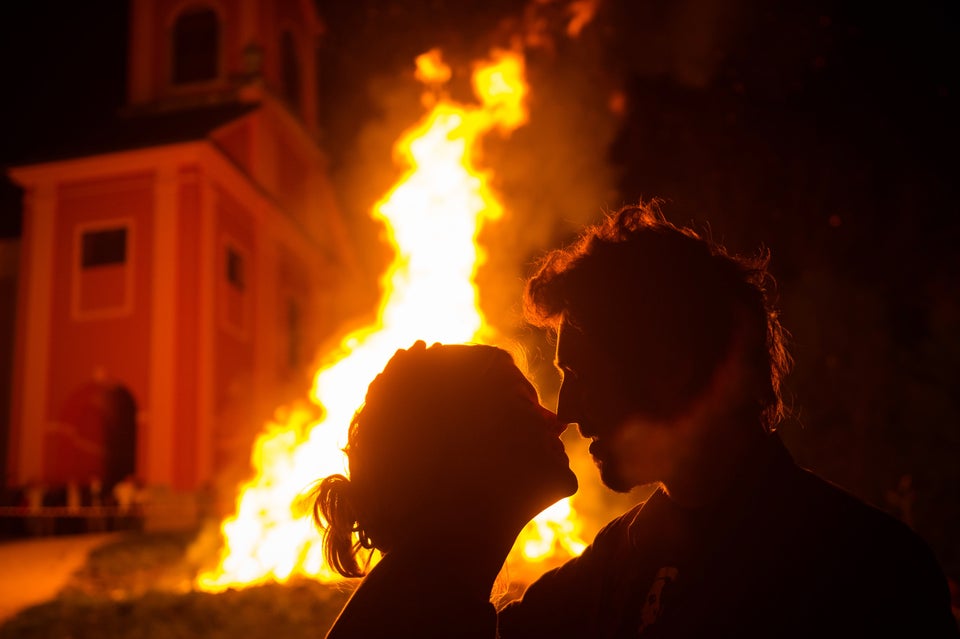 Around The World In 11 Photos
Popular in the Community