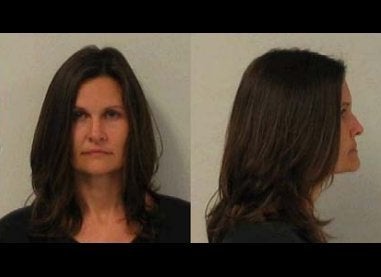 Martha Ann Nicholas held fundraisers to raise money for her cancer treatments. She became a familiar face at cancer rallies around Virginia. She supported the cause with "Cancer Sucks" T-shirts.
And on Tuesday, she was fined for soliciting donations to treat an illness that she did not have.
A Hanover County judge fined 42-year-old Nicholas $100 and placed her on five years of probation for two misdemeanor charges of obtaining money under false pretenses, WTKR reported. Nicholas pleaded guilty on both counts.
Following the decision, Nicholas's lawyer told reporters that although his client did not have the stage-4 ovarian cancer for which she reportedly raised -- and eventually returned in restitution -- a total of $1,700, the mother of two did suffer from a psychological condition which caused her to think that she had a cancer-like disease. It was this misconception that inspired Nicholas to participate in anti-cancer activism, her lawyer claimed.
"I can say she thought she was ill," defense attorney Sam Simpson told the Richmond Times-Dispatch. "It was a terminal illness."
At the end of 2011, authorities began investigating Nicholas, who at one point told a reporter that she raised as much as $10,000 for the cause. It remains unclear exactly how much Nicholas raised and reports say she kept the money for her own use.
"Our investigation revealed no evidence of any cancer treatment at any medical facility that had been publicly identified by Martha Nicholas during her many public appearances and testimonials," Capt. Michael J. Trice of the Hanover County Sheriff's Office told the Mechanicsville Local in December. "Investigators also found evidence of individuals that had given money to Martha Nicholas due to her proclaimed medical condition."
The judge also suspended two 12-month jail sentences attached to the conviction.