Greater Manchester Police shared their account of the incident on Facebook, reporting that the 86-year-old woman had just withdrawn a large sum of money before going grocery shopping. Once inside the supermarket, a woman grabbed her cart and demanded she hand over the money. Rather than give in to the thief's demands, the octogenarian reportedly beat her assailant over the head with a package of bacon. The mugger eventually gave up and fled.
However, CCTV footage obtained by Altrincham Today shows the incident as decidedly less dramatic than police reported. The eleven-second clip shows the woman striking her alleged mugger once as the younger woman walks away.
Nevertheless, Greater Manchester Police's Facebook post attracted myriad hilarious comments and spawned the most inappropriate hashtag ever.
"Sounds like a Hambush to me..." one punny person wrote.
Others seized upon the police department's odd hashtag choice. "They need to rethink that hashtag...this story just took a horrible, horrible turn," one Facebook user wrote. "We are all just gunna ignore beat off with bacon...??" another added.
One comment rings especially true for American readers. "Who needs guns when you have bacon. Someone contact the Americans and let them know there is another way!" another commenter posted.
We hear you loud and clear, England. We'll take all the bacon and eggs you have.
Related
Before You Go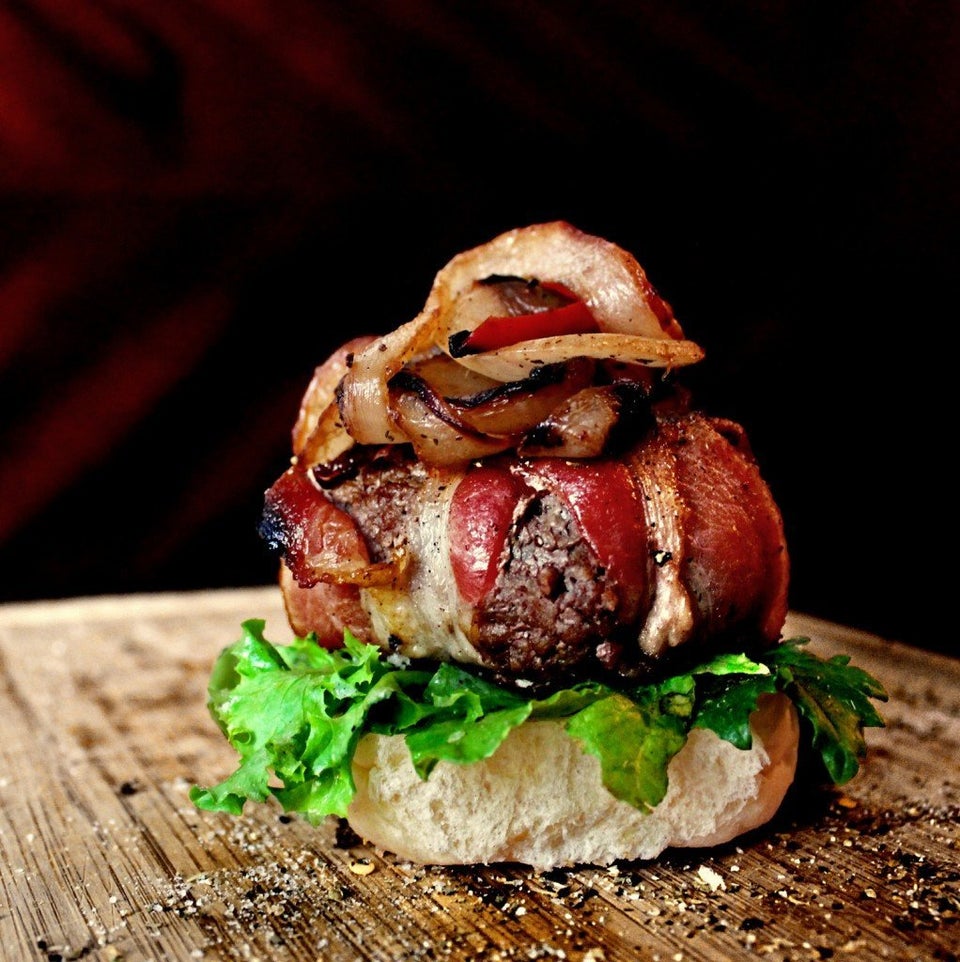 Bacon Wrapped Recipes