Dallas attorney Allison Griswold was watching TV on Thursday night when she heard popping sounds and rushed to her window.
"At first I heard a couple of pops, and since it's kind of close to Fourth of July, I thought maybe someone is shooting off fireworks," she told The Huffington Post on Friday.
But the pops continued. "I was really freaked out and wanted to know what was happening," Griswold explained, so she went to her window and looked down.
"I just hit record," she said. "It was just an endless stream of gunshots."
"I was terrified. At first I was confused," Griswold recalled. "I started to see, later on, cops just running towards it as other people started running."
Griswold was planning to attend the Black Lives Matter march where the shooting occurred, she said, but decided against it after a long day at work.
View a compilation of Griswold's footage below, which contains explicit language.
READ MORE ON THE DALLAS POLICE MASSACRE
Related
Before You Go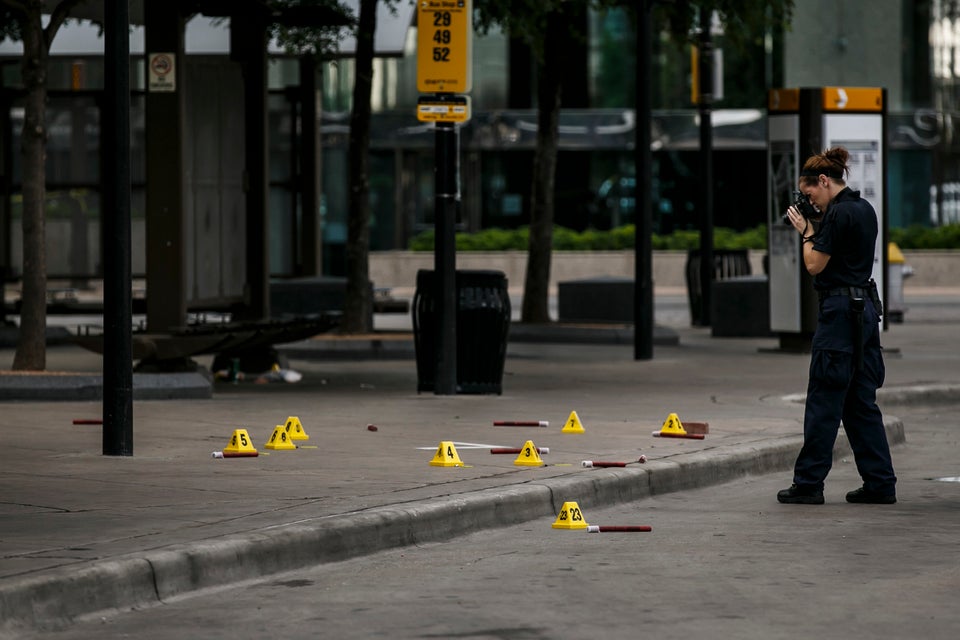 5 Officers Killed By Sniper Attack During Dallas Protest
Popular in the Community