One Australian couple recently discovered that their "how we met" story was completely wrong.
Grace Jennings-Edquist and Ben Cerini, who are from Australia and are now based in London, thought they were first introduced when they were both 23. But after Grace made a bizarre discovery of an old childhood photo, she soon realized they had actually met many, many years before.
"Thought I'd met my husband at 23…but I just found this pic showing us both at the same party," she shared on Twitter with a group photo. "That's me, in a white dress, eyeing him off."
The couple, now both 29, were both extremely confused at their unusual discovery and couldn't quite believe it.
"[We] went back and forth a little bit trying to work out how that photo could have been taken, since Ben lived in Adelaide for a bit when he was young," Jennings-Edquist told 9Honey.
It turns out their first meeting was all down to a family friend of Jennings-Edquist's who lived on the same street as Cerini's family.
"I had known that this family friend once lived on the same street as Ben's family when they were young, but we were totally unaware we'd actually crossed paths ourselves," she told the publication.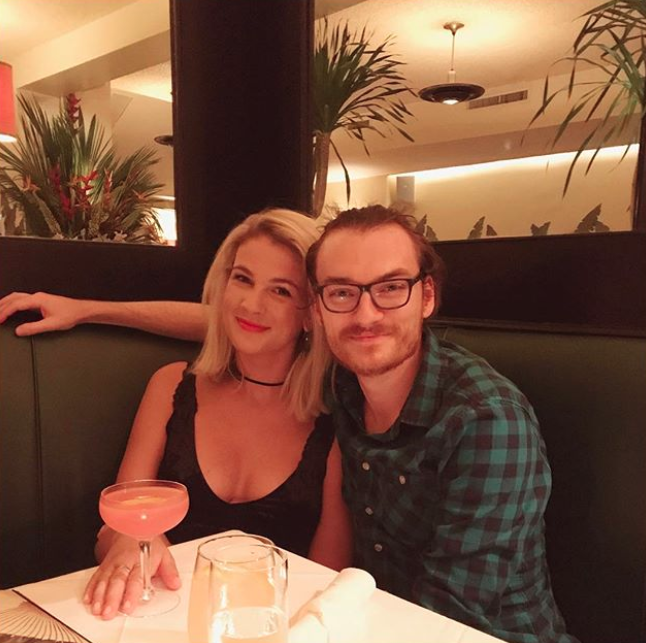 At the end of last year she took to Twitter to share her unique discovery of herself "eyeing off" a boy in an old picture.
The couple originally thought they first met while they were both studying in The Netherlands. They got married in 2015.
Read more from Yahoo Lifestyle: