Whatever happened to throwing a shoe at it?
The blaze quickly spread, and the spider fire became a house fire.
The encounter led to what has to be some of the more unusual tweets from emergency services, like this one from South Wales fire official Jennie Griffiths:
Crews have just attended a fire in a house Kenfig Hill because the resident sprayed a spider with an aerosol and then set it alight 11:57

— Jennie Griffiths (@GriffithsJECtrl) August 6, 2014
South Wales Fire & Rescue Service also offered a suggestion:
Maybe that seems like obvious advice. But amazingly, this keeps happening.
In July, a West Seattle man tried to kill a spider in his laundry room by using a lighter and a can of spray paint to create a makeshift flamethrower. The confrontation did not end well.
And in 2012, a California homeowner using a blowtorch to clear cobwebs in his backyard did $25,000 in damage to his house when things got out of hand.
Sometimes, it's best to just leave the spider alone.
Before You Go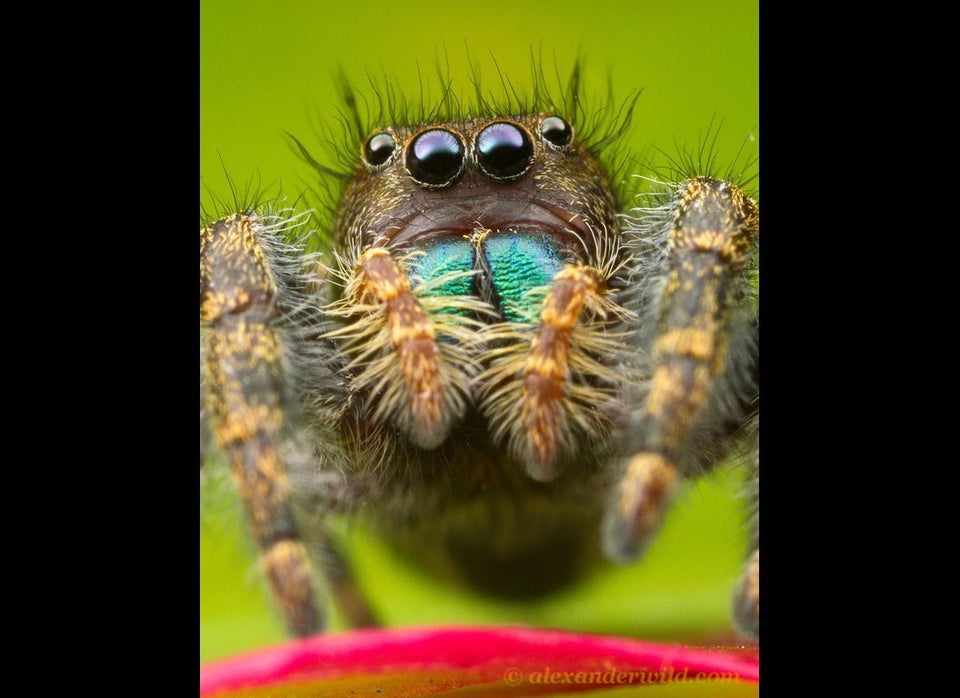 Spiders!
Popular in the Community