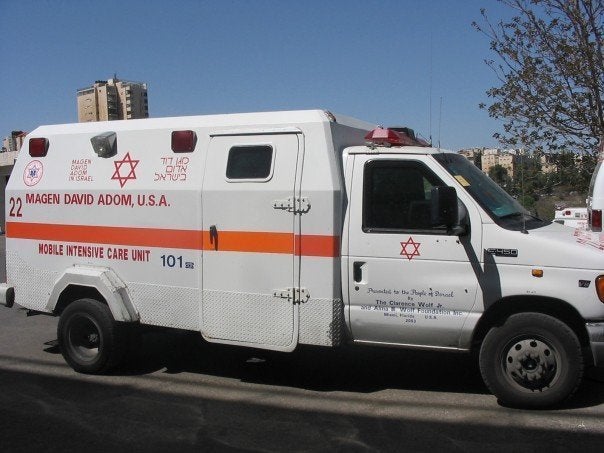 After giving birth alone in her home, a Jerusalem Haredi woman hid her baby under her dress with the umbilical cord still attached, hid the placenta in a bag, and refused to speak to anyone including paramedics.
The reason? She had pledged not to speak until the end of Shabbat on Saturday night, reports Haaretz.
According to Failed Messiah, no one knew that the baby had been born until the woman's husband returned to Givat Shaul, a Jerusalem synagogue, and asked the rabbi for a blessing.
"When the rabbi asked why, he said his wife had given birth and was sitting at home with the baby," Ariel Atias, one of the paramedics, told Haaretz.
It was then that the rabbi called Hatzalah emergency medical services and paramedics showed up to help take the baby and mother to the hospital. But this was not an easy task, Magen David Adom paramedic Yoni Hacohen told Haaretz.
"The couple was sitting in the bedroom and wouldn't let us into the room. I thought it was due to modesty, so I asked a female paramedic to go in there and send the father out. But a few minutes later she came out and said the woman wouldn't communicate with her in any way."
Nor would she allow them to see the baby, who was still hidden under her dress.
Eventually some neighbors suggested a rabbinical tribunal be formed to relieve the woman of her vow, but even after that she refused to speak or communicate in any other way.
According to Haaretz, two hours later police and rescue teams used force to hold the woman back, cut the umbilical chord and rush both mother and baby to Jerusalem's Shaare Zedek Medical Center.
"It's a miracle the baby is safe and healthy," Atias told Haaretz. "The incident could have ended badly."
By the time they reached the hospital, Shabbat had ended and the woman had resumed speaking.
Related
Popular in the Community