Megan Hershfield, however, was one of those people.
The 34-year-old stay-at-home mom walked in New York City on Saturday, and gave birth to her son, Nathaniel Rowan, less than 24 hours later.
Hershfield was 38 weeks pregnant at the time of the march, but she told The Huffington Post that she "felt the need to go down as a citizen."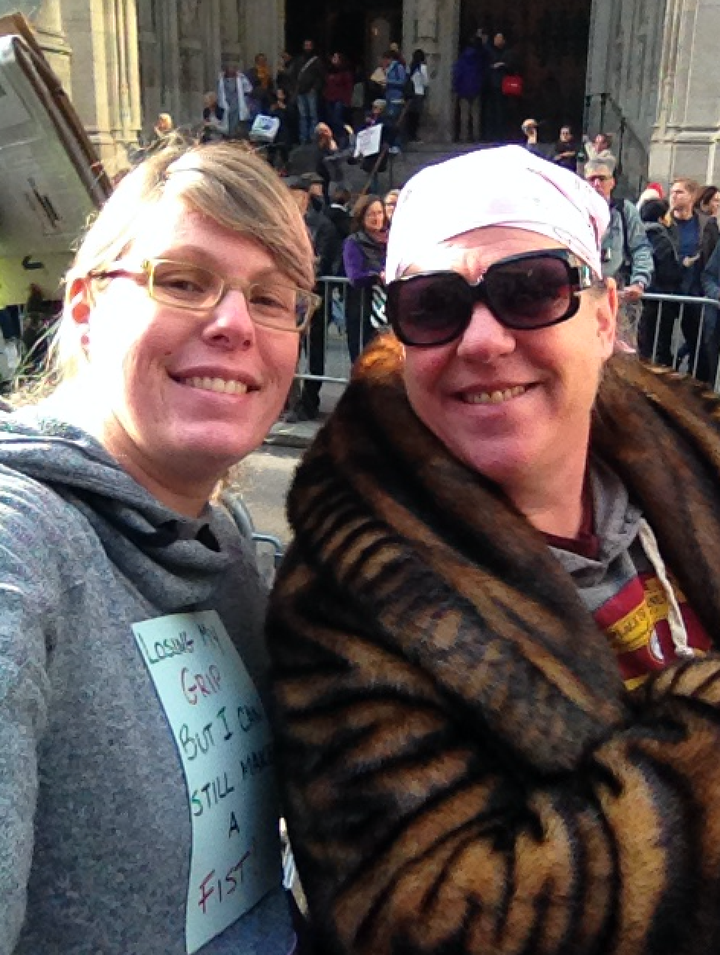 "The concept that people have limited healthcare coverage is completely unpatriotic. I'm a Jewish woman so the concept of a Muslim registry, I think, is dangerous and abhorrent," she told HuffPost.
"As a woman watching reproductive rights get stripped by men... It's very upsetting. It's terrifying. As a mother, I tell my children to stand up to bullies. If anyone is bothering them, [I tell them] to tell a grownup and we'll take care of it. There was no way I was going to stay home."
Because she was so far along in her pregnancy, Hershfield's husband, Jeremy, suggested she go with her mom. Luckily, her mom, Karen, was more than willing to go.
"She is a force to be reckoned with. She had her combat boots, her bandana and her signs ― she was ready to go," Hershfield said.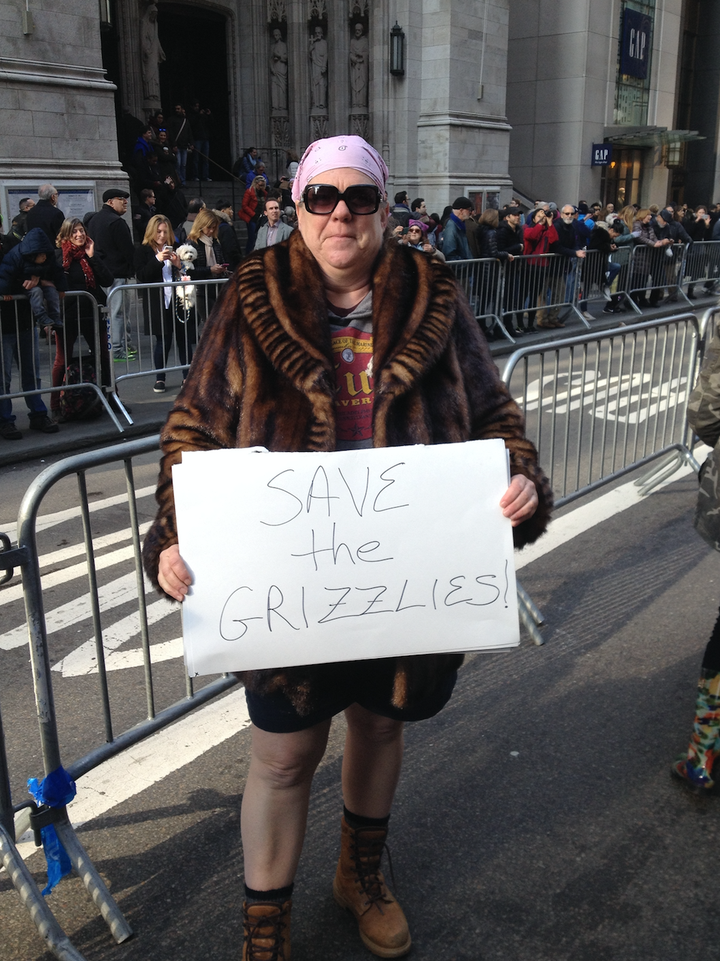 Hershfield also invited her eldest daughter, 6-year-old Annabelle along, who had been aware of the election, as it was being discussed in school. While Annabelle didn't end up joining her mom and grandmother, the two marched on regardless. They walked for roughly three hours, driving down from Westchester and Orange County, respectively, to do so, all the while taking photos with one another and strangers and enjoying the moment.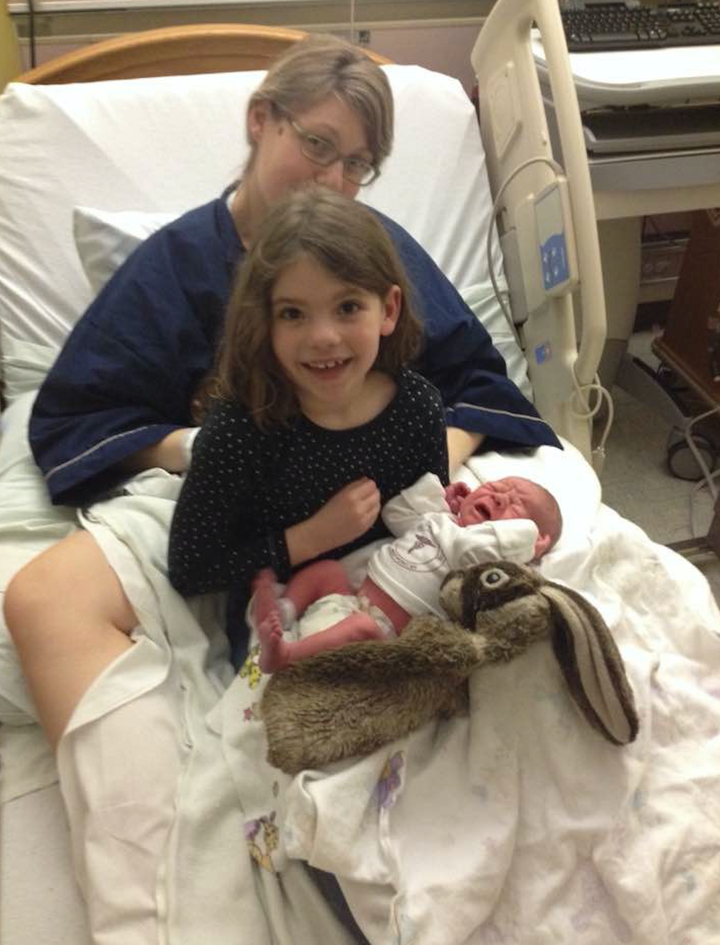 "I saw many other pregnant women there. I was not the only one," Hershfield told HuffPost. "There was another mom who was in the last trimester who came up to me and was like, 'Wow when are you due?' and I said 'Twelve days!' She said 'Wow!' and that she still had another two months to go, so I said: 'But you're here!' We took a selfie together."
Hershfield said that at the end of the day, she was exhausted and just wanted to put her feet up to rest. Around 9pm that night, she started having contractions.
"I told myself, 'Oh, I was on my feet a lot today, I'll just drink a lot of water and put my feet up.' Yeah, no... He was ready to come out."
Nathaniel Rowan was born on Sunday, January 22nd and has since joined his other three siblings, Annabelle, Penelope, 5, and Isaiah, 2, at home.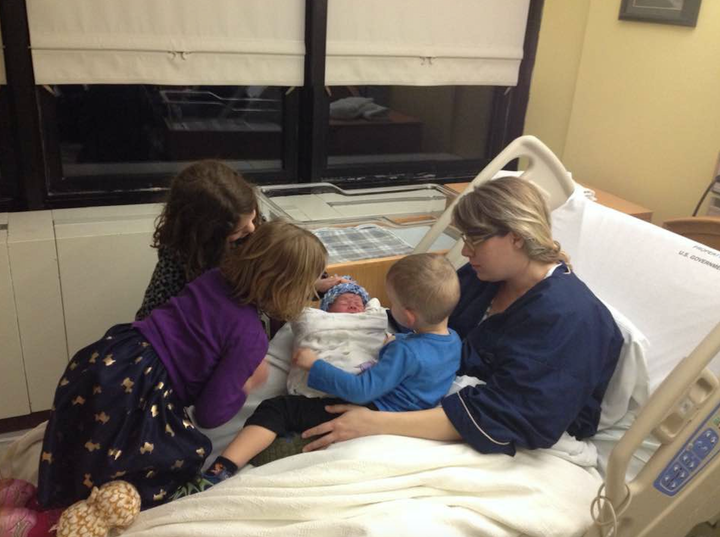 Hershfield says that her husband, who are both scientists, recently told her about the upcoming Scientists March on Washington, and they both hope to go.
"I guess I know what Nate's first official rally is going to be... We have to keep up the momentum," the mom said.
When asked what she wants her children, primarily her newborn son, to know about what happened this weekend, Hershfield said she hopes "they can see how strong women are when they all get together."
"I know my little guys are going to know proper respect for women and not objectifying... I know my boys, especially Nate, will be happy to know his birth story is 'Mama was marchin' that day.'"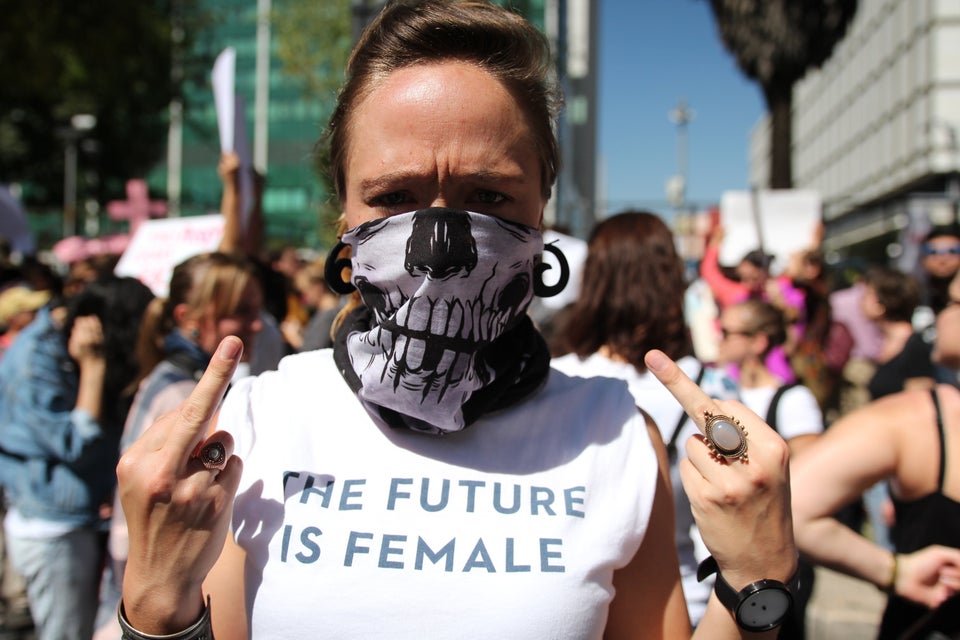 38 Stunning Photos From Women's Marches Around The World