Giving birth is a life-changing event and, in today's day and age, people are documenting it more than ever through the means of birth photography and social media.
One woman's journey was captured in real-time and shared with the world in a Facebook Live video. Fakamalo Kihe Eiki, a man living in Carmichael, California, posted the live video Monday of his partner giving birth to a baby boy in a hospital.
In one hour, the 45-minute video racked up over 2,000 views.
Commenters shared their congratulations.
"Soo beautiful God bless," one wrote. "MAZEL TOV to mom, dad and all family+friends! Thanks for sharing this to the WORLD!" wrote another.
While Eiki thanked viewers for "enjoying the gift of life with me," as with any live video, it is unpredictable.
Posting a birth in real time might seem unexpected, but families the world over maintain their connections via the internet and social media. Sharing stories and photos surrounding childbirth has become common, and with platforms like Snapchat and Facebook Live, it was only a matter of time before a livestreamed birth took its rightful place within social media.
The Huffington Post has reached out to Eiki and Facebook for comment.
Before You Go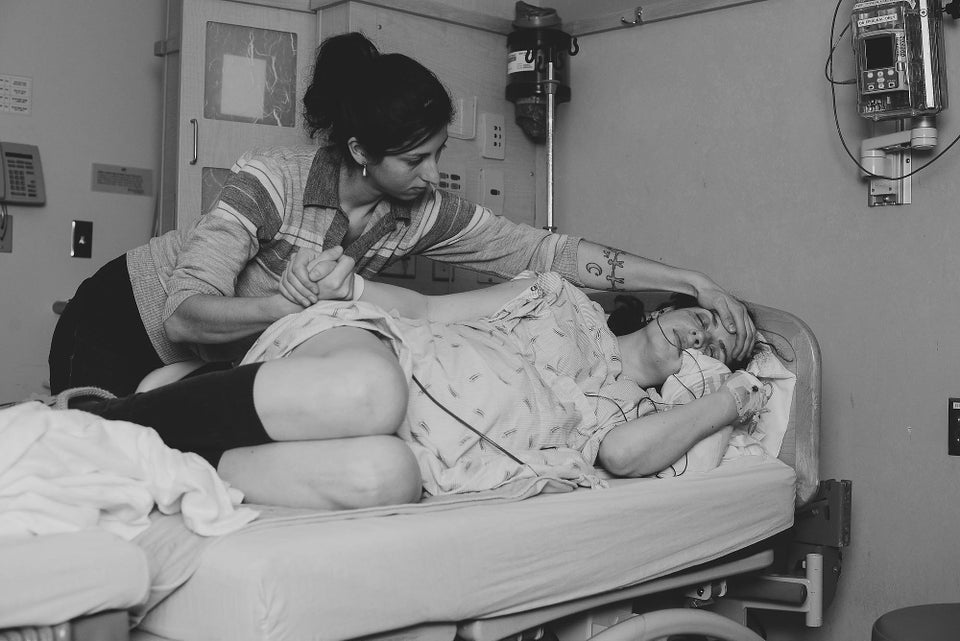 Gorgeous Birth Photos That Celebrate Doulas
Popular in the Community