For the last year, Kieran Gregg had a running joke with her boyfriend that she was going to be the one to propose. On Feb. 29, she made it happen -- keeping with a longstanding Irish folklore tradition of women proposing to men on Leap Day.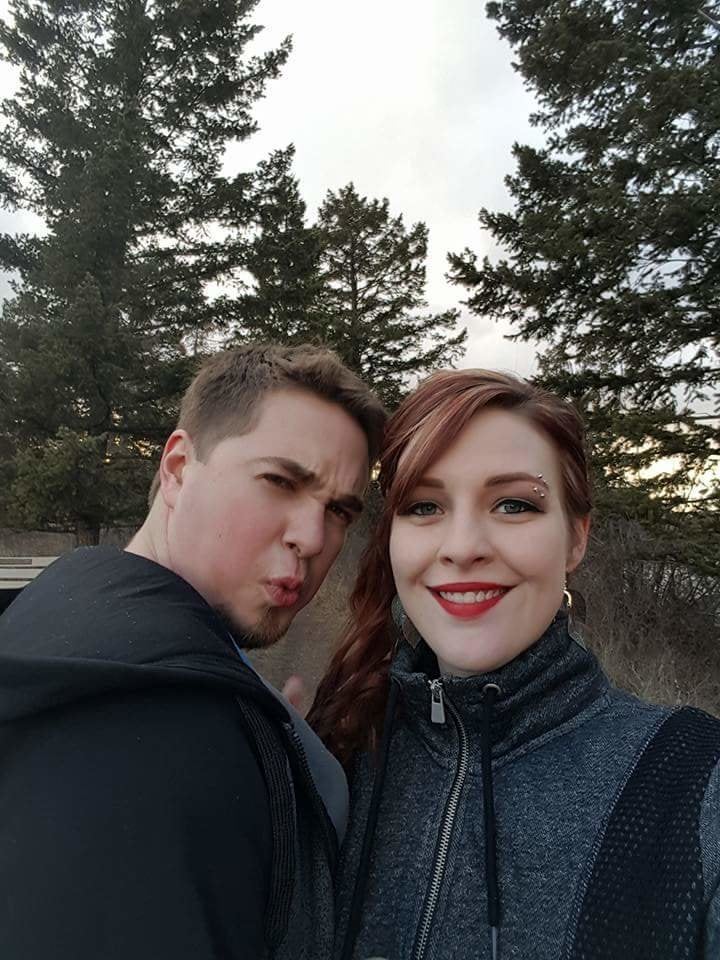 Kieran popped the question to boyfriend Dan Cupples with a scavenger hunt that led him on an adventure to some of the couple's favorite spots in the Williams Lake, British Columbia area.
A bouquet of roses delivered to the house contained the first clue.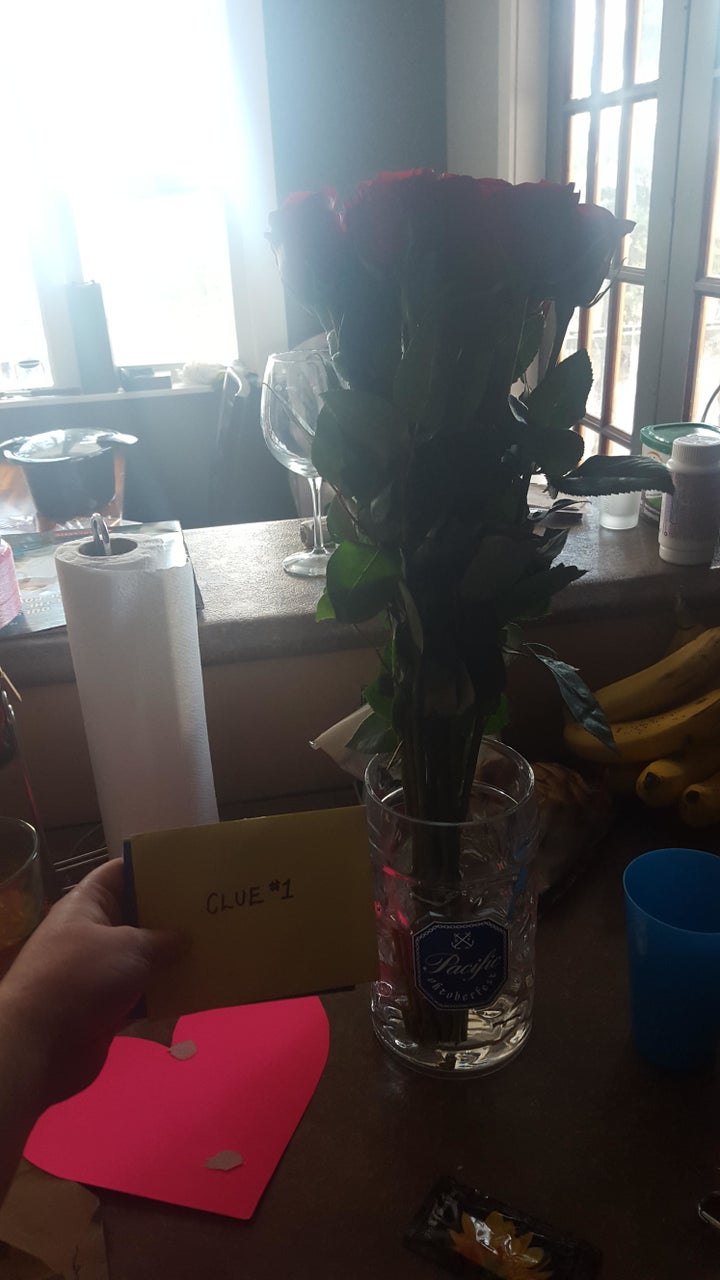 The clues led Dan to places like Tim Hortons coffee: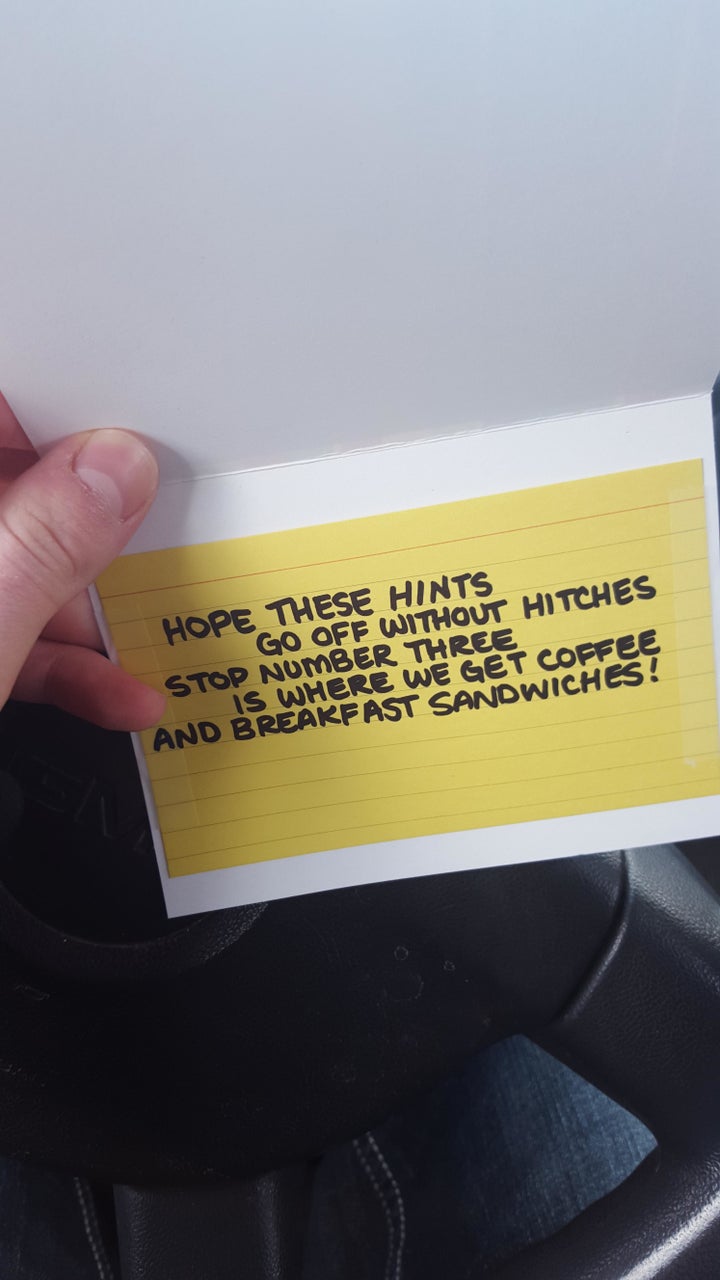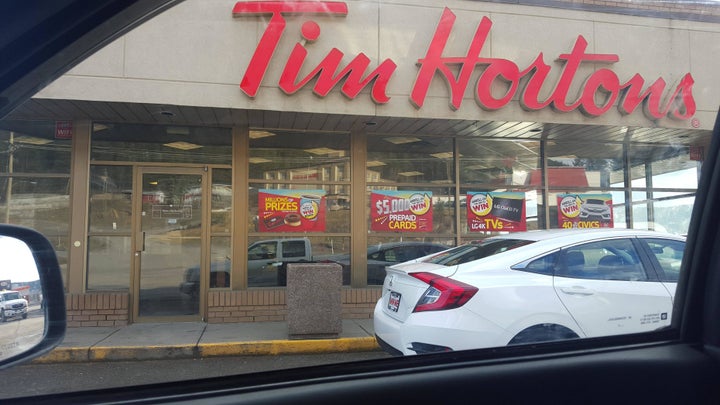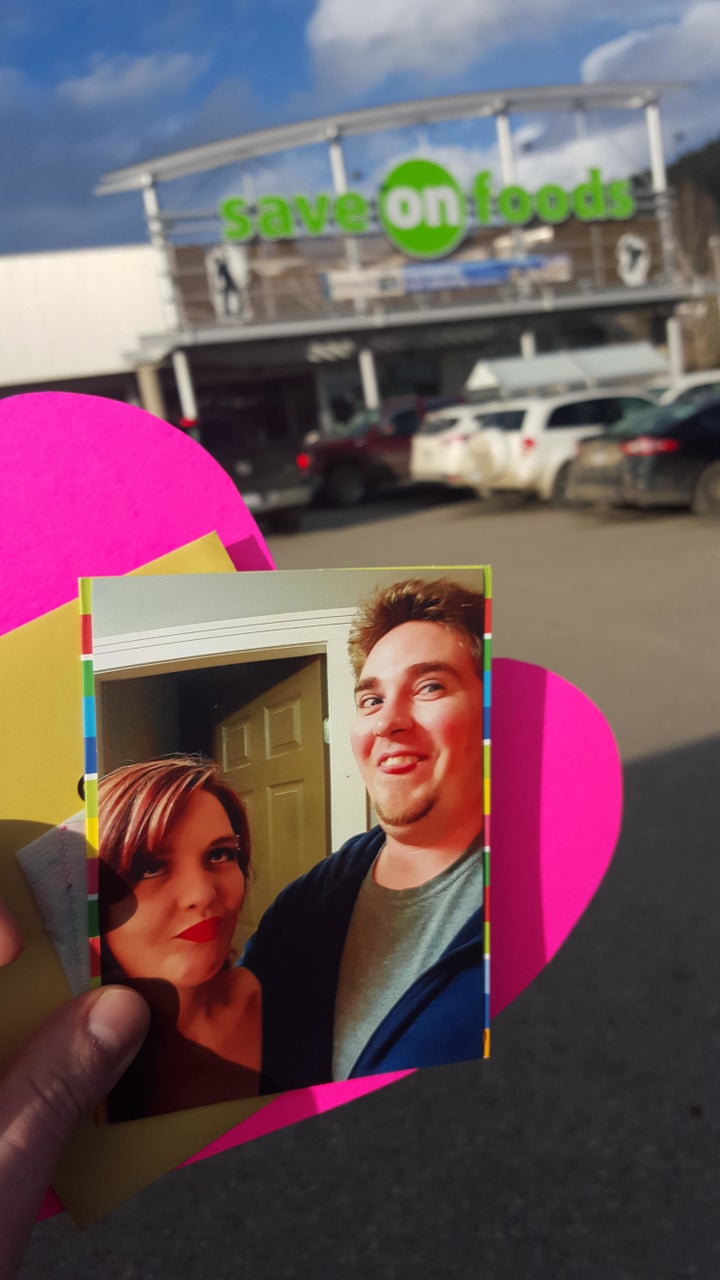 A place where they take their daughters hiking: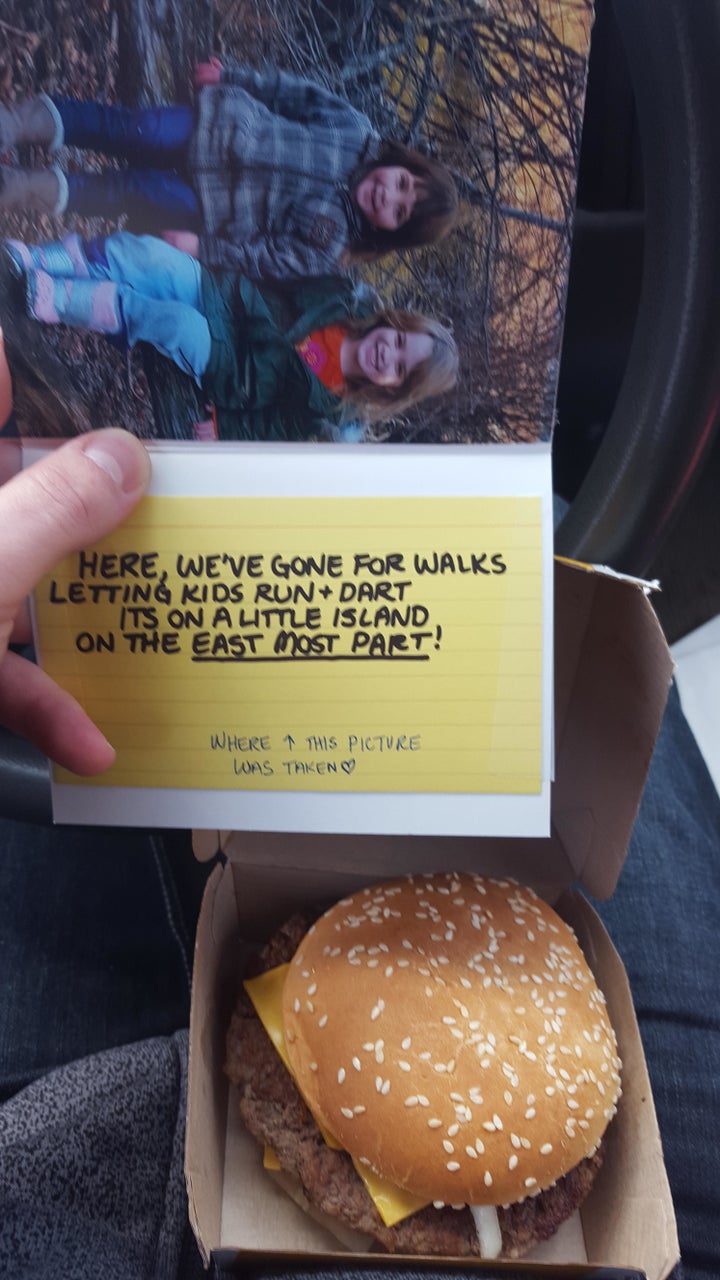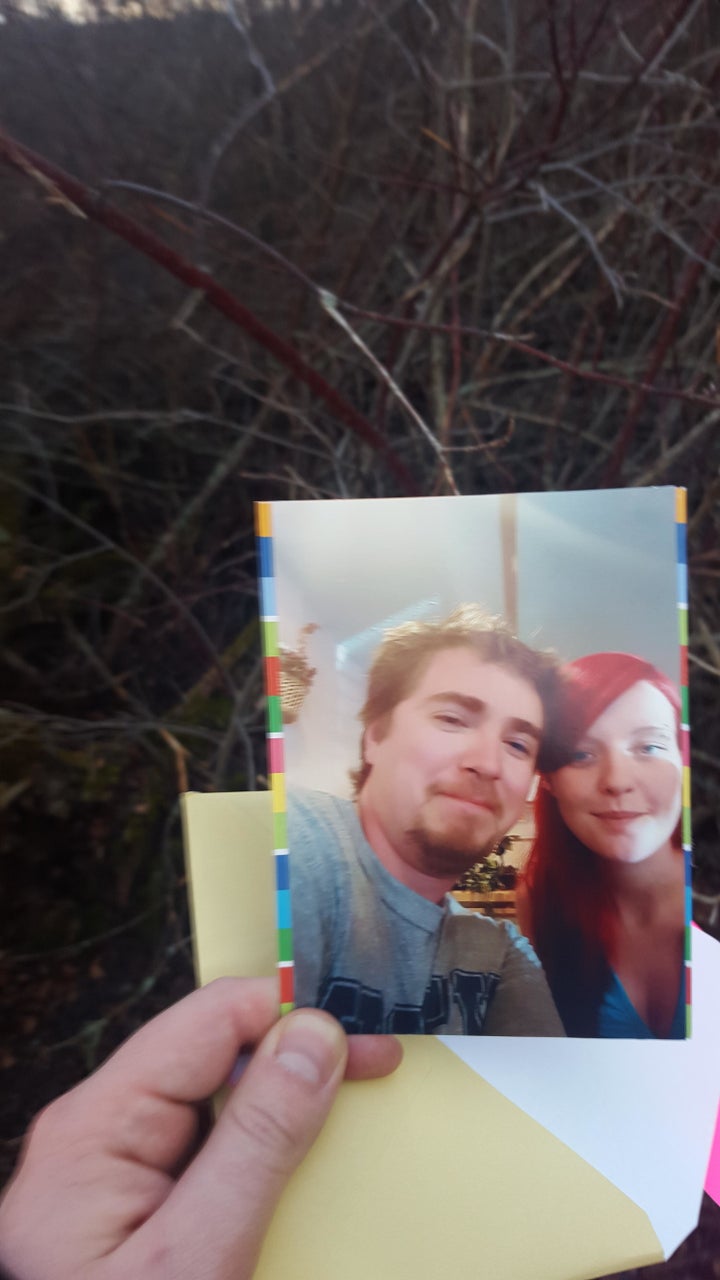 Dan's favorite pizza place: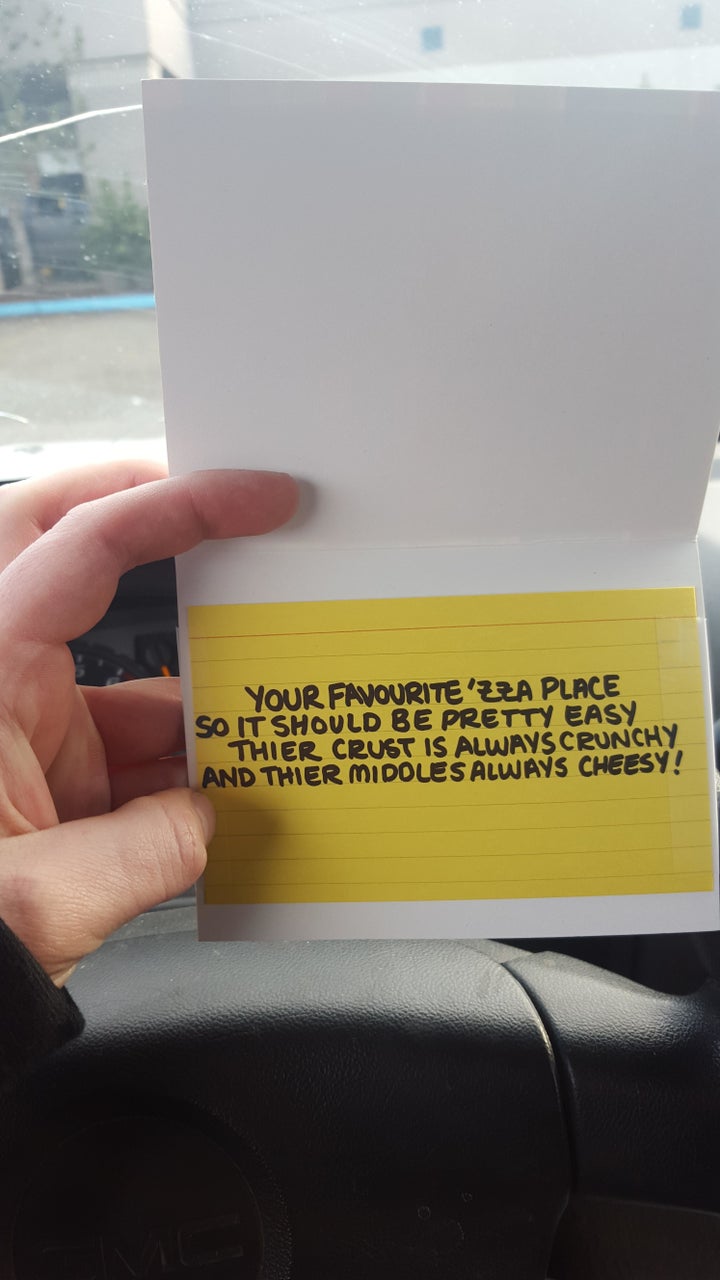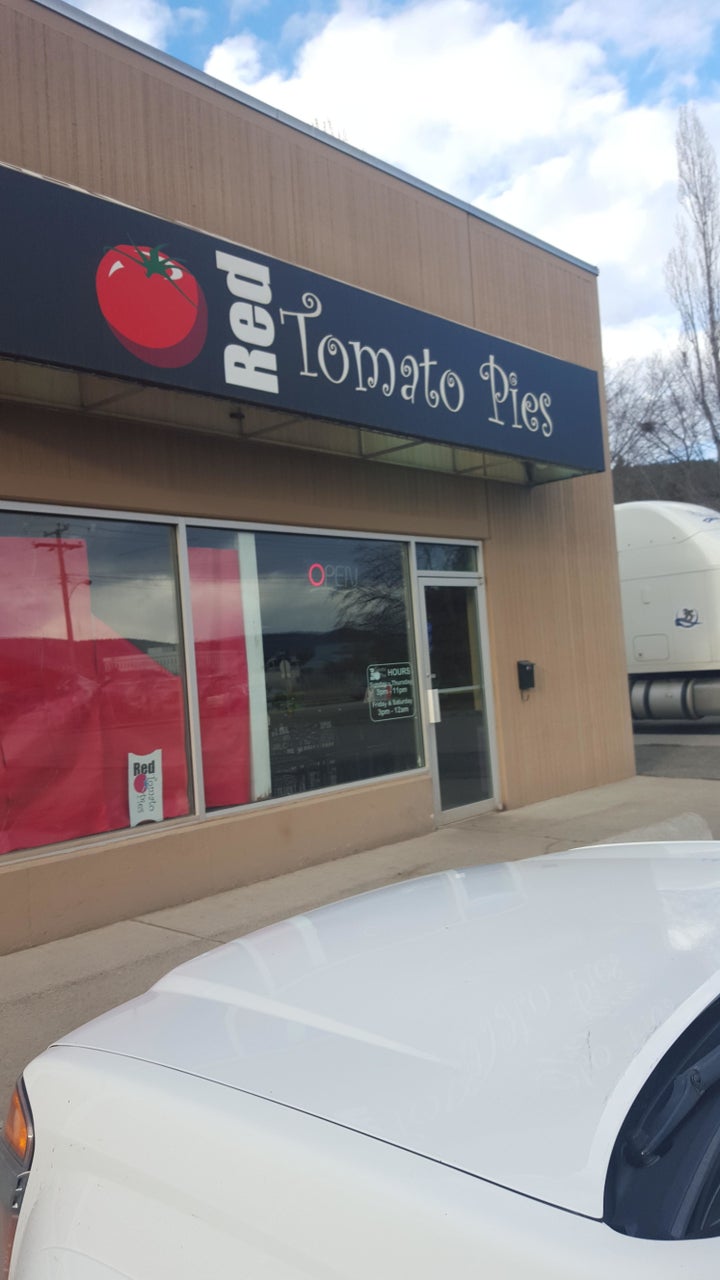 The last clue of the day brought Dan to the forest near the couple's high school. It wasn't until that point that he realized what was in store.
"Dan didn't realize what it was leading up to 'till he got to the end and saw a guitar player and photographer," Kieran told The Huffington Post. "Before that, he thought I was just laying out another cute thing for him since I leave him notes and we play games [like this] all the time."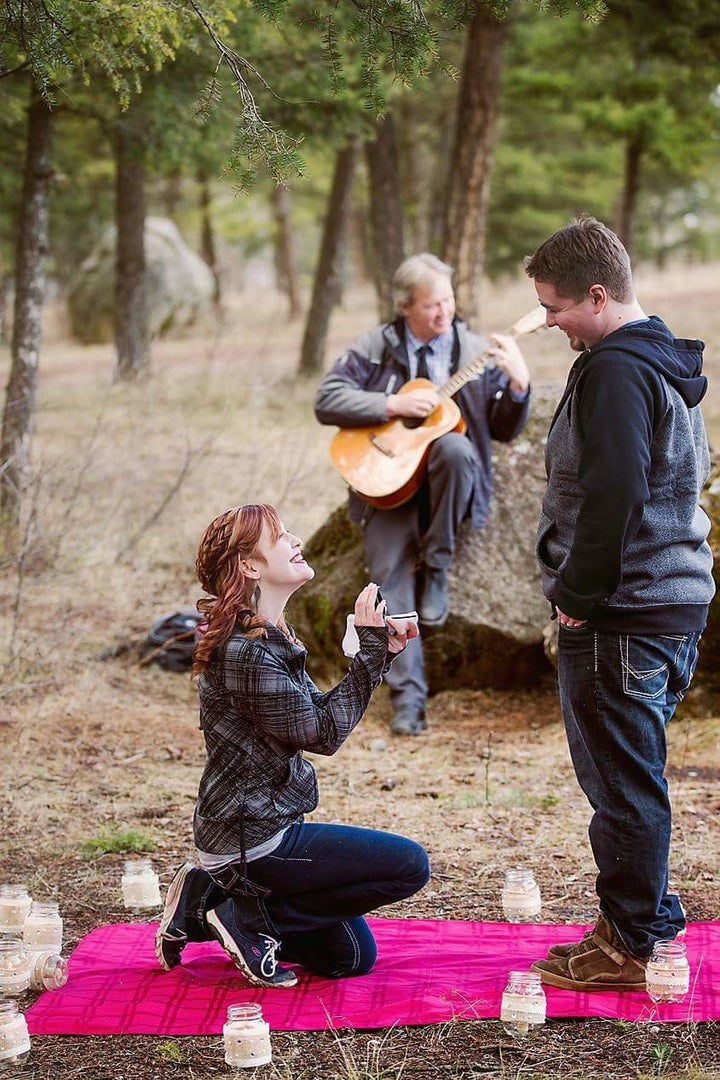 In the comments, he said that he's going to wear the engagement ring on a chain and that he plans to buy a ring for Kieran as well.
"She got a temporary cheap one for herself, but I'll be looking into something nicer soon," he wrote.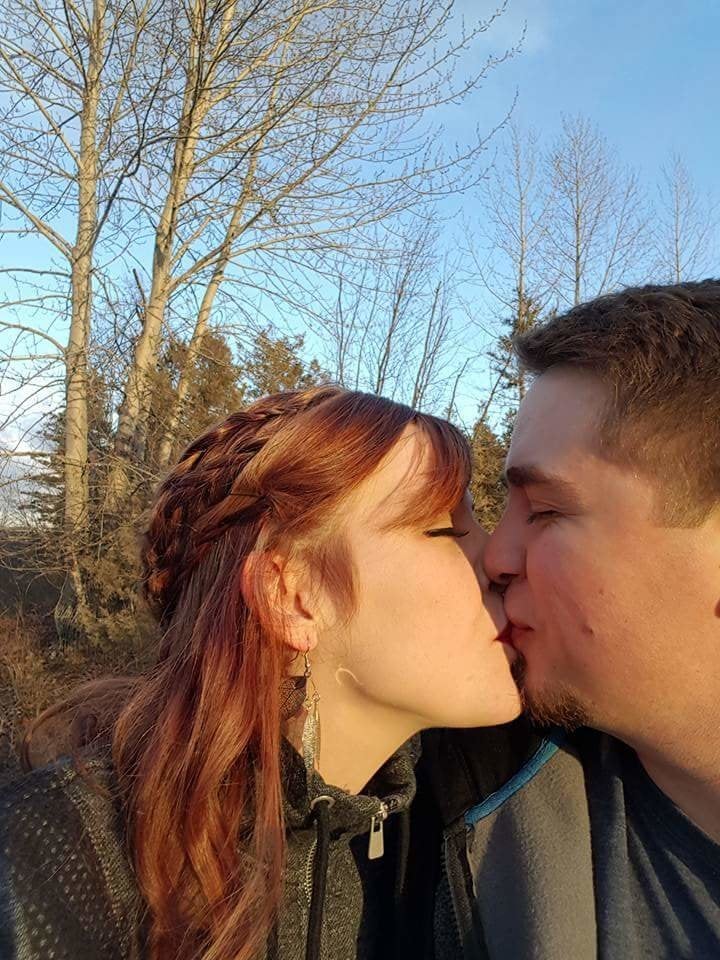 He also wrote that part of him wished he had been the one to pop the question first. Ultimately, though, he was happy with the way things turned out.
"[Kieran] did such a good job -- I cant even be upset about it," he said. "I'm just happy knowing we'll be spending the rest of our lives together. It will be good to give our girls the understanding that they should not be restrained by social norms."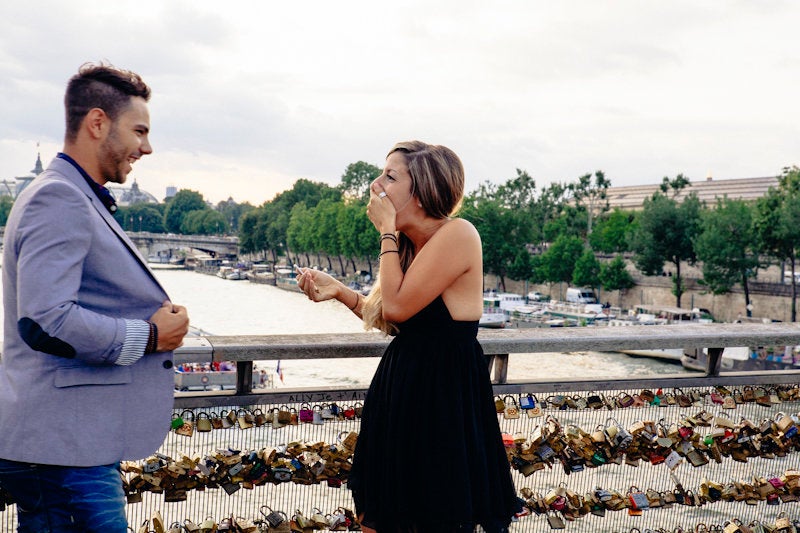 Surprised Proposal Reactions
Popular in the Community