After a devastating car accident left her paralyzed from the chest down, Heidi McKenzie, 29, was dead set on adapting to her new normal. She graduated college, started volunteering and won a beauty pageant.
But she couldn't find a decent pair of jeans.
Across the U.S., an estimated 3.6 million people rely on wheelchairs to get around, according to the U.S. Census.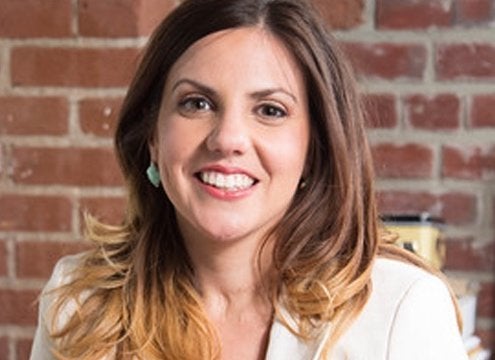 And while there have been significant advancements in wheelchair technology and in including people with disabilities in major fashion shows, designers continue to leave out wheelchair users from their fashion-forward creations.
After her accident in 2007, McKenzie developed a supportive community that allowed her to move forward.
She works as a secretary at her dad's Kentucky-based construction company, and volunteers at a number of organizations, including Cardinal Hill Rehabilitation Hospital where she helps spinal cord injury patients, she told HuffPost.
But it was when she competed in Ms. Wheelchair America that she found other likeminded women who faced the same struggles she does in trying to find trendy clothing that make her feel comfortable in her own skin.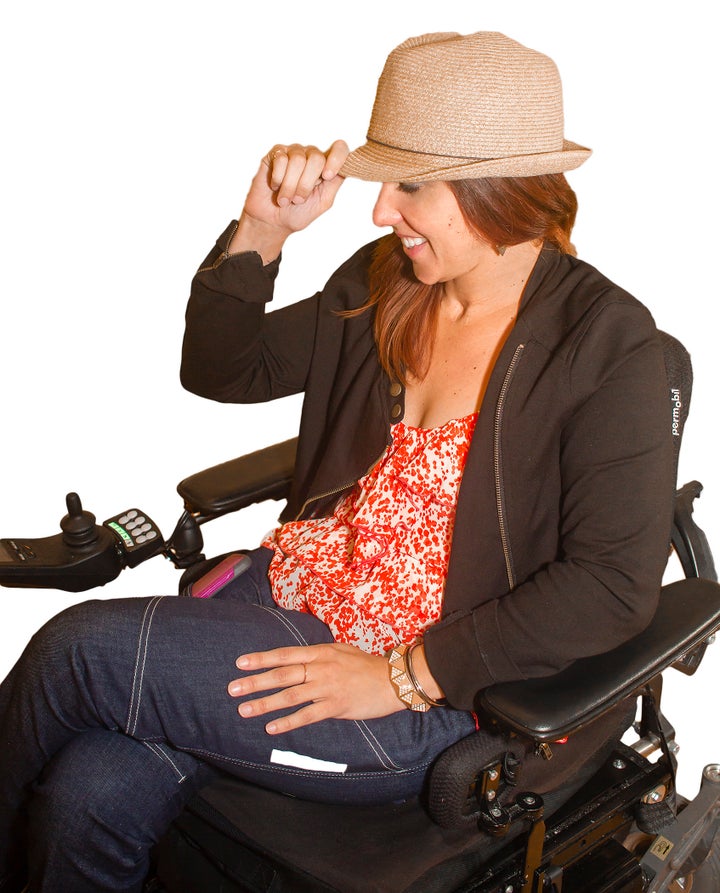 "Being cute and comfortable is what sells jeans to able bodied people and they have so many options to pick from," McKenzie told HuffPost. "Being adaptive and functional is what sells to those in wheelchairs so that is the main focus ... cute is not a priority. I want to give people in wheelchairs options so we can look good and feel good too."
When it comes to fashion for people with disabilities, the designs typically center on functionality, and are mostly targeted toward the "elderly," McKenzie said.
And while it's true that people who use wheelchairs often need some special considerations when it comes to what they wear, that accessibility shouldn't preclude style.
That's why McKenzie teamed up with designer Kristin Alexandra Tidwell to create Alter Ur Ego, a line of jeans that work for people who use wheelchairs.
The jeans are modeled after standard pairs, but have easily accessible pockets on the thighs and a tummy control panel, because "it's impossible to suck in your gut," McKenzie explained.
There's an invisible catheter opening and a high-back rise to keep away any pesky "plumber's crack."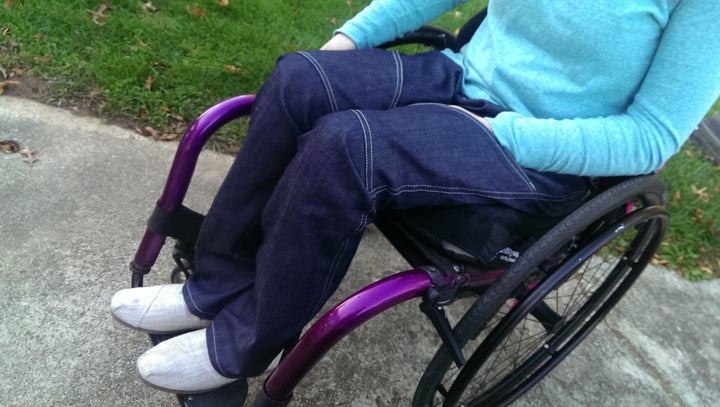 "I don't dwell on the past nor would I want to change it," McKenzie wrote in a recent blog post. "I wholeheartedly believe I am exactly where I need to be -- designing clothing for people like me in wheelchairs."
Learn more about the Alter Ur Ego Kickstarter campaign and how you can get involved here.
Related