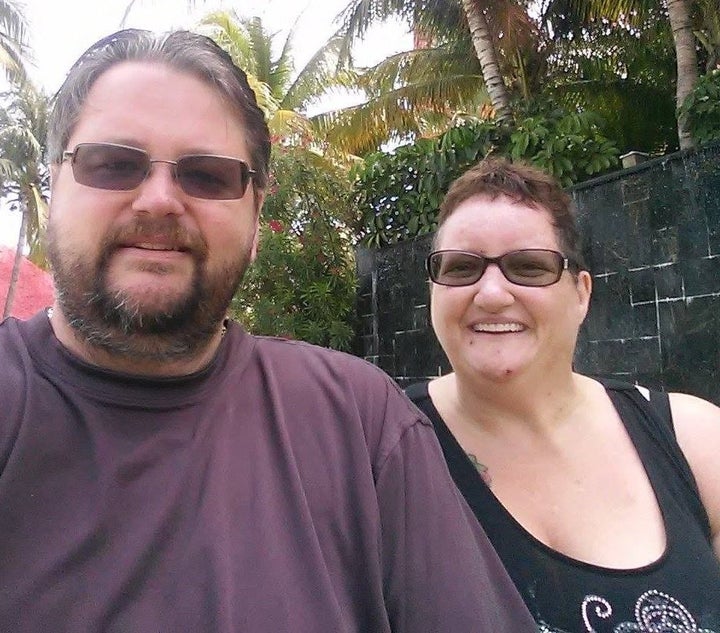 A Missouri woman says she was returning home from a dream vacation in Cancun, Mexico, when authorities at a Texas airport arrested and jailed her for nearly a week accusing her of a crime she did not commit.
"It was a nightmare," Cynthia "Cindy" Cheesbrough, 52, told The Huffington Post. "I was hysterical, shaking, dumbfounded and pretty angry."
Cheesbrough said the incident occurred on the morning of April 24, when she and her fiance, Jason Istas, 46, were returning home from a Cancun vacation. The couple's return trip included a brief layover in Houston, Texas, which is where she says their vacation took a turn for the worse.
"When we got off the plane airport security stopped me and asked if I was Cynthia Bayless," Cheesbrough explained. "I said, 'That's my maiden name, which I haven't used in a long time.' They then told me they had a warrant for my arrest."
Istas watched dumbfounded as authorities handcuffed his bride-to-be and led her away.
"They wouldn't tell me what was going on," Istas told HuffPost. "They wouldn't let me see her or tell me why she was being detained or anything. They said I had no right to know because I wasn't her husband."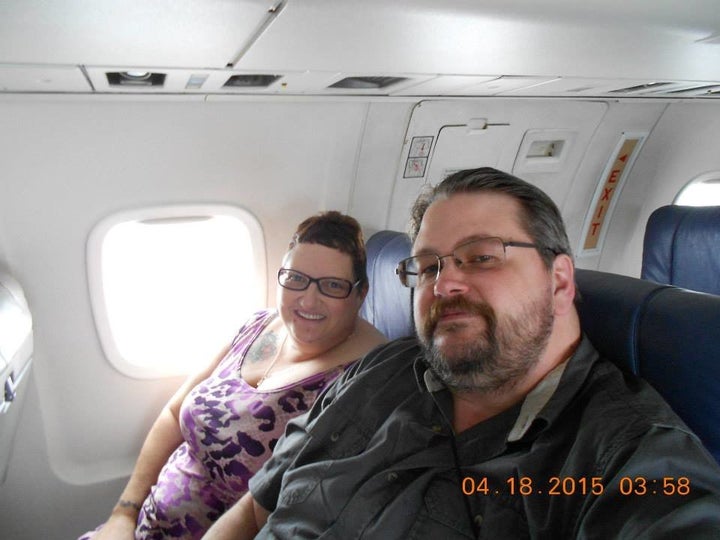 Cheesbrough said authorities told her they had a warrant for her arrest for $1,150 in insufficient funds charges out of Farmington, Missouri. "I told them I'd never even been there," she said. "I didn't even know where that was."
Cheesbrough said she was fingerprinted and strip searched at the county jail.
"They stripped me from head to toe in front of a bunch of other women," she said. "It was a humiliating and degrading. I was bawling. I had never been in jail before. It was something I had never experienced."
Cheesbrough sat behind bars for 5 days, before Istas was finally able to secure her $3,500 bail. She then had to remain in a Houston hotel another two days, until a judge agreed to let her travel.
Cheesbrough boarded a bus in Houston on May 1 and arrived at her Joplin, Missouri, home the following morning. Once there, she set out to prove her innocence.
"I knew this was not my fault," she said. "I started digging into the case and found there was another lady in Farmington, Missouri, with my first and maiden name. Her year of birth was 1972 and mine is 1962. They had mistakenly put a six instead of a seven in the computer, which caused my identification to be pulled instead of hers."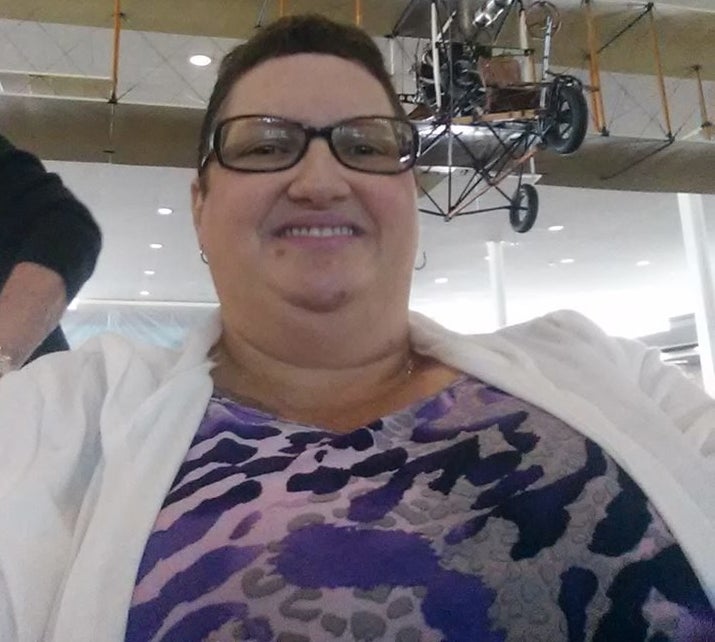 Cheesbrough said she called authorities in St. Francois County, Missouri, and explained the situation to them. She waited about a week and when she had not heard back she made the nearly five-hour drive from her home to Farmington.
"When we got there we found out the charges had been amended," she said. "They had cleared my name, but nobody bothered to call and tell me. I had to drive all the way there to find out and when I did, there was no apology -- nothing."
Cheesbrough also said authorities in St. Francois County have refused to compensate her for the expenses she incurred because of her false arrest, including her airline ticket, bus ticket, bail bond fees and two-night stay at a Texas hotel. As a result, she enlisted the assistance of Joshua Roberts, an attorney in Springfield, Missouri.
"We all have a state and a federal constitutional right to be free from unreasonable searches and seizures," Roberts told HuffPost. "In this particular case, an arrest is a seizure. Obviously, when you don't commit a crime you shouldn't be arrested."
Authorities in St. Francois County did not respond to a request for comment. In an interview with St. Louis's KMOV-TV, prosecuting attorney Jerrod Mahurin said: "Her attorney called here demanding multi-million dollars. It's in the hands of the county's insurance company."
Roberts told HuffPost that information is "simply not true."
"The letter I sent in had our initial demand, which was for $250,000," he said. "That is less than what juries have been giving people who have gone through what she went through."
While a resolution does not appear imminent, Cheesbrough and Istas say they are not going to drop the issue.
"They're acting like it's not their fault," Istas said. "They're acting very pompous and arrogant. Well, if it's not their fault, who is at fault? It's certainly not Cindy. They turned our lives upside down for nothing and we want a public apology."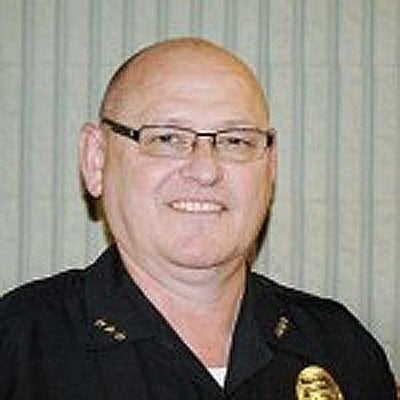 LOL Cops
Popular in the Community