When Diane Reeve began dating a network security analyst named Philippe Padieu, she fell head-over-heels for the charming Frenchman.
"He made me feel like the only woman on the face of the earth," Diane told "The Oprah Winfrey Show" back in 2009.
Four years into their relationship, however, Diane felt things shift. Philippe became distant and frequently busy, and Diane began to suspect him of cheating. So, she did a little digging.
"Because I was paying for his cell phone, I checked his voicemail messages," Diane says. "There were not one, but two voicemail messages from two different women. And I knew." 
What Diane didn't know was what was coming after her heartbreak. A few days after she broke things off with Philippe, Diane went to the doctor for a routine gynecological visit. Her pap smear came back abnormal. "She told me that I had some pre-cancerous cells and it was due to an STD," Diane said. "I got a [another] test; two days later, my OB/GYN called me and said, 'You're HIV-positive." 
"My heart went to the floor. My knees buckled," she said.
Looking back through Philippe's cell phone records, Diane discovered that he had been dating not two, but nine other women during their relationship. His medical records confirmed that he knew he was HIV-positive while having sex with countless unknowing women, including Diane. In 2007, Philippe was charged with six counts of aggravated assault with a deadly weapon ― his bodily fluid.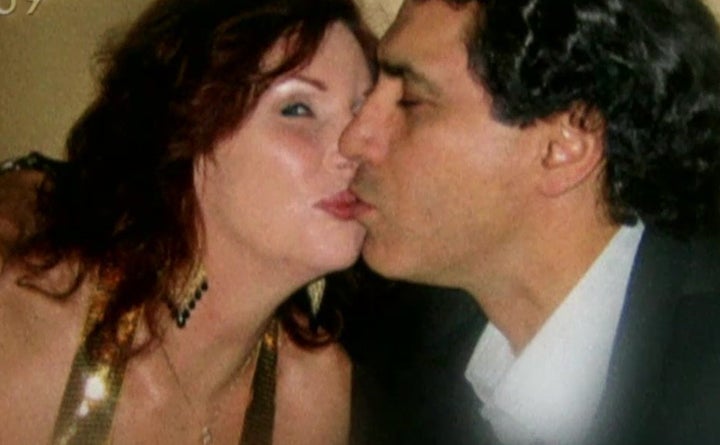 Diane and nine other women, all HIV-positive, testified against Philippe in court in 2009. He was found guilty of all six counts and sentenced to 45 years behind bars. Diane reflects on the emotional verdict seven years later on "Oprah: Where Are They Now?" 
"As they said, 'Guilty,' each time, my heart got a little bit lighter and a little bit lighter and a little bit lighter," she says. "I knew that we had won." 
Though many of the women kept their identities hidden when they filed charges against Philippe ― "We were allowed to use fake names because of the stigma associated with HIV," Diane explains ― Diane chose to share her identity and her experience with the public.
"I decided to come out on national television that I had HIV because I thought it was important to let people know that it can happen to anybody," she says. "You don't have to be a gay male, you don't have to be a drug user and you don't even have to be promiscuous."
Since her ordeal, Diane has written a book about her ex-lover's betrayal and has also become a prominent activist for AIDS awareness. 
"My life mission has always been about, how can I leave the world a better place?" Diane says. "What I want to get across is the language that is used around HIV sometimes perpetuates the stigmas. Everyone needs to know that you can live well with HIV." 
Another HIV-positive woman opens up:
Calling all HuffPost superfans!
Sign up for membership to become a founding member and help shape HuffPost's next chapter
BEFORE YOU GO
PHOTO GALLERY
Moms With HIV Pose With HIV-Free Kids