Sarah O'Neill doesn't care how many stares she gets. She's not putting a tweezers, razor or any hair removal cream to her face for an entire month.
Because of a hormonal condition, the 29-year-old UK native has the ability to grow a beard and moustache. Usually she goes to great lengths to sear off any strands, but in honor of Movember -- the month-long campaign that urges men to grow moustaches to raise awareness for testicular and prostate cancers –-she's not going to snip her facial hair either, the Hull Daily Mail reported.
She also hopes to get the word out about polycystic ovary syndrome (PCOS), a condition she lives with that has side effects of putting on weight and growing facial hair.
"It's not something to be ashamed of. It's just something that happens," O'Neill said in a YouTube video about her condition. "I might as well raise money, because it's part of who I am."
But women have long been part of the face of the Movember campaign, a movement that was first started by a group of friends in Australia in 2003.
The guys who participate are dubbed "Mo Bros" and their female counterparts are lovingly referred to as their "Mo Sistas."
Last year Siobhain Fletcher, of Leek, Staffordshire, became pretty well known in the "Mo Sista" curcuit when she, too, decided to grow a 'stache for the cause.
Like O'Neill, Fletcher lives with PCOS, and decided to commit her hair to Movember, ABC News reported.
"It helps people get checked for prostate and testicular cancer," she told the news outlet last year, "and hopefully people will, instead of going to a funeral, be going to a remission party."
Even if you can't grow a 'stache as bad ass as Sarah O'Neill's, you can definitely help spread the word and support her mission in breaking down stigmas and supporting men's cancer charities here.
Related
Before You Go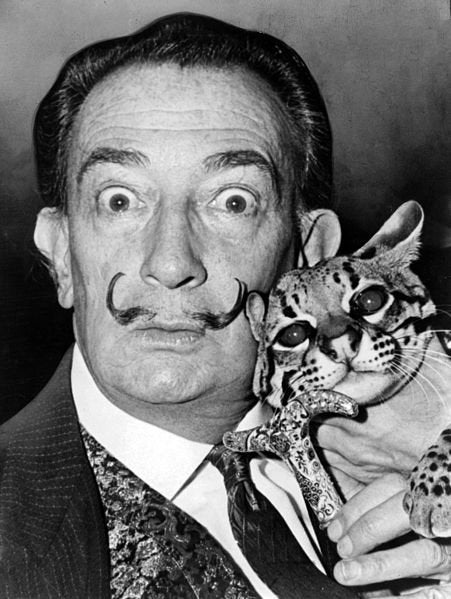 Best Moustaches In Art
Popular in the Community