Fox31's Eli Stoklos, who broke the story over the weekend, reported that the Colorado GOP has spent almost half its total budget -- nearly $500,000 -- with Strategic Allied Consulting while the Republican National Committee has dropped more than $3 million into Sproul's company this year to conduct voter registration drives in five swing states -- Colorado, Florida, Nevada, North Carolina and Virginia.
In the YouTube video (above) a person exits a Safeway grocery store while recording a young woman who is registering voters outside the store. The young woman asks the exiting grocery shopper, "Are you voting for Romney or Obama?"
The shopper responds, "Well, wait, I thought you were registering voters a minute ago."
To which the young woman replies, "I am." The shopper recording then asks, "Well, who are you registering? All voters?"
"Well, I'm actually trying to register people for a particular party. Because we're out here in support of Romney, actually," the young woman registering voters says.
"And who is paying you for this?" The shopper asks.
"We're working for the County Clerk's Office," the young woman replies with some hesitation and confusion.
The El Paso County Clerk and Recorder Wayne Williams disavowed the young woman's statements that she was registering voters on behalf of Williams' office. "The statement made in this video is both unfortunate and inaccurate," Williams said in a statement. "My office does not and will not engage in partisan voter registration. It is the duty of the Clerk's office to ensure that elections are conducted in a fair and honest manner, this includes allowing any one to register to vote regardless of their political party affiliation."
Republicans in El Paso County claimed that the video was recorded more than a month ago by a Democratic "campaign operative" and has been released now to damage the Romney campaign. But, Christy Lelait, Chairman for the El Paso County Democrats denies that charge to KOAA. "It's an interesting charge. I don't know of any campaign operatives here in El Paso County and I know for certain that the woman who shot this video is not a campaign operative, she's a volunteer with several different organizations including the El Paso Democratic Party and she's also a precinct chair."
A spokeswoman for Romney's campaign, seeking to distance Romney's team from the fallout of the allegations, told NBC News, "We used this vendor for signature gathering services during the primary but have not used them since 2011."
A Romney campaign spokesperson told The Huffington Post that this year campaign has used the firm only for office space and paid it accordingly. When asked to comment on Sproul's reported role as a political consultant to the campaign, the spokesperson insisted that the campaign has not used the "vendor" since 2011.
Sproul's firm has been tied to fraud allegations before and has been accused of shredding Democratic registration forms during the last several elections across multiple states.
WATCH the original YouTube video above and Fox31's report on their discovery below:
Related
Before You Go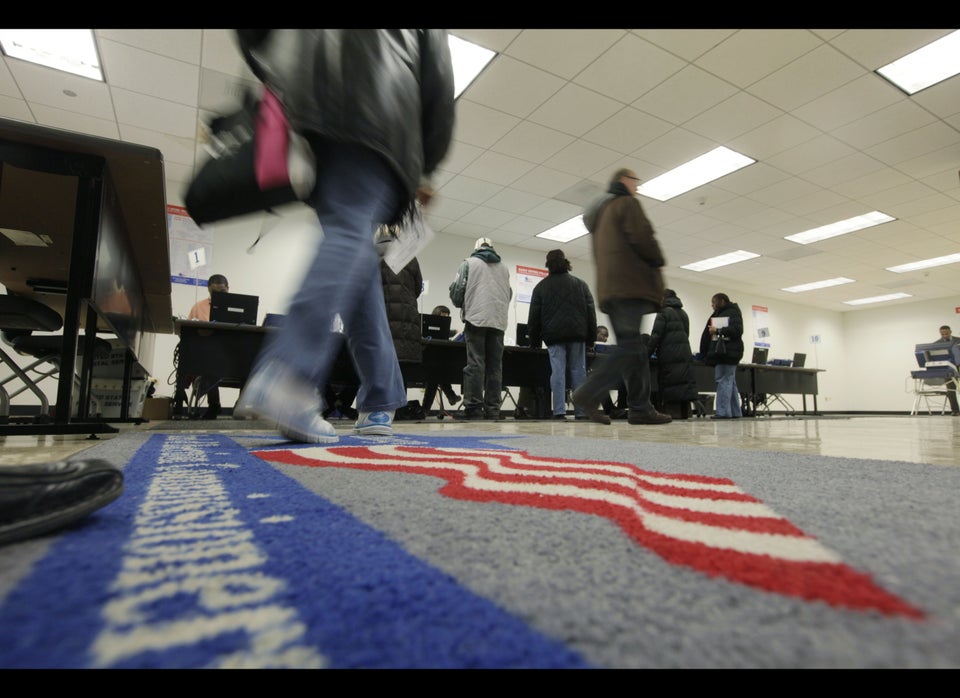 7 Ways You Could Be Disenfranchised
Popular in the Community