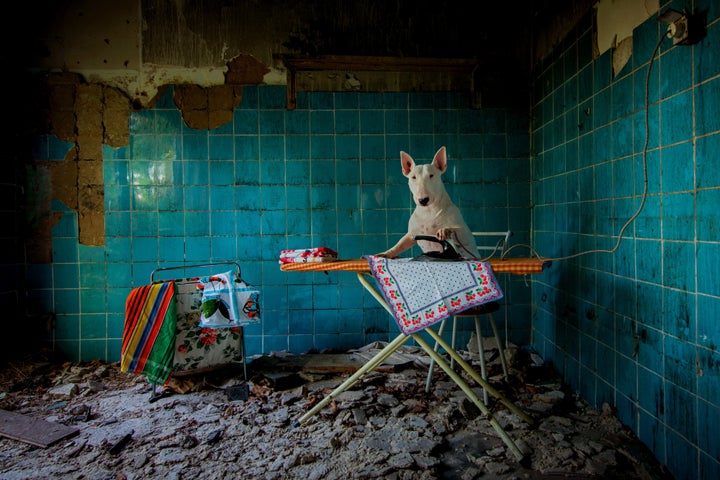 This adventurous pup is a world traveler with an impressive modeling portfolio - and isn't afraid of exploring parts unknown.
Claire is a three-year-old bull terrier with penchant for visiting abandoned buildings with her trusty owner and accomplice, Alice Van Kempen.
Van Kempen, a professional photographer, got the idea to travel to deserted locations across Luxembourg, Belgium and the Netherlands a little over two years ago, and decided that Claire would be the perfect subject for her work.
"She's very obedient," Van Klempen told HuffPost, "She loves it. You can see she thinks its fun and sometimes you can see almost a smile on her face."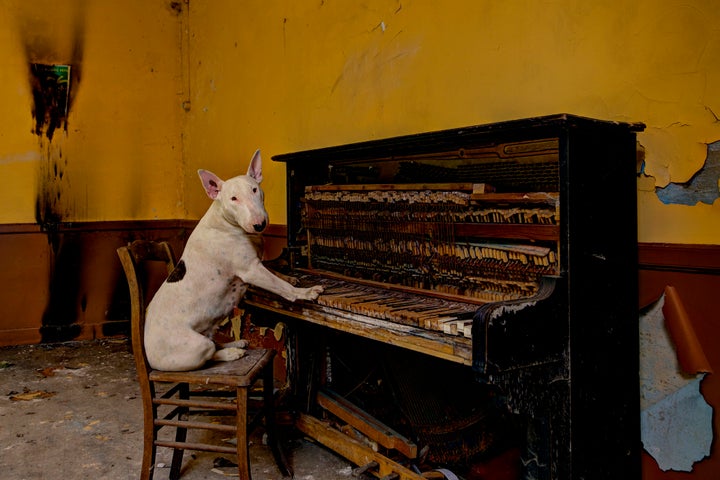 The urban exploring duo have visited countless decrepit hospitals, mansions, castles and homes that society has long forgotten. Many of these spaces have been abandoned for more than 40 years, with decaying furniture worn down by time and neglect.
Claire poses with found objects that have been left behind by previous owners and is a total pro when it comes to modeling.
"She's such a brilliant dog," Van Kempen says, "She has to sit absolutely still for a second which is very hard she can't blink or move her eyes."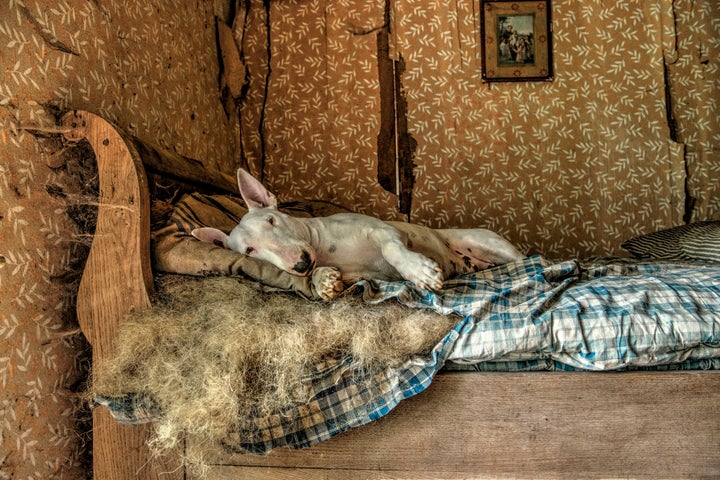 Because many of the buildings they visit still technically belong to someone, they will only go inside if there's a window, door or hole in the wall to jump through.
"I want to make sure we don't break in, so we don't destroy anything," Van Kempen said.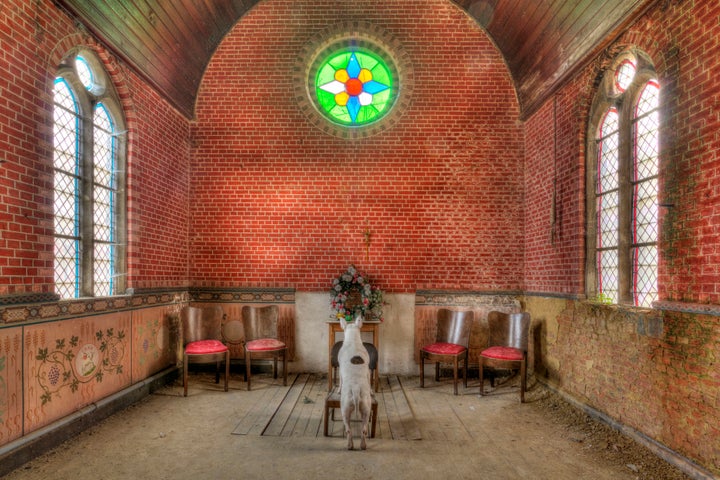 Van Kempen scours the depths of the internet looking for clues about little-known places that are begging to be explored. She uses Google Earth to see a street view of the building to make sure it's a good setting for her work.
"Finding the locations itself is a problem because they're all kept a secret," she said, "so you have to be sort of like Sherlock Holmes to find out where they are."
Though many of the places they visit seem spooky or dangerous at first, Van Kempen is never scared as long as Claire is by her side. And for Claire, the thrill of exploration is as exciting as the chance to bask in the limelight.
"She loves the spotlight," Van Kempen said, "As long as she's got attention, she's prepared to do anything."
Check out more photos of Claire's travels below: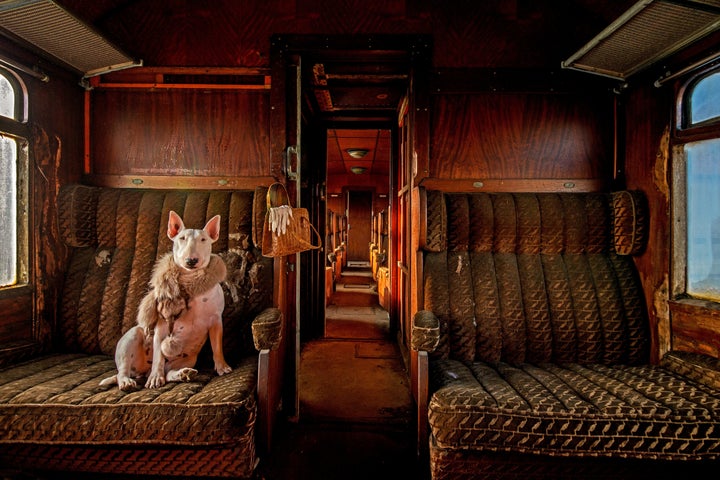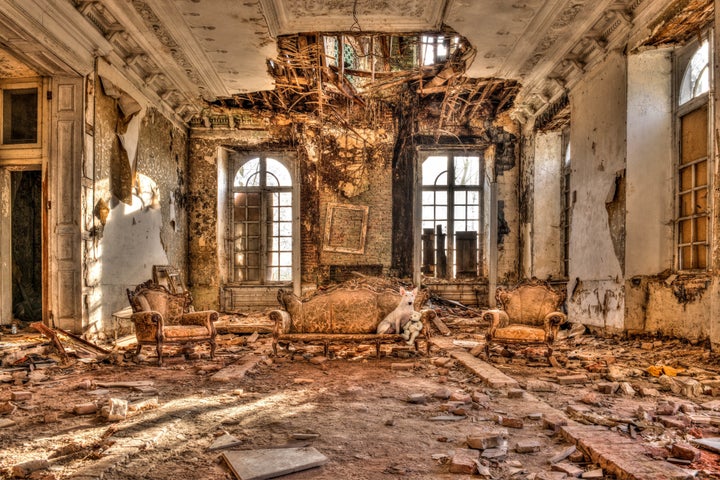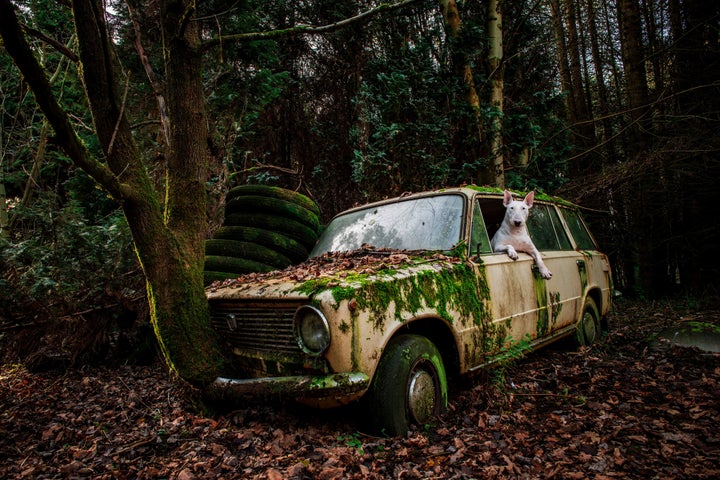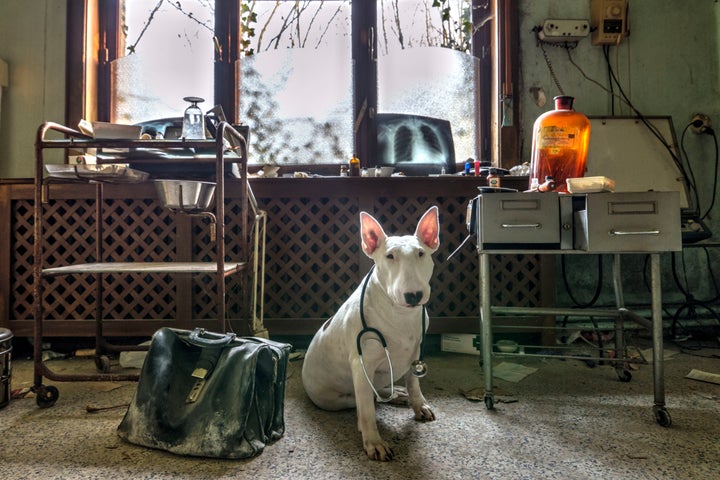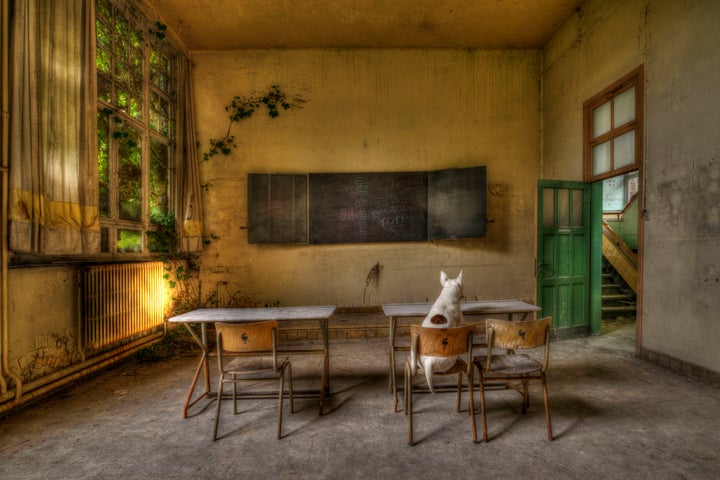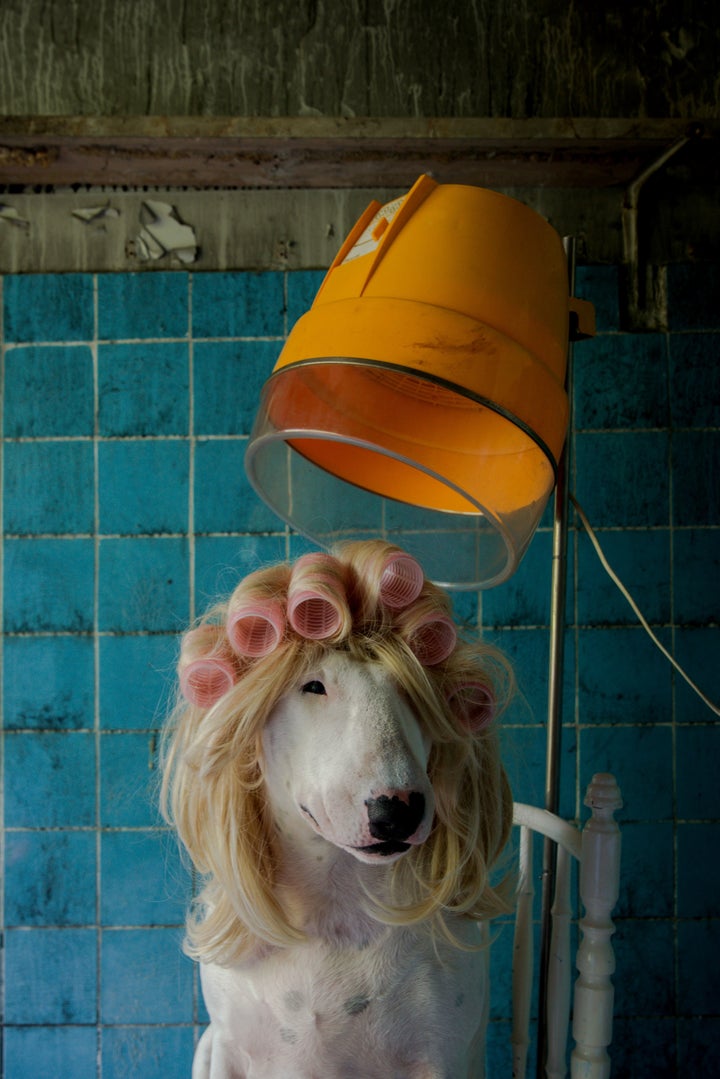 CORRECTION: This article initially misstated the dog's breed as a "bulldog terrier."