Long before women talked about cracking the glass ceiling, they took to the skies. In 1942, most of our combat pilots were in the war zones creating a shortage of qualified pilots back here at home. They were needed to do the support work of transporting aircraft and materiel. Who was left that could do this work? Enter the literally thousands of young women pilots ready and willing to pick up the slack, leading to the formation of the Woman Airforce Service Pilots -- the WASPs. Gender wasn't the only obstacle these pioneer pilots faced. First there was intense competition to get into the WASPs. Of the 25,000 who applied, only 1,830 were accepted into the program. Then there was rigorous training that washed out 756. They had to prove themselves over and over again as the Army began trusting them to fly the larger, more valuable aircraft. It was dangerous yet important work. Thirty-eight WASPs died doing their duties.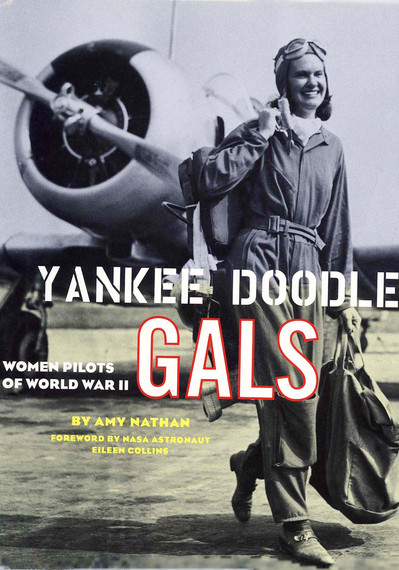 The WASP program only lasted two years. In 1944, as the war wound down and the "fly-boys" came home, the "fly-girl" WASPs were unceremoniously relieved of the duties to make their jobs available to the returning veterans. Yet they paved the way (opened the skies?) for today's female pilots in the armed services and commercial airlines. Yankee Doodle Gals reclaims the legacy of these intrepid, pioneering women who fought for the opportunity to serve their country and gave a victory of possibilities to the many women who have followed them into the cockpit.
Calling all HuffPost superfans!
Sign up for membership to become a founding member and help shape HuffPost's next chapter