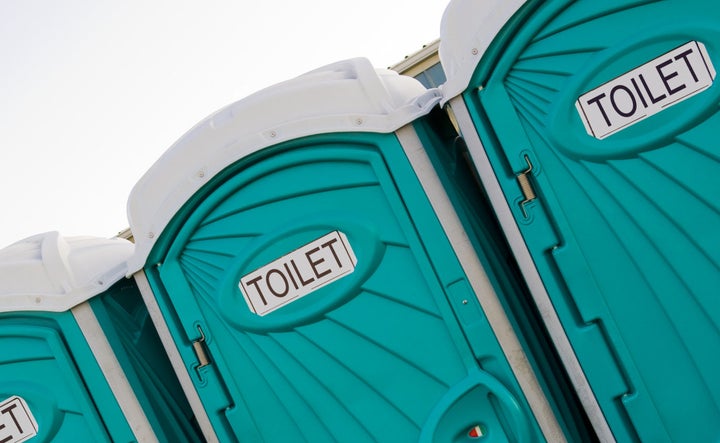 A woman in Cornwall, England, got an unexpected ride from a forklift while inside a portable toilet on Monday.
The unidentified woman stepped into a port-a-potty on one side of the site of the Newlyn Fish Festival, which was held later that day in the seaside town. When she exited the toilet, she was shocked to find herself on the other side of the harbor.
"I think she was suffering from a bit of shock or she thought she had teleported across to the other side of the harbor," Parsons said.
She wasn't injured in the incident, although it's hard to imagine how the woman didn't notice that the loo was on the move. As Mashable observed, it could have been worse -- she could have tipped over.
A spokesman for the company that provided the toilets said these kinds of incidents happen "quite a bit."
It looks like the rest of the annual fish festival, which has celebrated the area's fishing industry and heritage since 1990, went off without a hitch.
Related
Popular in the Community