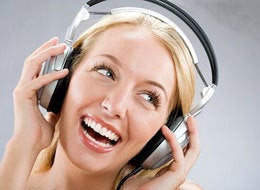 "We look like a bunch of Halloween drag queens!" the ever-real powerhouse Patti Labelle exclaimed Thursday, January 29, 2009 at the Nokia Center in Los Angeles, CA. Patti Labelle was taking the stage with the original members of the group "Labelle," Nona Hendryx and Sarah Dash in their fifth show as a newly reformed group as part of a tour that has encompassed the United States and abroad.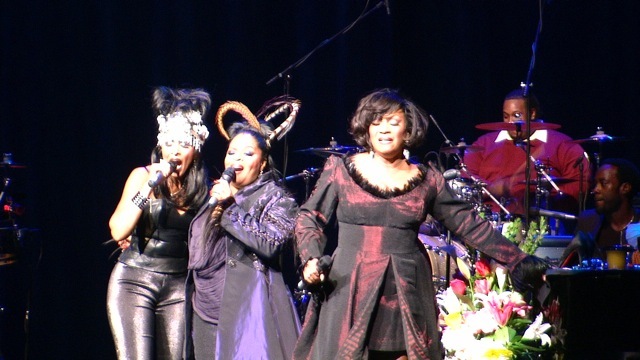 "We started singing together the latter part of 1962," Dash recalled on stage as Patti tried to remember the genesis of the trio.
Everything about the night was unconventional, moves that would sink most younger "girl" groups of today seemed natural for the three. The show opened with no flash, just Natalie Cole looking svelte walking out in front of a black curtain and introducing the group with Patti, Nona and Sarah then walking out and taking a curtain call before doing a thing. Since there was already a standing ovation, it seemed appropriate.
Then, without pyrotechnics or 58 High Def flatscreens, Patti and a group of six talented musicians with three additional backup singers kicked off the show with...a ballad? Yup, as Nona and Sarah moved to the corner of the stage like DooWop girls of the 1950s, Patti soared into a powerful, fully orchestrated rendition of "Miss Otis Regrets" from the group Labelle's reunion release, Back To Now available at iTunes and every conventional outlet.
Hendryx was decked out in her traditional outlandish garb, feathers flowing from her head, rhinestones dangling, skin tight pants, no, being over 60 hasn't changed her one bit. Sarah Dash, who announced, "I'm just happy to be up here in these pumps because two years ago I could not walk..." remained the less outlandish of the three while Patti stayed with her traditionally puffy garb of late, outfits befitting the "High Priestess of Soul" title heaped upon her by so many.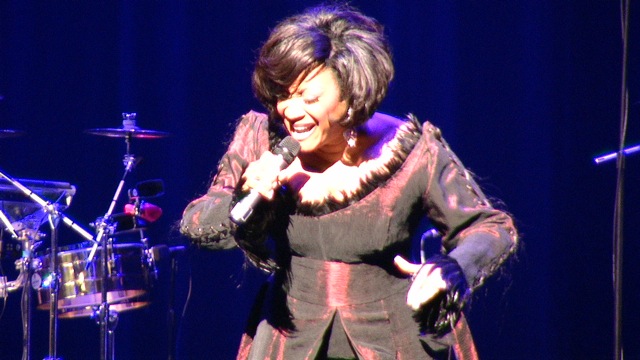 The first part of the two hour set relied heavily on "Back to Now" and it, and the entire evening, showcased what a talented, and often overlooked, writer Nona Hendryx remains. From the politically tinged "System" which was written, as Hendryx explained, "where my part is the John McCain part, Patti is the Obama part and Sarah is the undecided voter part..." adding a new relevance to the song whose hook plays a familiar refrain these days, "System don't you bother me..."
Patti recalled her trip to the inauguration, where unlike some celebrities (read Mariah Carey) there was no diva trip. Labelle and her son braved the cold for five hours with just her purse so she could have food for her blood sugar (diabetes) but zero security. The story that ensues tells of Patti being rescued by Bill Clinton's personnel and trying to stop and snap photos on the sly with everyone that asked.
The second half of the show dealt with vintage Labelle, from "Isn't It A Shame," the final song recorded by the group as Labelle to the signature "Lady Marmelade" there was no stopping the joy from spilling over from these three ladies to the audience. That song has remained iconic, and has been covered by everyone and their sister at some point. But this was no flashy remake with Christina or Pink, nay, here they were, those three sassy ladies of soul still asking "Voulez vou couche avec moi?" and serving it with more vocal prowess and yes, sex, than any of their younger counterparts. They're something to be said for the original. And they wouldn't be stopped. When a mic went bad Labelle simply said, "we're going to keep it going like real women.." Indeed.
Real women, that's what was on stage at Nokia. Each one over 60. Each one glamorous, sexy, talented in their unique and wonderful way. Each one making incredible music, with voices that time has only perfected and aged to emotional perfection for those that love Gospel or R&B.
Labelle was a trendsetting group, three strong women, rocking out to songs written by one of the group; and these women each remain strong in their own right. Hendryx has had a fine solo career as a singer/songwriter and Dash continued recording and having hits on both the R&B and Dance circuits. Patti Labelle went on to even greater stardom, but when together, it's obvious why and how these girls came to be one. There are no stars when the three of them are on stage, just three singers each pulling their weight in their own way in their own part.
As I sat with audience members young and old I found it refreshing that the combined ages of the group is almost 200 years. I rejoiced that not once had I wondered if anyone was lip syncing. In fact, at one point they wished they were lip syncing when each forgot the words to the new single "Roll Out" featuring Wyclef Jean. "This is pathetic," Labelle laughed, "we don't know the words!"
It didn't matter. No one ad libs like the three of them.
There won't be much time to learn them either, as the group is in Oakland on January 30th (the following night) and then off to Atlanta and New York.
Yes, they're having the times of their lives reminding concert goers that there are still people out there that simply sing great music with great musicians for a living; people that have been doing it for almost 50 years and are still going strong.
In an overproduced world of pop and an era where every band that ever had a hit has had a reunion tour, Labelle proves that the real bands, the real acts that reunite are the ones that make it seem like they never left.
Welcome back Labelle, all three of you. Music missed you.
Photos and story by Charles Karel Bouley

Calling all HuffPost superfans!
Sign up for membership to become a founding member and help shape HuffPost's next chapter