As an ovarian cancer survivor who had both her ovaries removed by age 24, Vali anticipated life-long infertility. But thanks to a successful medical procedure, the Australian woman is now 26 weeks pregnant -- with twins!
While undergoing her second ovary removal seven years ago, Vali asked doctors to preserve some of her ovarian cells, according to the Sydney Morning Herald. This was done in the hopes that the tissue might be usable after her recovery. The dose of optimism paid off: Medical specialists successfully grafted the tissue to her abdominal wall, and the surgery was supplemented with in vitro fertilization (IVF).
While other successful surgeries have used tissue grafted to, or near, the ovary, this is the first to successfully induce pregnancy from a different body part, the report notes.
"We have proven that ovarian tissue can still work and function normally outside the pelvis, which is its normal environment," Kate Stern, the head of fertility preservation at Melbourne IVF, told the Sydney Morning Herald. "For patients who have severe pelvic disease where we can't put the tissue back, we can now offer these patients the realistic chance of getting pregnant."
Of course, it's not just ovary removal from ovarian cancer that can have an effect on fertility: Research has shown that treatments for any kind of cancer can also have a negative impact. For instance, a study published in journal Fertility and Sterility in 2012 showed that common cancer therapies can harm ovarian supply, with the extent of impairment being dependent on the dosage. As a result, "reproductive hormone levels in menstruating survivors exposed to high-dose therapy are similar to those in late-reproductive-age women."
But sometimes, that vital medical help simply isn't provided: A study published in 2012 surveyed 1,400 cancer survivors ages 18-40 and found that just 61 percent of respondents' oncologists had counseled them on the possible risks that cancer treatments posed to their future fertility. (Huffington Post reporter Catherine Pearson provides in-depth analysis of the study, which indicates that current education about fertility options for cancer patients is often lacking, despite the fact that such education can substantially increase quality of life.)
Related
Before You Go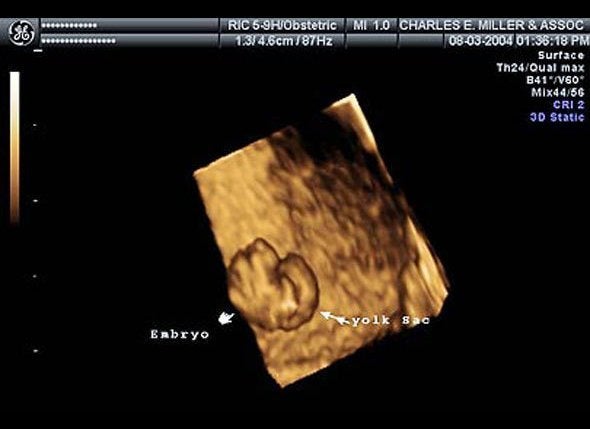 Pregnancy Week By Week