Adelia Dunbar has always loved flash mob proposals. So when Dunbar's girlfriend of two years, Amber Baysinger, was planning to propose, she knew she wanted to do something similar -- but with less fanfare.
"I thought of doing a flash mob video, but honestly Adelia and I are both pretty introverted, so thinking of orchestrating a giant dance party in front of everybody scared me a little," Baysinger, who lives with her now-fiancée in Hamden, Connecticut, told The Huffington Post.
Instead, Baysinger reached out to the couple's parents, siblings, aunts, uncles, nieces, nephews, pets and friends, asking them to record video of themselves dancing and encouraging Dunbar to say "yes." Baysinger then pieced it all together and set the adorable video montage to the song "I Do" by Colbie Caillat.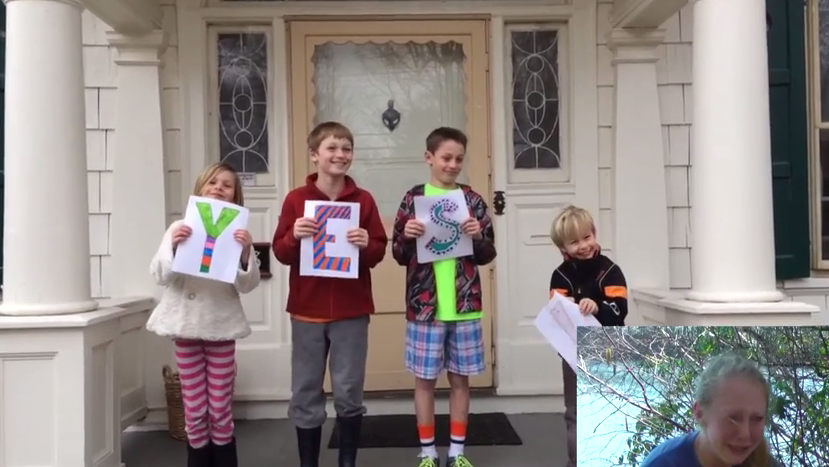 Courtesy of the couple/YouTube
On April 18, during a hike in New Haven, Connecticut, Baysinger led Dunbar to an area in the woods where a small table, chair and laptop were set up. After Dunbar watched the video, Baysinger got down on one knee, popped the question and then asked Dunbar to do the same for her.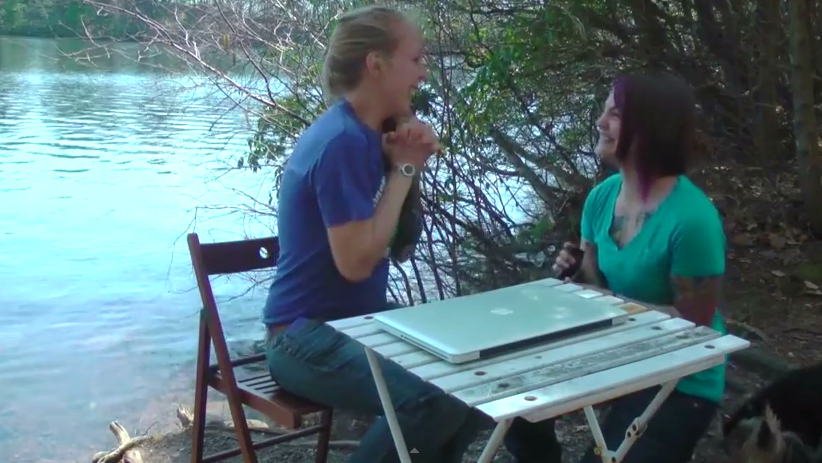 Courtesy of the couple/YouTube
"I felt so happy that she said 'yes!'" Baysinger told HuffPost. "I didn't really fear that she would say 'no,' but it still made my heart jump a little to hear her say 'yes.' As I said in the video, I want to spend every day with her until we are old and wrinkly together. I mean it!"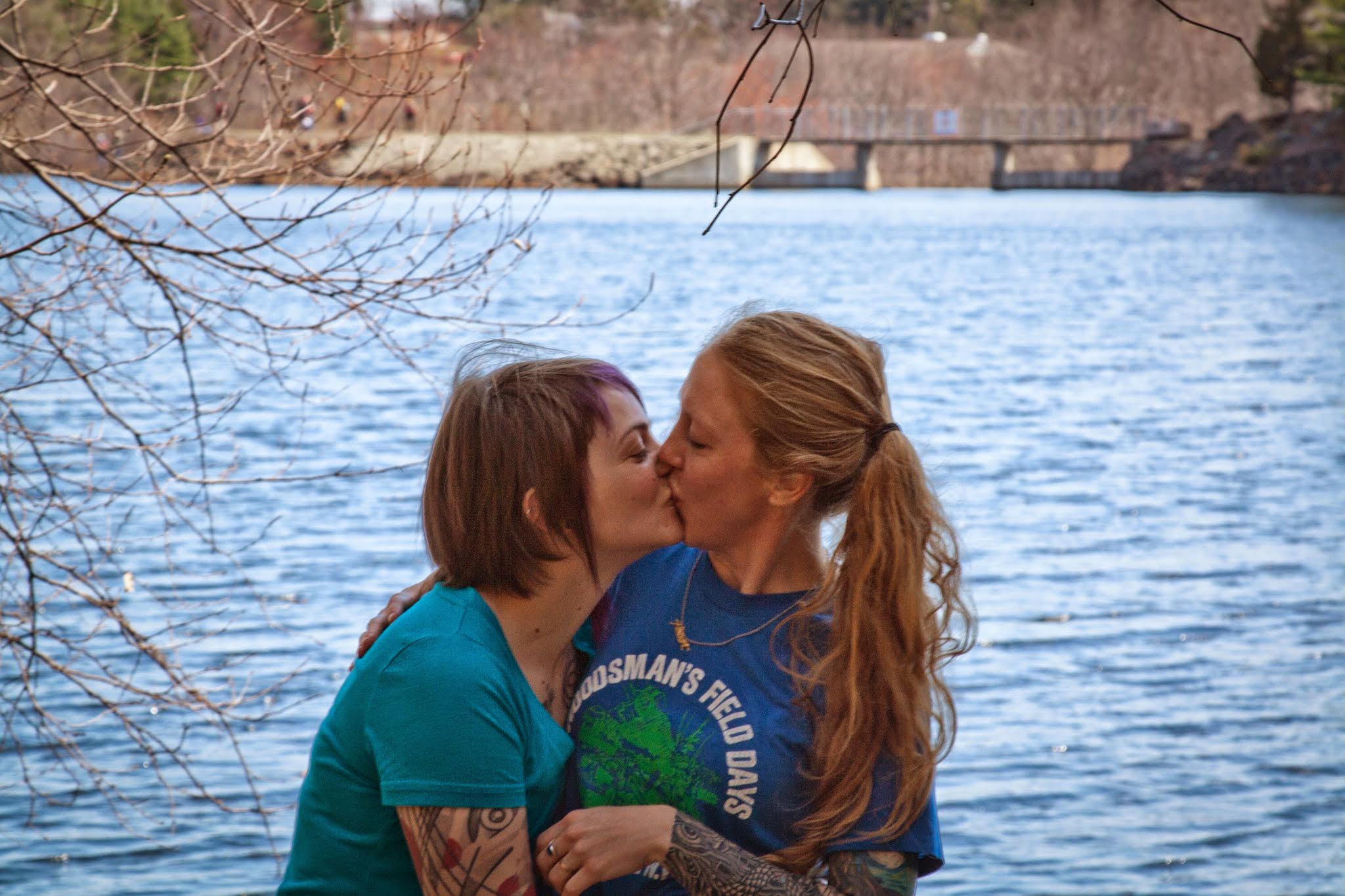 Courtesy of the couple
Later that day, Dunbar shared the happy news on Facebook, writing:
Today has been the best day of my life to date. What I thought was a routine hike turned out to be the most beautifully planned surprise I've ever experienced! The love of my life proposed and I said yes! I can't even begin to express the gratitude I have for everything you do for me and for the bond that we share. You are my one and only penguin for life. I love you, Amber Baysinger. May we have many more days as magical as this one.
The couple met on OKCupid and had their first date in January 2013.
"I remember when I was driving to meet her at the Thai restaurant, thinking, 'This might be the girl I am going to marry!' before I ever even met her in person," Baysinger said.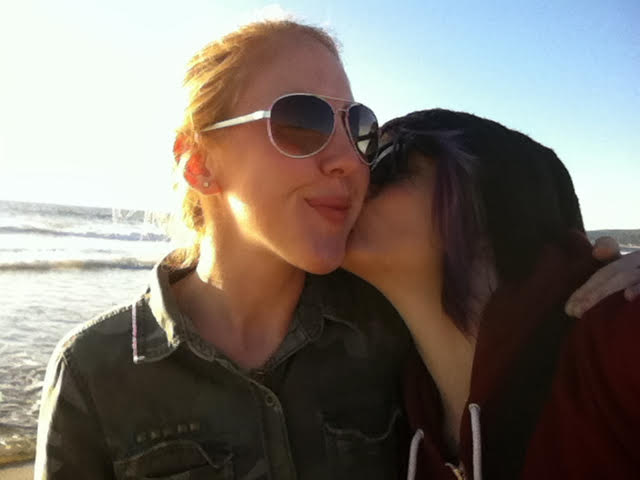 Courtesy of the couple
Baysinger told HuffPost Weddings that she posted on the video on YouTube in order to share the couple's love story with others.
"I want other people to be able to feel as much joy and hope when watching this video because that's how much joy and hope I feel when I think about spending the rest of my life with Adelia," she said. "I think it's important to show the world that all love is good love, and that love is equal, whether it is between a man and a woman, two men, or two women."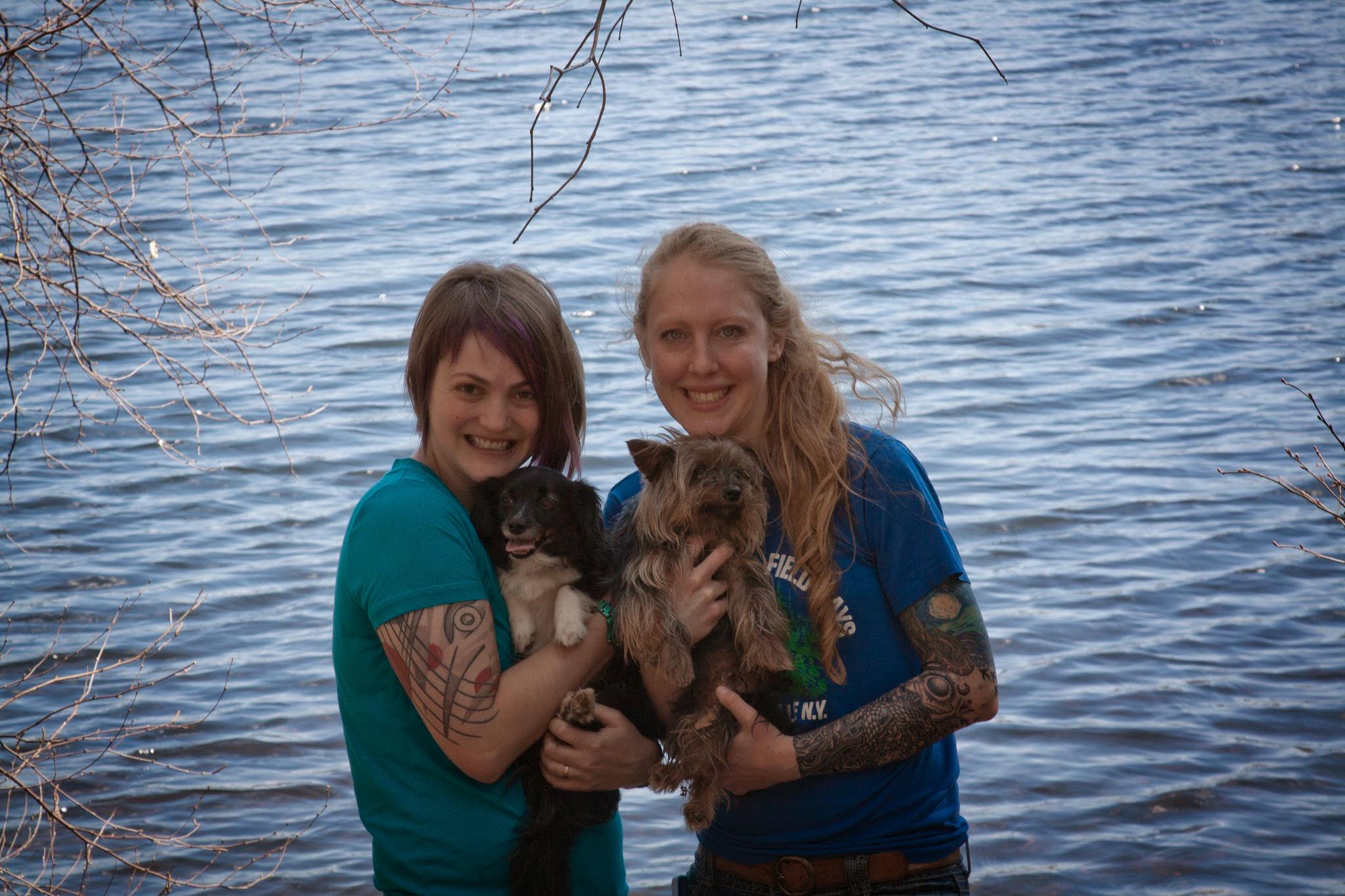 Courtesy of the couple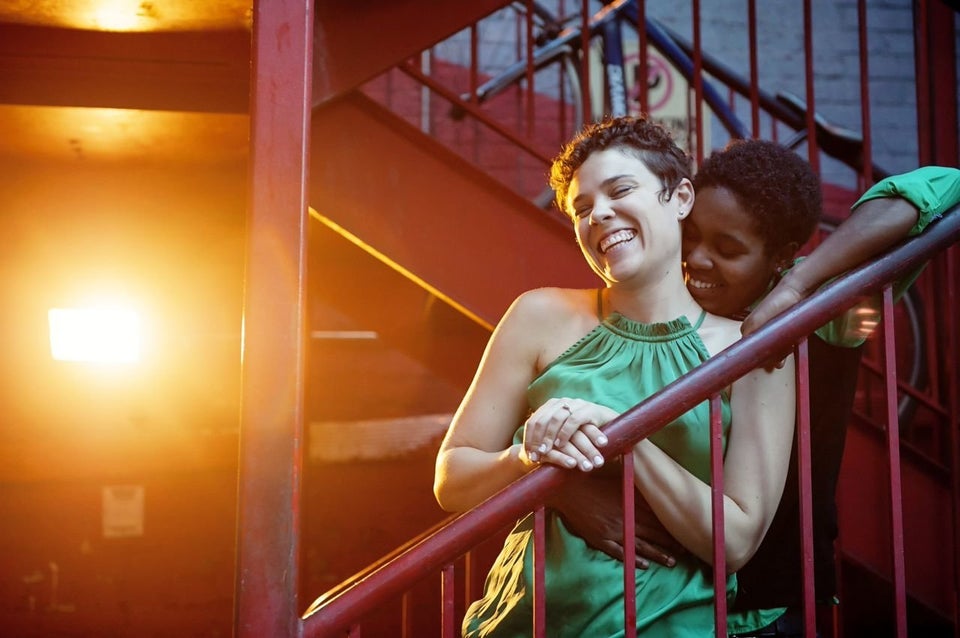 Amazing Same-Sex Wedding Photos