When Molly Galbraith woke up on Jan. 1, she realized 2016 already came with one important distinction: It was the first year she hadn't made a resolution that involved changing her body.
Galbraith is the co-founder and owner of Girls Gone Strong, an online fitness guide and community "designed by women for women." After recognizing that the first day of the year marked an important occasion, she decided to share a photo of herself wearing a bikini on her health and wellness Facebook page, which, to date, has a community of more than 59,000 people.
"This [is] not a before picture. This is not an after picture," she wrote in the caption of the photo. "This just happens to be what my body looks like on a random Tuesday in December of 2015 -- it's a LIFE picture."
Since being posted on Jan. 1, Galbraith's photo has been liked more 109,000 times. In the caption, she shared how she was diagnosed with Hashimoto's (an autoimmune thyroid disease) and PCOS (polycystic ovary syndrome). She also described her body and wrote about what it's been through over the years.
"This is a body that loves protein and vegetables and queso and ice cream," she wrote. "This is a body that loves bent presses and pull-ups and deadlifts and sleep."
In the post, she also noted that her body has been "publicly evaluated, judged, and criticized" as a way of determining her abilities as a coach and trainer and her "worth as a person."
This is a body that has been called:

- too fat
- too thin
- too masculine
- too strong
- too weak
- too big
- too skinny

...all within the same week.
Galbraith told The Huffington Post she hoped to motivate other women to not give in to impossible beauty standards and to let them know that having confidence is not a flaw.
"We tell women to be confident, and yet, when a woman displays her confidence, the world is lining up to tear her down and tell her why she shouldn't be so full of herself," she told HuffPost.
It's the final sentence in Galbraith's caption that truly sums up her message, proving that body confidence can have some empowering results.
"This is a kind of freedom I didn't think I'd ever experience, and it feels really, really good."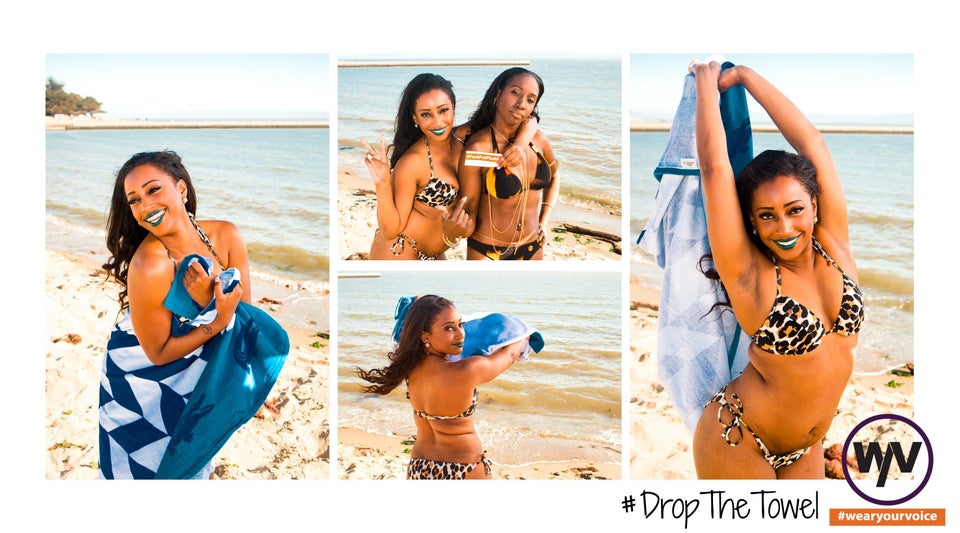 #DropTheTowel Body Positive Campaign
Related