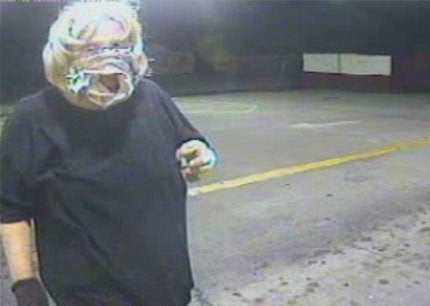 Wearing masks while committing a crime - it's a pretty standard practice. But what happens when you don't have access to your favorite Darth Vader mask? Grab your favorite piece of underwear and some paper clips, of course.
According to News9.com, an Oklahoma woman with underwear strapped to her face did just that, reaching through the window of a McDonald's drive-thru and stealing cash out of the register. The act was caught by the surveillance camera.
MIdwest CIty police chief Brandon Clabes stated:

"I've seen a wide variety of crime over the last 30 years but this particular case is one of the strangest based on her method of operation and weird disguise."
We could be wrong, but the "method of operation" should not get equal billing to "weird disguise." Unless Midwest City has had previous underwear bandits in the past, none of which had any "operations." (via Arbroath)
Related
Popular in the Community