"I believe that Dan sexually molested our daughter," says Gina about her ex-husband. "When Alexis was 2 ½, out of the blue Alexis told me that her dad gave her "owies [in her private parts]."
Gina says she confronted Dan about it 16 years ago, and he denied then, and continues to absolutely deny, the accusations, but she says she believed her daughter. "She would say that Daddy touched her with a scissors, or she would say that Daddy touched her with a knife," Gina claims. "I watched Alexis' behaviors totally just change. She started becoming withdrawn. She had nightmares, she was wetting the bed."
Gina claims she went to the police but says, "There was no physical evidence, so they said it was his word against hers."
Dan is adamant that he has never molested his daughter and claims that Gina unleashed a campaign to destroy him after he broke up with her. "She wasn't letting me see my kids, so I took her to court. That's when she said, 'Oh, by the way, he's molesting his daughter,'" Dan says. "To hear those words come out of her mouth when everyone's looking at you, it makes you want to crawl underneath a rock and just die. She decided she would use the kids as pawns to hurt me. The accusations completely destroyed my relationship with my daughter."
Dan continues, "I waited for the last 15 years to clear my name, a chance to let my daughter know that I'm not the monster her mother has portrayed me to be, a chance to start healing our relationship and be in her life."
"Did you or did you not molest your daughter?" Dr. Phil asks Dan in the video above.
"One hundred percent did not," Dan replies.
After reviewing a timeline of events from back then, Dr. Phil asks Gina why she would willingly have her daughter spend time with a man she claimed molested their child, after she had first made the allegations. "As a mother, believing that this man molested your daughter, you consciously and knowingly continued to deliver her into his hands for four months," he says. "You are the first mother, first, in 45 years, that has ever said, 'My daughter is being molested by a man, and I'm going to deliver her into his hands for four more months,' knowing what he is doing to her. In 45 years, this is a first for me. You are the first."
"I didn't want to believe it," Gina says.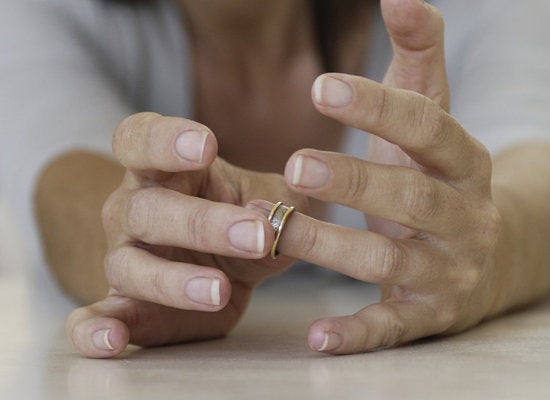 Divorce Findings From The Last 5 Years
Popular in the Community