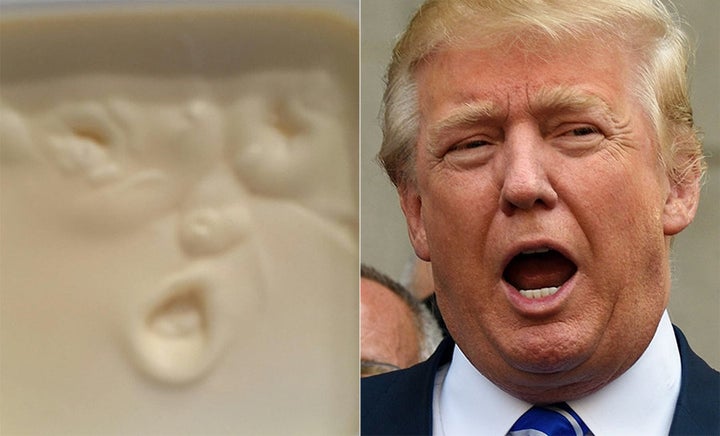 I can't believe it's not Donald!
Jan Castellano was getting ready to have some breakfast when she almost lost her lunch. She opened a tub of Earth Balance Organic Spread with plans to put the vegan butter on her toast -- only to see what she claims is the image of Donald Trump looking right back at her.
It wasn't necessarily appetizing, but it was entertaining.
"This was pretty much before I had coffee, so I was easily amused," Castellano, 63, told The Huffington Post. "I needed to put on my glasses to make sure it was him."
Castellano, of Wildwood, Missouri, says she wasn't thrilled to see The Donald, mainly because "he is everywhere these days."
She thought about saving the Trump-enhanced spread and sell it on eBay "so I could donate the money to Hillary Clinton."
But short-term hunger won out over long-term wealth.
"It was the only butter I had, so I had to make the sacrifice," she explained.
Currently, only Trump's eye and part of his mouth remain in the tub, and Castellano hopes his campaign "melts away like butter" as well.
HuffPost reached out to Earth Balance to see if the Trump face was intentional, but the company had no comment.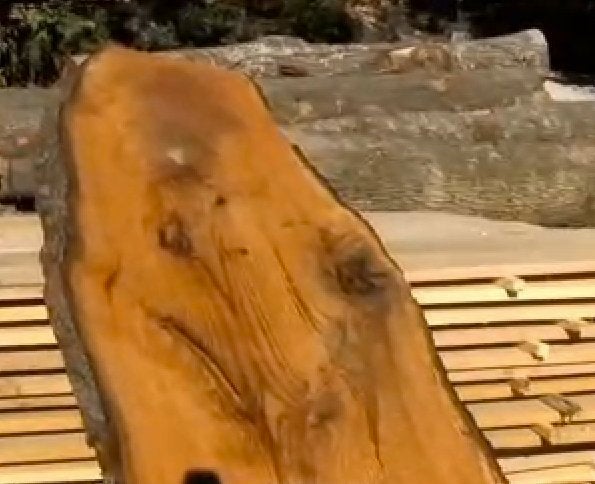 Sacred Sightings?
Related
Popular in the Community