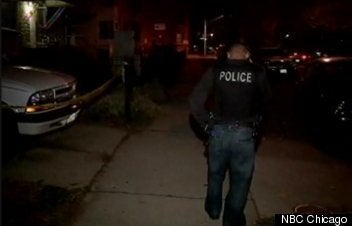 A South Side woman shot and wounded a 12-year-old boy Tuesday after weeks of being "terrorized" by the child and his friends, who threw bricks at her home, set her garbage can on fire and destroyed her grill.
The woman, who is in her late 60s or early 70s and known as "Miss Margaret" by neighbors, returned to her home in the 7600 block of South Coles Avenue Tuesday afternoon to find her windows broken, the Chicago Tribune reports.
The woman called police and was putting away her groceries when the boys showed up again, authorities said.

The woman walked out onto the porch and the boys began shouting obscenities and throwing bricks at her, authorities said. The woman then pulled out a gun and opened fire, striking one of the boys in the shoulder, authorities said.
Neighbors told NBC Chicago that the boys, the wounded 12-year-old, a 13-year-old friend and some other youths, have been "terrorizing" the woman for some time.
"This little boy started a fire in her grill, burned out her garbage can .. he was a little terror," neighbor Hilda Brunt told NBC Chicago. "This has been going on for weeks."
Another neighbor said the kids "got what they had coming."
Police told the Tribune that the woman would not be charged, and she was acting in self-defense.
The wounded boy was treated and released from Comer Children's Hospital. Both boys were charged as juveniles with aggravated assault of a person over the age of 60 and were released to their parents, the Tribune reports.
''They did terrorize her,'' neighbor Tnoila McCoy told the Chicago Sun-Times. ''Before, they tried to burn her house down. . .I felt she did the right thing . . . She was in tears. She was defending herself. She was an emotional wreck.''
The 12-year-old's grandmother disagreed with neighbors, telling the Tribune her grandson and his friend were just walking by the home when they were shot for no reason.
WATCH neighbors react to the incident here: