One woman is showing off her double mastectomy scars in a new ad for Equinox gyms.
Samantha Paige, a 41-year-old thyroid cancer survivor, was recently featured in Equinox's 2017 campaign titled "Commit To Something." The short ad, which was posted to Instagram on Tuesday, features Paige sitting in a tattoo parlor getting inked over her double mastectomy scars.
After being diagnosed with thyroid cancer, Paige tested positive for the BRCA 1 gene mutation which means she has an increased risk of breast and ovarian cancer. So, the brave mother of one decided to get a preventative double mastectomy.
"It's a huge surgery and a painful one, but for me [making that decision] was also a moment of empowerment and committing to something, which was to be in control of my own wellness," Paige told People. "As a new mother, it felt very powerful to make the decision to not be waiting for a diagnosis, but to sort of flip that on its head."
The California-based artist told People that she initially chose to get reconstructive surgery, but after some complications decided to have the implants removed. Paige said she "felt immediately better" once she made the decision to remove the implants.
In another short video ad for Equinox, Paige looks straight at the camera and states: "Scars aren't ugly. Scars are really just beautiful badges reminding you what you chose to go against; not just the size of your opponent but the size of your commitment." Watch the full spot below.
Paige said she hopes people will take away a body-positive message from the ad. "I hope people will look at the image and walk away saying, 'Wow, that's incredible that that woman feels so comfortable in her own skin,'" she told People. "After coming to this place of loving my body and every scar, my goal is to influence, first of all, how my daughter feels about her body as a growing woman, and if it can influence another person to do the same, I feel as if I have done something beautiful."
Related
Before You Go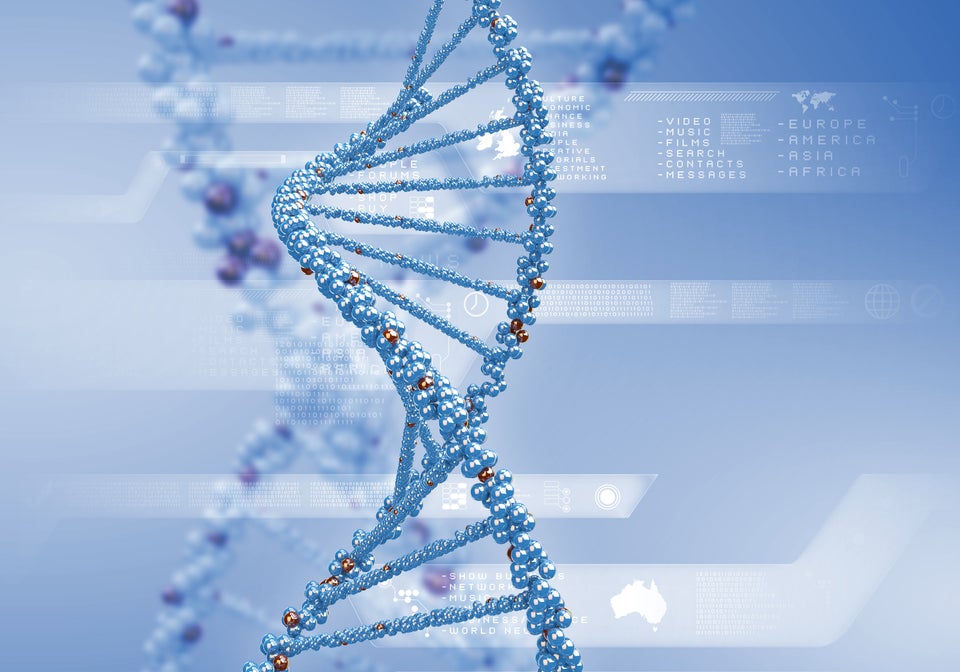 10 New Breast Cancer Findings
Popular in the Community