Bentley the piglet has been in the hospital for a little over a month now, recovering from an illness, believed to be meningitis, that has left him blind.
Adoptive mom Corinne DiLorenzo, the founder of Illinois-based EARTH Animal Sanctuary, goes to visit Bentley most days. And when she does, the trained opera singer sings an old Irish lullaby, the "Connemara Cradle Song," to her 9-month-old, 14-pound piglet.
"It just comes out naturally to me, when there is someone who needs comfort," DiLorenzo says.
"We need to start changing the way we view animals," explains DiLorenzo. Until Bentley is discharged, she'll keep going to the hospital, singing a version of the cradle song that she used to croon to her own son when he was a baby.
Home for Bentley, DiLorenzo, and her now 13-year-old son is a 7-acre farm in central Illinois, where DiLorenzo takes in primarily, sick, elderly and special needs animals.
"Mostly our sanctuary is for the unadoptables," says DiLorenzo, who bought the property about a year and a half ago. She hopes in the future to open a bed and breakfast and vegan restaurant on site.
Bentley is a special case for EARTH Animal Sanctuary. As a youngster, he'd been voluntarily given up by a previous owner who came to realize that keeping a pet pig -- typically smart, and prone to destructiveness when bored -- was more responsibility than he could handle.
DiLorenzo agreed to take Bentley in temporarily, until he was adopted into a permanent home. But then he and a 10-year-old pig named Percy "fell in love," she says. And she couldn't let him go.
When he's released from the hospital, Bentley will be back to living inside the house with Percy, as well as with two more pigs, three dogs, about a dozen rabbits, three turtles, a bearded dragon, and a chinchilla, as well as one very spoiled rooster and hen couple.
The barn has another small menagerie: nine more pigs, three goats, three turkeys, 10-odd hens, a few dozen roosters, two peacocks, a small gang of geese, and one goose named Honkey, who DiLorenzo says is "bossy" toward the other animals.
Even if the goose can get a little big for his britches, DiLorenzo says her animals all coexist peacefully, without seeming to mind cohabiting with members of other species.
"I think humans can learn so much from that," she says.
DiLorenzo is hopeful that Bentley will get better soon. She says it's been hard for her having him away. Percy, too, has been missing his friend.
"He kept looking at me accusingly, like I had done something terrible to Bentley. He would check around the house for him and was sad when he wasn't there," she says.
Get in touch at arin.greenwood@huffingtonpost.com if you have an animal story to share!
Support HuffPost
The Stakes Have Never Been Higher
Related
Before You Go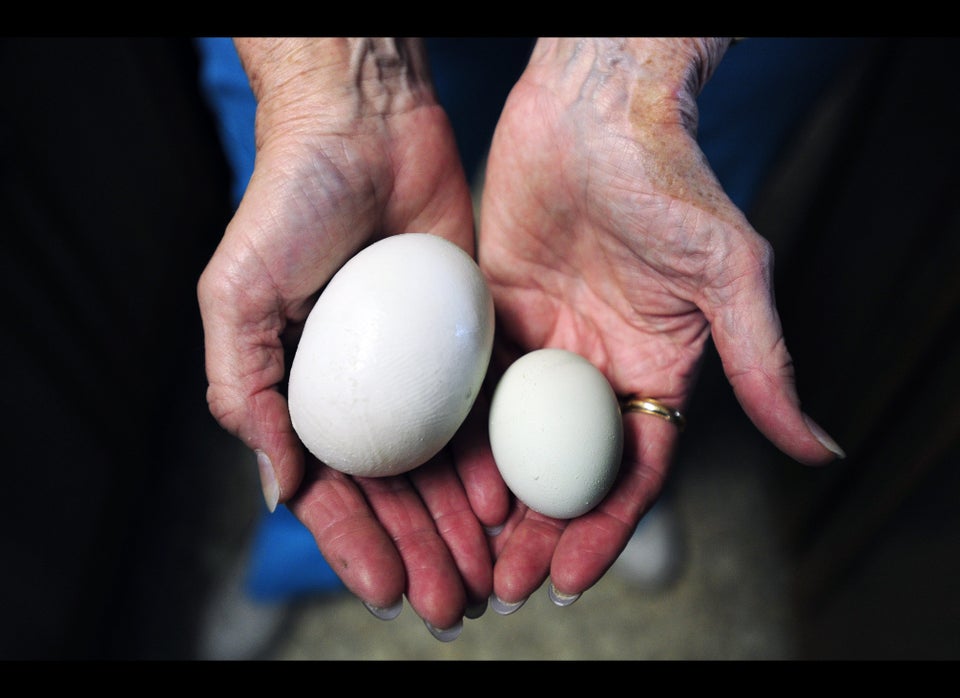 Animals In The News
Popular in the Community