When you're going to propose, here are a few things to remember: Don't do it in a public place unless you're sure to get a yes, make sure neither of you can drop or lose the ring, and make it a moment you'll want to tell everyone else about for the rest of your life. Oh, and here's a new one, make sure your future spouse is not holding a solid projectile. This last rule comes after watching Miranda Mccallion's hilarious reaction when her boyfriend, Randy Wente, got down on one knee at an apple orchard in Chesterland, Ohio, over the weekend.
"He got down on one knee and handed me things and pretended like he was going to ask to marry me … probably at least five or six times in the past year, not when people were around," Mccallion tells Yahoo Lifestyle. "You can't take anything he says seriously."
That explains why she pelted him in the head with her half-eaten apple when he started this proposal. Less than a second later, she realized this time was different.
"Once I saw the ring and he wasn't joking around, he was just sitting there staring at me, I was like, 'Oh! Oh, my God, he is serious, and everybody's here!" she says.
Mccallion, a hairdresser, and Wente, a machine shop worker, have known each other their whole lives, and they've been dating for seven years. They have two sons together, ages 1 and 2.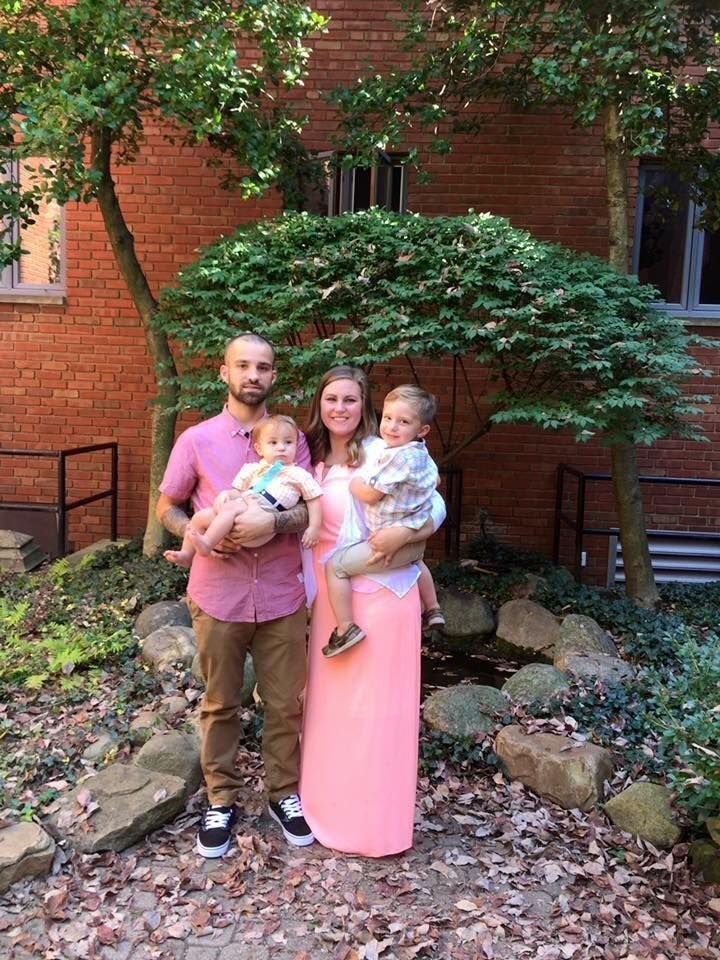 "I've been sending him pictures of rings for the past four years," Mccallion says. "I honestly didn't think it was ever going to happen. I didn't know what he was waiting for. I was starting to get kind of mad at him, but I guess he had it planned for quite a while."
It was actually Mccallion who inadvertently planned her own perfect proposal. Sunday was her birthday, and she decided to invite their whole families — all their siblings, parents, and nieces — to join them at Patterson Fruit Farm, one of her favorite places to go every fall. She couldn't have made it easier for Wente, and she had no idea what he had up his sleeve, as everyone can tell by her response.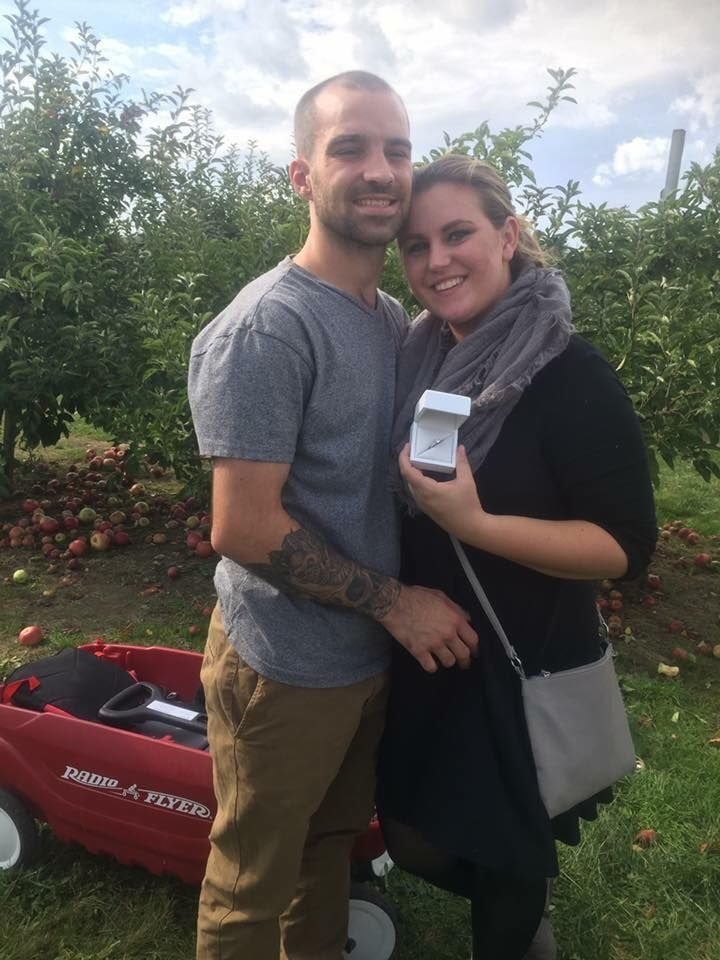 "I can't believe I did that!" she says of her apple-tossing moment, which has gained her Facebook fame already (the video has 6.8 million views and counting). Fortunately, the damage to her fiancé's head was minimal. "He's fine," she says. "We went immediately to go get the ring sized, and he had a little bump when we got to the mall."
Read more from Yahoo Lifestyle:
Related