MILWAUKEE -- Democratic challenger Tom Barrett faced a throng of unhappy supporters on Tuesday night after conceding Wisconsin's recall election to Republican Gov. Scott Walker. Yet one woman was so dissatisfied that she actually slapped the mayor for conceding.
12 News reporter Terry Sater spoke to Barrett about the 'slap.'
"She was upset about him giving the concession speech while she still felt there were votes to be counted," Sater said. "He looked at her and said 'I'd rather you hug me' so he leaned down thinking that she was going to hug him and she slapped him."
Watch video of the altercation above.
For more on the history of the Walker recall effort, as well as the songs we've chosen to embody it, click through the slideshow below: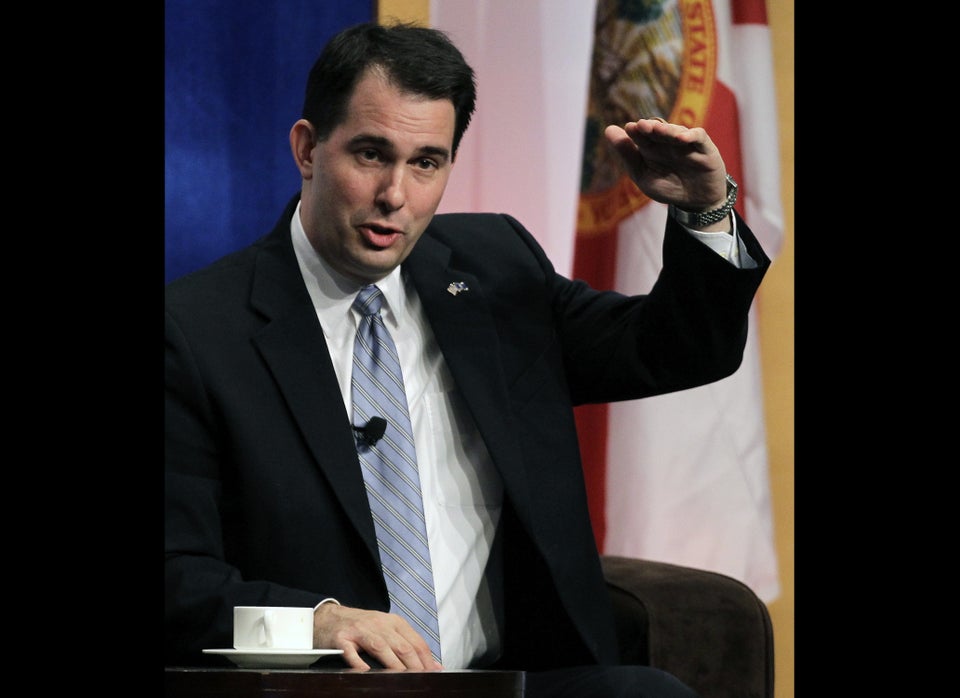 Scott Walker Survives
Popular in the Community