A grainy video of a woman sobbing as a TSA agent administered a patdown is getting media attention, thanks to a fellow passenger's blog post about the incident.
In the video, a woman in a pink sweater can be heard sobbing as a TSA agent searches her. After the TSA agent has finished the patdown, the woman can be seen hunched over, visibly upset.
Hoft, however, fails to say if there were body scanners available -- which would've allowed the woman the option to avoid a patdown -- and doesn't mention additional details about the circumstances of the search.
It seemed as though the furor over patdowns reached a fever pitch in November 2010, when "National Opt Out Day" was implemented prior to Thanksgiving, but perhaps it's time for a renewed discussion over the faults of both the TSA and the American public: If a passenger opts out of a body scanner, should they be surprised at the physical nature of patdowns?
Editorial Note: The Huffington Post has no control over the title of the YouTube video shot by Jim Hoft.
Correction: A previous version of this story said the TSA had come under fire for patting down a former Miss America. The woman referenced is Susie Castillo, who won the Miss USA pageant in 2003. We apologize for the error.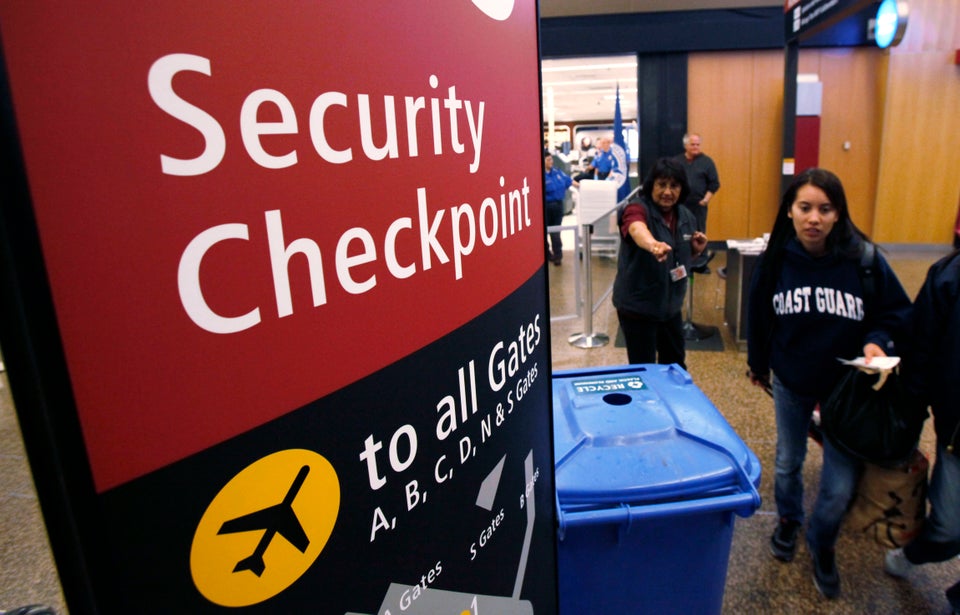 TSA Moments
Popular in the Community